WHEN MANUFACTURING GOES 3D
Business Today|January 12, 2020
A number of industries have started using 3D printing to make goods. Makers of 3D printers expect the trickle to soon turn into a flood
Athmika was born with a rare condition. She did not have a sternum (breast bone), which protects the heart, major blood vessels and lungs. She had to be operated upon but it was not an easy surgery. The team of doctors at Amrita Institute of Medical Sciences, Kochi, took a 3D CT scan and developed a simulated 3D model of her chest wall to practise the procedure several times before fixing a 3D-printed titanium implant in her chest.
Welcome to the brave new world of additive manufacturing, popularly known as 3D printing – the making of three-dimensional objects from a digital file. The process involves building an object by laying down successive layers of raw material. Each layer can be seen as a thinly sliced horizontal crosssection of the eventual object. It is the opposite of subtractive manufacturing, which involves cutting out/hollowing out of a piece of metal or plastic. The technology, which took its first steps over three decades ago, is now catching on in India, where companies ranging from Tata Motors and JSW Steel to GE Transportation and tens of start-ups, apart from organisations such as ISRO, are reaping its benefits in the form of higher precision and lower costs. Even the fashion industry is using 3-D printing to give its exclusive clientale a customised experience. And to cater to such high demand, players such as HP, Wipro3D and Siemens Digital Industries Software are offering a suite of solutions. While the early adoption of this technology was restricted to visualising and prototyping, it has now moved on to the realm of hi-tech and precision manufacturing.
"In India, the market size for 3D printing is about ₹3,000 crore (including players who provide 3D printing solutions and services – prototyping, product manufacturing and services.) The market is growing by 40-50 per cent a year," says Vinay Awasthi, Managing Director, HP Inc., India, Bangladesh and Sri Lanka.
Global market research and consulting firm 6Wresearch says India's 3D printer market is projected to touch $79 million (₹553 crore) by 2021 on the back of higher domestic production, fall in cost of manufacturing, increasing use across applications and the Make-in-India campaign. The 2019 Wohlers Report has forecast $15.8 billion market for 3D printing products and services worldwide by 2020. This is expected to grow to $35.6 billion in 2024. India clearly has a lot of catching up to do in spite of the fact that 3D printing has opened doors for leapfrogging in the manufacturing sector, especially in high value/ low volume products.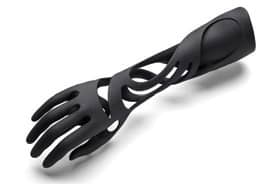 High Precision for Key Spare Parts
"From the design perspective, 3D printing changes the innovation paradigm. By freeing designers from constraints that traditional manufacturing imposes — essentially allowing any shape to be printed — it brings automated optimisation to the forefront of the design process. In effect, engineering is tipped on its head; instead of the designer being responsible for defining the form of the part, with the simulationist evaluating the function, additive manufacturing lets the designer define a part's function, while the software figures out the form. This is the beginning of an age of autonomous innovation," says Zvi Feuer, Senior Vice President, Manufacturing Engineering Software, Siemens Digital Industries Software. He should know. For Siemens has made 3D-printed oil sealing rings for JSW Steel that are used to keep oil separated from steam inside industrial steam turbines. The rings have been installed on steam turbines operating at the JSW plant in Salem, Tamil Nadu.
JSW is not alone. In India, a host of sectors ranging from automotive, aerospace, healthcare and defence to consumer goods, apparel & fashion and construction are tapping the power of 3D printing technology.
You can read up to 3 premium stories before you subscribe to Magzter GOLD
Log in, if you are already a subscriber
Get unlimited access to thousands of curated premium stories and 5,000+ magazines
READ THE ENTIRE ISSUE
January 12, 2020