The Four-Engine Challenge
Business Today
|
October 04, 2020
We're offering this story for free to read so that you can stay updated on the COVID-19 outbreak
BT's panel of experts on how to fire up the four engines of the economy — and where to find the money
It's double trouble for India — a health cri-sis and a tumbling economy, both at once. On one hand, Covid-19 cases in the country have exceeded 4.5 million, making it the worst affected after the US. On the other, the economy is in a free fall as gross domestic product (GDP) contracted 23.9 per cent in the April-June quarter. Largely, because over the past seven years, all four engines of growth – exports, private investment, consumption, and public expenditure — have crashed, one after another. The last two, as recently as the past three years.
There is growing demand from industry and economists for an urgent second stimulus. But the Centre believes that must wait until a vaccine hits the market and economic activity resumes thereafter.
Business Today spoke to eight leading economic and market experts – Arvind Virmani, Chairman, Foundation for Economic Growth & Welfare and former Chief Economic Advisor; Subhas Chandra Garg, former Finance Secretary; Pronab Sen, former Chief Statistician of India; Nilesh Shah, Group President & Managing Director of Kotak Mahindra Asset Management; D.K. Srivastava, Chief Policy Advisor, EY India; P. Thiagarajan, DMK legislator representing Madurai Central Assembly Constituency and former MD, FM Sales, Standard Chartered Bank, Singapore; Rashesh Shah, Chairman and CEO, Edelweiss Group, and N. Sivaraman, MD & Group CEO, ICRA — to ask them how to fire up the four engines of the economy, and where to find the money.
We raised five questions to each one of them: Where can the government find money for a second stimulus? What can be done to drive consumption, revive exports, kick-start investment and increase public expenditure. Here are their prescriptions:
Where can government find the money for a second stimulus?
Arvind Virmani: The decline in tax revenue associated with decline in GDP due to the pandemic and associated lockdown must be, directly or indirectly, monetised by the Reserve Bank of Indian (RBI). Last year's low GDP growth rate taken as the benchmark can be used as the base line. Defence capital and R&D expenditures need to be stepped up sharply. Sale of land and shares in defence PSUs could be used for this purpose. Pending asset sales should be expanded and accelerated. There is enough liquidity in the global economy to attract foreign investment, provided the policy environment is right.
Subhash Chandra Garg: Raise additional resources to not only cover revenue shortfall but also meet additional expenses. There is liquidity in the market now. There is a large group of people not able to spend on discretionary items. That has resulted in increase in deposits in banks, hence greater liquidity in the banking system. The government can comfortably raise money from the market. At some point of time, if there is tightness in the market, government can think of borrowing directly from the RBI. Monetising (printing money) should not be rejected on ideological considerations and should not be seen as the only right way. It should depend on availability of funds in the system.
Nilesh Shah: The government has to be innovative in raising resources. We shouldn't follow the US or the EU model of raising fiscal deficit or expanding central bank balance sheet by trillions of dollars. Unlike the western world, we have many means of raising resources. A gold amnesty scheme at an attractive tax rate can bring out gold from the tijori along with taxes for government. Strategic divestment rather than market divestment will bring higher resources to the government. Monetisation of assets with Custodian of Enemy Property, surplus land of defence and railways, infrastructure assets from roads to transmission towers will yield resources. It can also break the taboo and legalise betting and gambling like racing and lotteries. The entire underground market will start contributing to government coffers.
Pronab Sen: We are getting into a situation where there is excess foreign exchange coming in, and RBI is forced to print money to prevent the rupee from appreciating hugely. So, there is a lot of liquidity, essentially from RBI buying foreign exchange. This cash needs to be mopped up. There is enough room in the market for government to sell bonds and mop up this fresh flow of money. This should be done quickly and at least ₹5-6 lakh crore can come in. Since government is also losing on taxes, it will have to bridge that deficit too. Hence. if there is a need for more money, government may have to monetise. But that is after you have borrowed whatever you could from the market at a reasonable rate.
D K Srivastava: A second stimulus is urgently needed but resources need to be identified in the context of a severe contraction in tax revenues. The CGA data for the first four months of FY21 indicate a contraction of 29.5 per cent in the Centre's gross tax revenues. These are expected to contract for the full year following a 3.4 per cent fall in FY20. As such, non-tax resources, including borrowings, appear to be the only option for financing a second round of stimulus. Three important sources for financing a second stimulus may be: (a) monetisation of debt up to 2 per cent of GDP, (b) monetisation of government assets and (c) borrowing from external sources, including multilateral institutions, bilateral assistance and private sector abroad.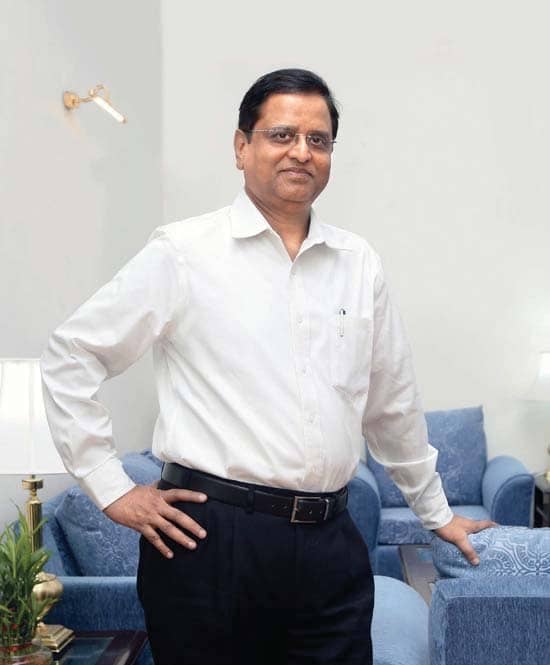 The government can comfortably raise money from the market. At some point of time, if there is tightness in the market, government can borrow from the RBI. Monetising (printing money) should not be rejected on ideological considerations. It should depend on availability of funds in the system
Subhash Chandra Garg, Former Finance Secretary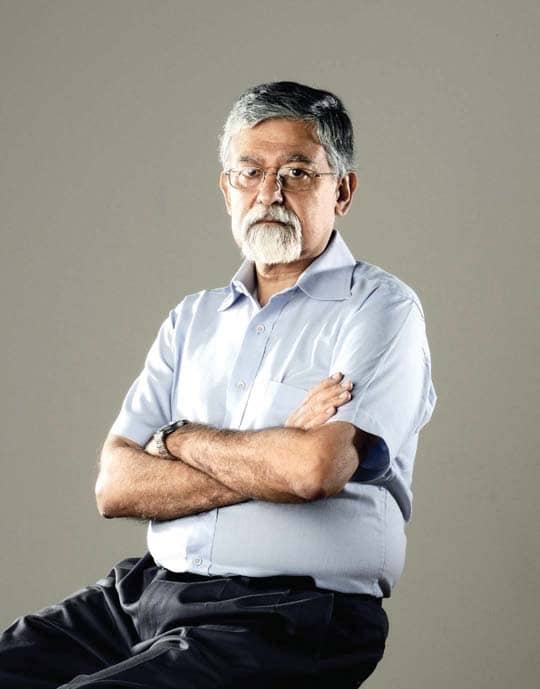 We need a dual trade policy to revive exports. An import substitution policy for imports from China and a free trade policy with the rest of the world. We should launch a comprehensive supply chain relocation initiative to move supply chains from China to free economies
Arvind Virmani, Former Chief Economic Advisor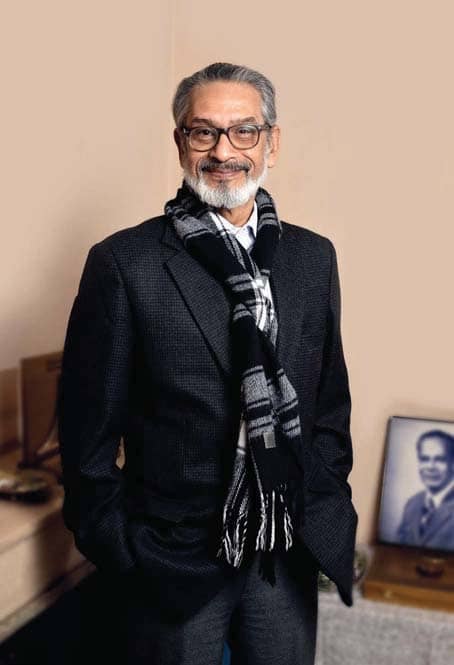 The government has planned an additional ₹4 lakh crore of borrowing over and above the budget. It may need to borrow another ₹2-2.5 lakh crore, which should go to infrastructure and direct income transfer. Hopefully, direct income transfer will be better and larger
Pronab Sen, Former Chief Statistician of India
You can read up to 3 premium stories before you subscribe to Magzter GOLD
Log in, if you are already a subscriber
Get unlimited access to thousands of curated premium stories, newspapers and 5,000+ magazines
READ THE ENTIRE ISSUE
October 04, 2020