Smart Farming
Business Today
|
February 10, 2019
How a host of corporates are partnering with Indian farmers for a win-win yield and lessening agrarian distress.
Is there a concrete plan to link the farmers with the markets?" The question was posed to the Narendra Modi government by a Member of Parliament during the just concluded winter session. The 25-day-long Parliament session, which saw path-breaking legislation like 10 per cent reservation for economically weaker sections, witnessed lawmakers from different parts of the country wonder why market prices of 10 out of the 14 kharif (summer) crops were lower than their minimum support prices (MSPs) during the harvest season in October 2018 or whether there was any proposal to waive off loans of farmers up to 3 lakh. Overall, there were about 400 queries from the 789-memberstrong Rajya Sabha and Lok Sabha on issues specific to the agrarian economy. Crisis in agriculture seems to be troubling every second lawmaker.
Agriculture may account for just 17 per cent of India's wealth ($9 trillion or about 64 lakh crore Gross Domestic Product or GDP) but it accounts for close to 50 per cent of employment generation. A crisis in the sector is also not a new phenomenon as growth has been eluding it for several years now. But what triggered the volley of questions from the MPs was the stark realisation that the much publicised efforts — subsidies, freebies, MSP, farm loan waivers — may not even be providing symptomatic relief to the longstanding farming problem despite India registering a record foodgrain production of 284.83 million tonnes in 2017/18. Farmers, it seems, remain poor even during a bumper crop season. Official estimates indicate that as many as 22.5 per cent farmers were living below the poverty line in 2013, while the All India Financial Inclusion Survey, conducted by the National Bank for Agriculture and Rural Development in 2015/16, found that the average monthly income of an agricultural household in India was 8,059, without adjusting for inflation. As many as 52.5 per cent agricultural households have debt. A NITI Aayog study states that while farmers' income in nominal terms rose 9.18 times in the 1993/94 to 2015/16 period, the real farm income (which takes out the effect of inflation) had only doubled in 22 years.
Throughout 2018, and even before, farm distress was visible in the form of protest marches all over the country. Several states saw change in government during this period – the recent ones being the BJP's losses in Madhya Pradesh, Rajasthan and Chhattisgarh – primarily due to farmers' ire. The fact that primary agri-produce prices continued to remain muted in spite of the increase in MSPs for 22 kharif and rabi crops showed that such promises are hard to fulfill in the real sense.
The other easy-to-announce option, which has been the first decision of governments of states where farm distress has led to regime change, is to promise loan waivers to farmers. But even that has its share of problems. First of all, not every farmer gets covered and there are widespread complaints of exclusions. But more importantly, it can wreck finances of state governments. The Reserve Bank of India's (RBI's) analysis of state finances (by comparing state budgets of 2017/18 and 2018/19) indicates that farm loan waiver is one of the factors responsible for fiscal stress in states where politicians have been populist. The total debt waiver granted by various states during 2017/18 amounted to 0.32 per cent of GDP, as per the revised estimates, the RBI notes, and this analysis does not take into account the most recent waivers announced by the new Congress governments in Madhya Pradesh, Rajasthan and Chhattisgarh. Farm loan waivers do not show up in increased investment or productivity, and they make banks and other institutions reluctant to lend to farmers. Even a recent Comptroller and Auditor General of India report said the Central government was able to meet its fiscal deficit targets only because several of its key expenses in sectors like agriculture remained 'off budget' or unpaid. The criticism over loan waivers has prompted state governments, and even the Centre, to explore the idea of transferring some money upfront to the farmer before every crop season. The Telangana Rythu Bandhu Scheme is already operational and provides 4,000 per acre to every land-owning farmer every season. Telangana Rashtra Samithi President K. Chandrasekhar Rao rode back to power in the state on the back of the goodwill generated by this scheme. The biggest criticism against the scheme is that it does not cover tenant farmers who form a big chunk of India's farming community. Not having proper land records is another major reason that prevents several farmers from availing of such benefits. The bigger fear is that competitive welfare politics may see this end up as an additional dole to the farmer, instead of being one single welfare scheme that replaces all other subsidies on fertilizers and other inputs.
India's commendable growth in food production – it is the seventh-largest agri-product exporter and one of the largest producers of wheat, rice, pulses, fruits, vegetables, etc – has happened in the backdrop of all these problems that are plaguing the sector. The agrarian challenge, even in the midst of surpluses — in spite of the area under agricuture falling since 1995, the production has galloped — is not just the farmer's problem. It is a political issue, a social issue, an economic issue. The problem, in a nutshell, is that while in many crops in good monsoon years, production and productivity rises, the farmer barely covers his cost. In drought years, he never covers his cost. So he loses either way. Is there a way out? There are ways, and many of those solutions come from farmers working closely with big companies and sometimes small tech entrepreneurs who are seeking to solve specific problems in agriculture. But these solutions work when the government realises that often it is better to forget doles, MSPs or even the kind of policies that led to the first Green Revolution and which are now at the root of the problem.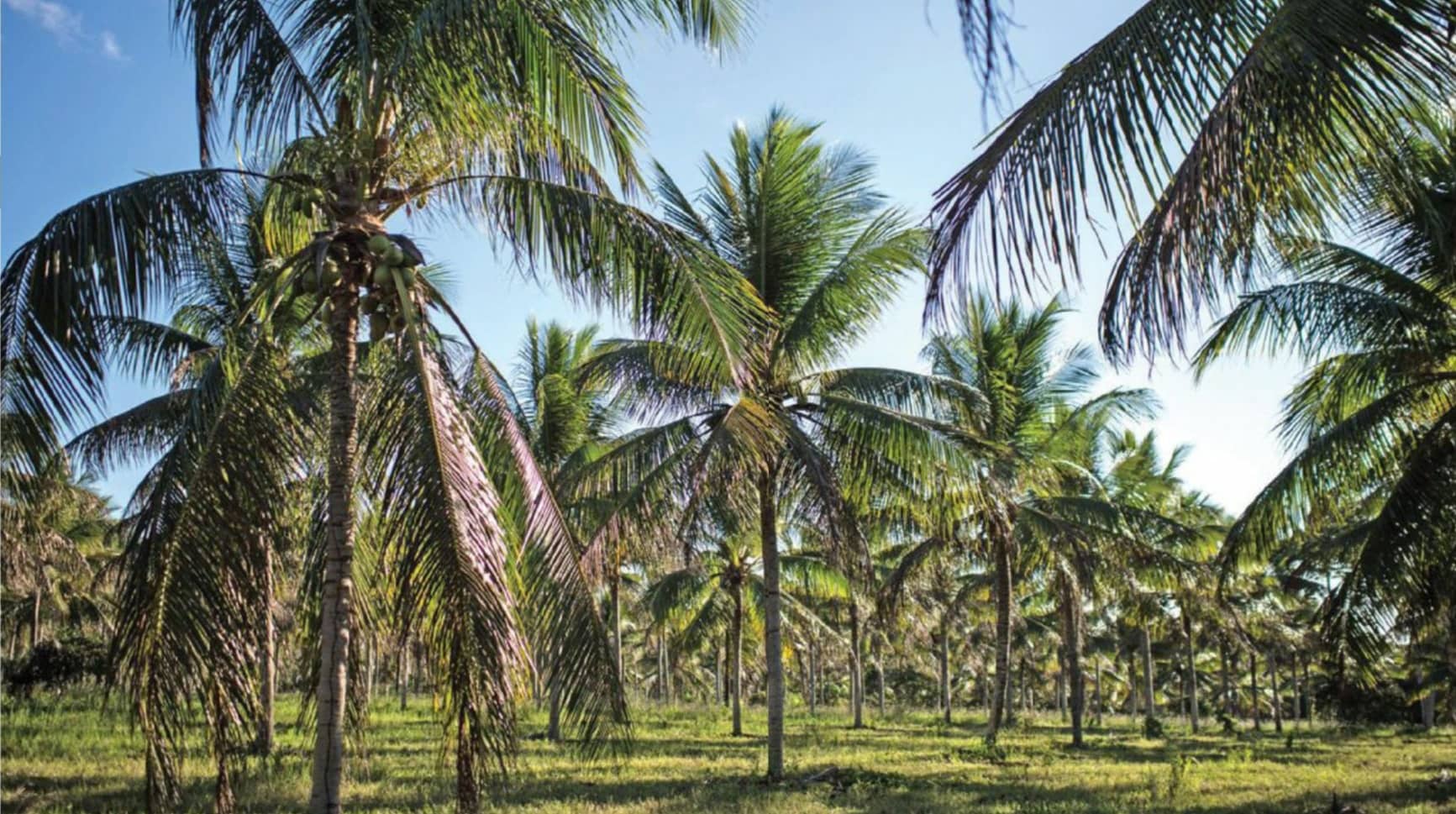 AN INCOME REVOLUTION
You can read up to 3 premium stories before you subscribe to Magzter GOLD
Log in, if you are already a subscriber
Get unlimited access to thousands of curated premium stories, newspapers and 5,000+ magazines
READ THE ENTIRE ISSUE
February 10, 2019