New Fault Lines in Banking
Business Today|January 26, 2020
Even as banks lower their NPAs for the year, new areas of stress are emerging that may create headaches for the financial sector and the RBI.
. Punjab National Bank, India's second-largest public sector bank, has gross NPAs of 22.71 per cent in small Mudra loans in September-end 2019
. State Bank of India's agriculture NPAs have risen from 5 per cent three years ago to 14 per cent in the first half of 2019/20
. The telecom sector, which has seen two bankruptcies in as many years, is staring at another big liquidation after the Supreme Court ruling on payment of ₹92,641 crore AGR dues in January
. The RBI has warned about the possibility of rising defaults in unsecured retail loans as growth slows
For the banking sector, just looking to come out of the NPA crisis – gross NPAs fell after seven years, from 11.2 per cent in 2017/18 to 9.1 per cent in 2018/19 – the good news may be short-lived. More stress is emerging in agriculture, Mudra small loans, unsecured retail loans and telecom where banks and non-banks have as much as ₹27-31 lakh crore locked up (See New Stress Points). The total balance sheet of banks and non-banks is ₹190 lakh crore, equal to India's GDP, and any blow-up in these segments could threaten the stability of the financial system as well as the already vulnerable economy.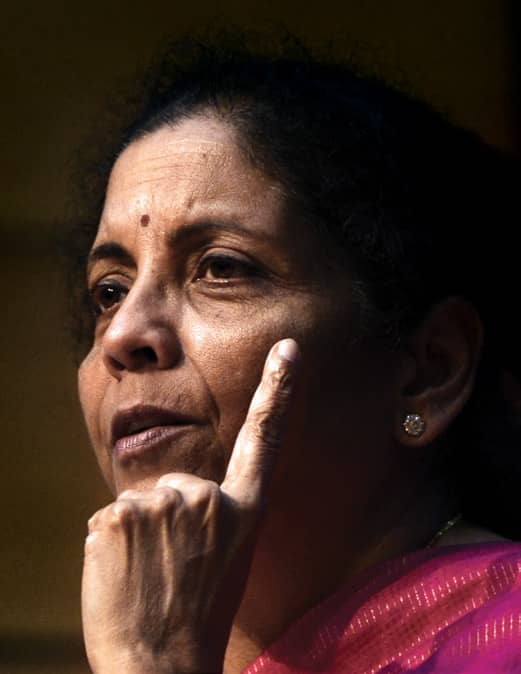 "TBS-II (the second wave of the twin balance sheet) crisis is the reason for the current economic troubles," Arvind Subramanian, former chief economic advisor, has argued in a 38-page paper titled "India's Great Slowdown: What happened? What's the way out?" India, according to Subramanian, is facing a four balance sheet challenge. Non-banks and real estate firms have joined the earlier two villains, banks and infrastructure companies, under TBS-I. "TBS-II will lead to an even bigger damage to the economy," warned Subramanian, who has co-authored this paper with Josh Felman, former India head of the International Monetary Fund.
Economic growth is slowing. Worse, policymakers are still to figure out if the problem is structural or cyclical. Any delay or confused response will compound the problems. A case in point is the recent ₹1.45 lakh crore corporate tax cut, which addresses supply-side issues but leaves demand-side problems unaddressed. To top it up, there is no room for either monetary easing (inflation is rising, rate transmission is in a mess and government interest rates are sticky) or fiscal stimulus (government revenues are well short of the target, mainly due to the slowdown). According to Uday Kotak, MD & CEO of Kotak Mahindra Bank: "Savers in India are not used to lower interest rates because of higher small savings rates. How will they accept the dramatic lower bank deposit rates?"
Net-net, banks have little to look forward to in 2020 in terms of asset quality. Subramanian, in his paper, has highlighted another dangerous sign — the interest on corporate debt is accumulating much faster than the revenue the companies are generating. "The corporate cost of borrowing now exceeds the GDP growth rate by more than four percentage points," he said. Clearly, this stress will, finally, show up on bank balance sheets, and especially vulnerable will be small enterprises which have taken Mudra loans, agriculture sector (rural distress, farm loan waivers), the struggling telecom sector and, in case of big job losses, unsecured borrowers, too. The RBI's latest financial stability report warned that gross banking NPAs could spike to 10 per cent in the next nine months from the present levels of 9.3 per cent if the situation deteriorates further.
Mudra Loans – Chickens Come Home to Roost
Pune in Maharashtra is bearing the brunt of cautious financiers. Many banks and non-banks have either stopped or reduced lending to small and micro entrepreneurs in this automobile hub. "Factory shifts are down to three a week. Ancillary units are sacking temporary workers. The entire ecosystem of suppliers and dealers has been hit," says a banker. The situation is the same in other industrial hubs. The worst-hit are entrepreneurs who have taken collateral-free Mudra loans of up to ₹10 lakh.
For SBI, gross NPAs in the Mudra category touched 18.5 per cent in September 2019. For Punjab National Bank, the figure was 22.71 per cent, while for Union Bank of India, it was 18.50 per cent. "While such a massive push (under Mudra) would have lifted many out of poverty, there have been concerns about the growing level of NPAs among these borrowers," RBI Deputy Governor M.K. Jain said at a microfinance conference in Mumbai in last November. The deputy governor told bankers that they need to focus on repayment capacity at the appraisal stage and closely monitor these loans through their life cycle.
You can read upto 3 premium stories before you subscribe to Magzter GOLD
Log-in, if you are already a subscriber
Get unlimited access to thousands of curated premium stories and 5,000+ magazines
READ THE ENTIRE ISSUE
January 26, 2020