Billions To Bust
Business Today
|
October 07, 2018
Lessons from the failure of some of India's biggest business names.
AS THE SALE OF ESSAR STEEL under the Insolvency and Bankruptcy Code, or IBC, moves a step closer, its past owner, the Ruia family, is coming to terms with the fact that re-building its business empire to the scale it enjoyed just five years ago might take decades. At its peak, the group, promoted by brothers Shashi Ruia and Ravi Ruia, and at present run by Shashi's son Prashant Ruia, had interests in half-a-dozen sectors — oil refining, power, steel, ports, telecom and BPO, in India and abroad. In 2014/15, it was among the top five business houses in India with revenues of ₹1.6 lakh crore. It had also run up a debt of ₹1.3 lakh crore.
After the IBC process is over, the Ruias would have lost not only their crown jewel, Essar Steel (₹20,000 crore revenue in the last financial year), but also a number of power and port assets that lenders are referring to the National Companies Law Tribunal or NCLT. They will still own some companies but the group will be less than one-third the size it was five years ago.
The Ruias did everything possible to hold on to Essar Steel. In 2016, they sold their Vadinar oil refinery, a captive power plant and a port for $12.9 billion to pay off some group-level debt. They even tried to bid for Essar Steel when it was offered for sale under the IBC. But the government changed the IBC rules and barred promoters from bidding unless they paid banks the entire money owed by them.
The only consolation is that even after losing Essar Steel, the Ruias would control several companies with combined revenues of over $7 billion, thanks to the Stanlow refinery in the UK. Several others who had built their business empires using cheap debt during the go-go years of the economy in the last decade would consider them lucky. They, after all, are losing almost everything they ran.
The warring Singal brothers – Sanjay and his younger sibling Neeraj – in race to build bigger and more modern steel factories have lost their companies. Neeraj's Bhushan Steel has been snapped up by Tata Steel, while JSW Steel and Tata Steel are fighting for Sanjay's Bhushan Power and Steel. The Singals will have no significant business left after this.
The Gaur family of the Jaypee group will also lose most of their assets. They started off as government contractors for big dams such as Sardar Sarovar and Tehri. But after the IBC process is over, they would have lost almost all their businesses — cement, power, real estate and infrastructure. The most profitable cement plants have already been sold to clear some debt. The real estate business is facing bankruptcy, and after its sale/liquidation, the Gaurs will probably have a handful of relatively smaller assets, if anything.
They have company in Sandip Jajodia (the brother-in law of JSW Group's Sajjan Jindal), who built the Monnet Ispat group; Arvind Dham, who created an auto ancillary empire under Amtek Auto; and Rishi Agarwal of ABG Shipyards. Then there are Valecha, Thakur and Mirchandani families, all partners in Jyoti Structures, which is facing liquidation.
These companies are among the 12 big loan default cases which lenders had taken to the NCLT for resolution in the first round. In the next rounds, many other big names will also have to get used to a far smaller presence. The Videocon empire, for instance, will shrink to a handful of small businesses (including hydrocarbon assets abroad), as would several others, such as Ruchi Soya, built by the Indore-based Shahra family.
These businessmen were ambitious. They used cheap debt to expand to unsustainable levels. And most made miscalculations in projections for the future. Their rise, and the subsequent fall, is a tale of how ambition is all it takes to build a fortune, and destroy it too. And though some may bounce back, most would never find a place on the Indian corporate world's high table.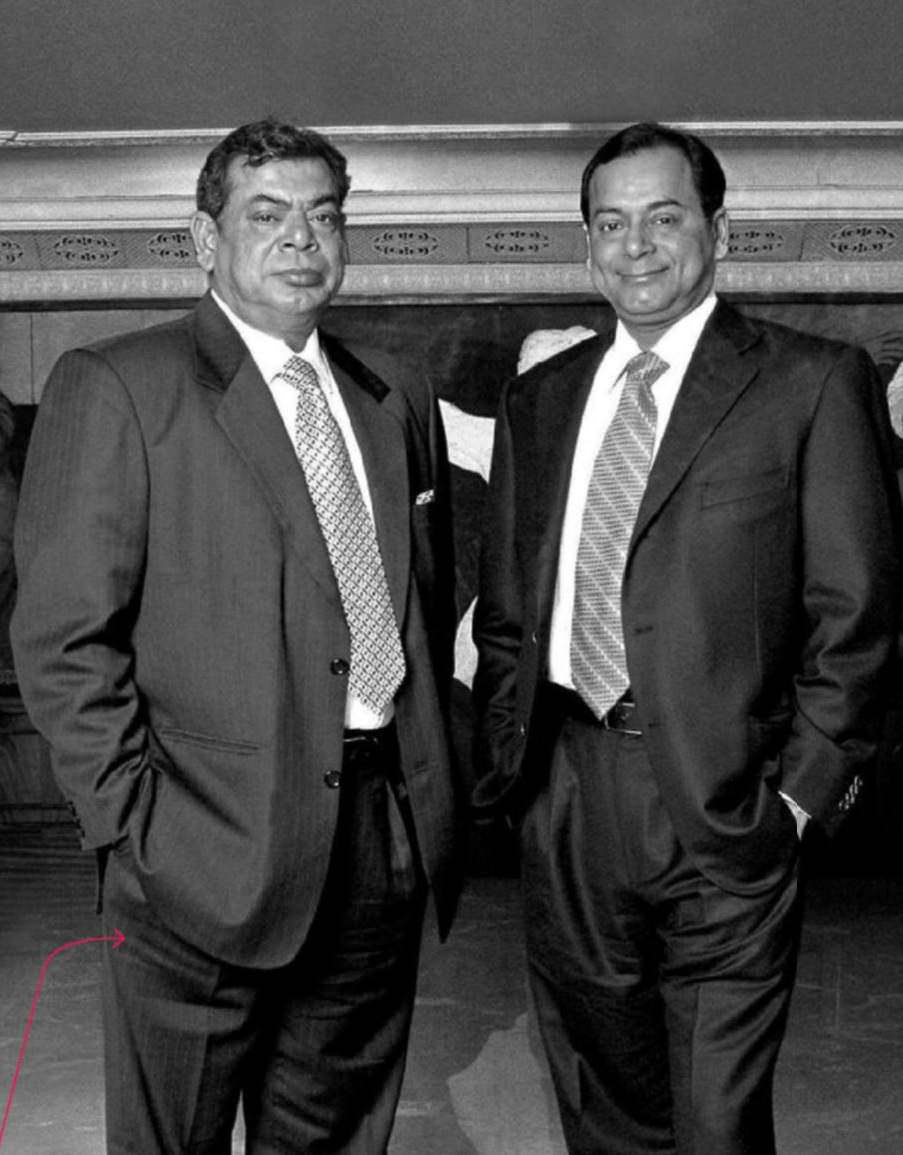 The Ruias — Rise and Fall
For decades, it seemed the Ruias had been blessed with the nine lives of a cat as they survived one business mishap after another. Brothers Shashi and Ravi had started out as infrastructure contractors in 1969, building ports and pipelines, before getting into the core businesses themselves — steel, telecom, ports, refinery and power. But their problem has been, and still remains, over-dependence on debt. Essar Steel's first loan default, for example, was in 2000. That was not the only one. It had to file for bankruptcy protection for two separate group companies in the US, defaulted on power and refinery loans, among others, and had to seek debt restructuring several times. Each time, they managed to come out of the debt trap by selling smaller assets. Still, by March 2017, the group debt was ₹1.3 lakh crore.
Their other problem has been execution. Both the Vadinar refinery and Essar Steel's plant were delayed several times. The Ruias, when they last met BT, said the reasons were not under their control. Prashant Ruia, for example, said Essar Steel's problems were compounded by the fact that it did not get gas as promised by the government and so could not run at full steam. This, coupled with a global downturn in steel prices and dumping from China, made the business unviable. The Vadinar refinery was delayed due to several reasons, including a hurricane.
However, this time, even after selling several assets, the Ruias have not been able to retain their steel business. Between 2011 and now, they have sold their 33 per cent stake in Vodafone for ₹22,350 crore, BPO unit Aegis for $910 million, and the prized Vadinar refinery. They have sought bankruptcy protection for steel and mining business in Algoma and Minnesota in the US and are close to losing Essar Steel, Essar Projects (renamed as EPC Constructions India), Essar Power Jharkhand and Essar Bulk Terminal Salaya, besides Essar Steel.
After losing all this, the Ruias will have enough businesses — a nine-million-tonne refinery in the UK, a few power plants, ports, and some shipping vessels. The flip side is the enormous debt – the debt in the remaining business is estimated to be ₹30,000 crore.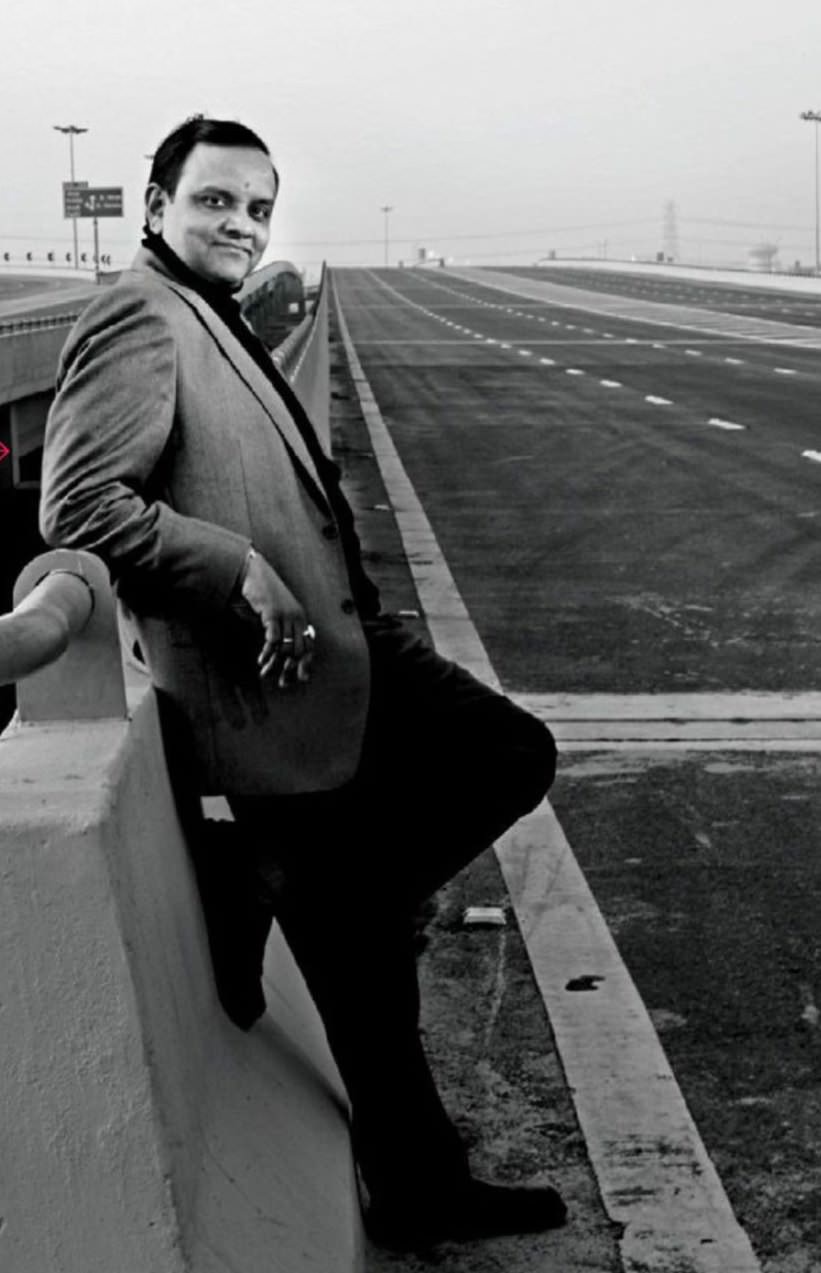 The Singal Saga — Losing a Fortune
The Singal family – father Brij Bhushan and sons Sanjay and Neeraj – built up a sizeable steel empire in the 90s. Brij Bhushan had started out in the 1970s with a small unit for door hinges and rail track fasteners. The family moved up when it took over Jawahar Metal Industries Private Ltd in 1987 and got into cold rolled steel strips and ingots. Jawahar Metal was renamed Bhushan Steel and Strips in 1992, got listed in 1993, and went on an expansion binge. All under the radar.
It was only in early 2000 that the Singals hit headlines and that too after a family fight. Brij Bhushan Singal, who had expanded the group with the help of his sons, claimed that as per an oral family agreement, he would continue to hold one-third promoter stake in both group companies – Bhushan Steel or BSL (run by Neeraj) and Bhushan Power and Steel or BPSL (run by Sanjay). Sanjay got his father expelled from the company. Bhushan and Neeraj ended up on one side. In 2011, the Singals split the empire — the unlisted BPSL went to Sanjay and the listed BSL to Brij Bhushan and Neeraj.
The brothers entered into a race for capacity creation and went for frenetic expansion in Odisha. Their quest for coal and ore took them as far as Australia. BSL's debt rose from ₹11,400 crore in March 2010 to ₹48,000 crore at the end of March 2017. BPSL's debt rose from ₹17,900 crore in March 2012 to ₹38,000 crore by March 2017. Just before defaulting, the two brothers had a combined capacity of 9.1 million tonnes per annum (MTPA) — 5.6 MT for BSL and 3.5 MT for BPSL — of steel. These were state-of-the-art plants, with technology from Hitachi and orders from some of the biggest companies such as Maruti Suzuki, Mahindra & Mahindra and Tata Motors. But falling steel prices, along with high debt, did them in. BSL's 2014 annual report said the company paid around ₹1,700 crore interest and posted a ₹62 crore profit. Sources say they were close to many bankers and got loans easily. Despite the clear weakness on the balance sheet, in 2014, banks had extended it fresh loans of almost ₹18,000 crore.
You can read up to 3 premium stories before you subscribe to Magzter GOLD
Log in, if you are already a subscriber
Get unlimited access to thousands of curated premium stories, newspapers and 5,000+ magazines
READ THE ENTIRE ISSUE
October 07, 2018