All About Wealth
Business Today
|
September 20, 2020
IT'S NOT JUST ABOUT GENERATING WEALTH BUT ALSO MANAGING AND PROTECTING IT
Had you invested ₹1 lakh in Reliance Industries in 2015, it would be worth ₹4.4 lakh now. If you had invested two days before the lockdown, it would have grown even faster to ₹2.5 lakh today. But if you invested in smaller firm GMM Pfaudler, it would have grown to a whopping ₹14.68 lakh in last five years. Letting your money work as hard as you do is the key to wealth creation. Equity investment remains the preferred mode of wealth creation and sharing.
In the following pages, consider how some of India's biggest equity wealth creators have fared in the past five years. They are clubbed in four categories: Super Large, Large, Medium and Emerging. If you missed investing in them, check out those that are the potentially biggest wealth creators in future (See Stocks to Look Out For).
Still, with Murphy's Law at work, it's vital to diversify and look beyond equities. The recent market crash, when the Sensex fell almost 38 per cent from peak within two months, showed equity wealth can erode as fast as it is generated. Hence, preservation and growth of wealth requires deft investment skills. Diversification with the right mix of asset classes like equity, debt, gold and real assets is the time-tested tool to manage wealth. Each asset class has its own challenges. Check out the factors affecting different asset classes and how to handle your wealth effectively under the circumstances.
This special issue of Business Today goes beyond asset creation — into asset management and protection.
When your corpus grows and your risk-return expectations do not remain confined to mutual funds, seek professional fund management services of PMS and AIFs. Top performers have delivered over 15 per cent in the past year even though the market is still to recover fully. When your wealth grows to the next level, avail the services of a family office on the lines of the Bajaj Family, Azim Premji or N.R. Narayana Murthy's Catamaran Ventures. They not only help manage and grow wealth, investment and properties but also ensure seamless transfer to the next generation.
Last, but not the least, is protection of wealth from any unfortunate incident related to life or damage to physical assets — events that could ruin years of asset creation. That is where life, health and general insurance help with asset protection at least cost. But how? Find those answers in the pages ahead.
How We Did It
This is the first edition of the bt Wealth Issue where we have identified companies that created the most value for owners and individual investors over five years. We started with companies in the nifty 500 list. as a first step, we eliminated all companies that had incurred losses any time during the five-year period. We divided them into four categories on the basis of gross sales: super large ( ₹75,000 crore or more); large ( ₹7,500 crore to ₹75,000 crore); medium ( ₹1,500 to ₹7,500 crore) and emerging (lower than ₹1,500 crore).
As part of the initial screening criteria, we applied a filter of minimum four-year cagr of 15 per cent in gross sales for all categories except super large. the top players were identified as best combination of four-year gross profit cagr and five-year equity returns cagr. In the super large category, since there are very few companies, no secondary filter was required. to select the top three companies in the large category, a filter of 20 per cent cagr in share prices over the last five years and 20 per cent cagr in operating profit over the last four years was applied. In the medium category, a filter of 30 per cent cagr in share prices in the last five years and 20 per cent cagr in operating profit over the last four years was applied. In emerging category, a filter of 50 per cent cagr in share prices in last five years and 20 per cent cagr in operating profit in last four years was applied. the data was sourced from the ace equity database.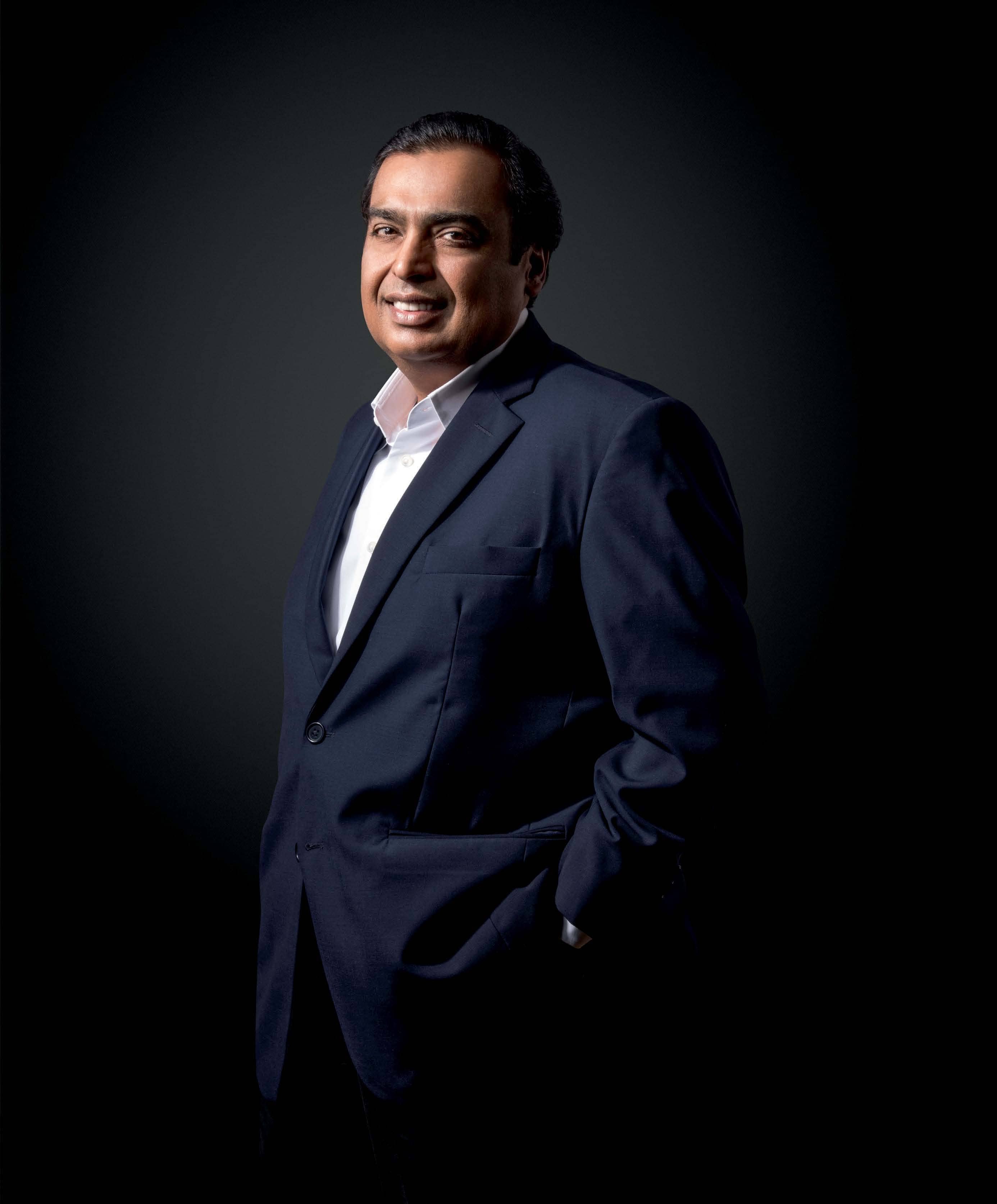 #1 SUPER LARGE COMPANY
Game Changer
BY REINVENTING OIL MONOLITH RIL INTO A TECHNOLOGY AND RETAIL ENTITY, MUKESH AMBANI HAS HELPED DOUBLE INVESTOR WEALTH
BY NEVIN JOHN
IN FIVE YEARS...
₹1 Lakh Invested In 2015 is now
₹4.4 Lakh
Promoter stake valued at ₹1.43 lakh crore is now worth ₹7.27 Lakh Crore
All values as of August 6, 2015 and August 6, 2020
When Mukesh Ambani addressed the Reliance Industries (RIL) annual general meeting in 2017, the launch of telecom venture Reliance Jio was still a couple of months away. Though shareholders knew about Ambani's project execution skills, many were unconvinced about the investment opportunity in an incumbent dominated, price-war driven telecom business. Ambani then announced the next 10 years will be the 'Golden Decade' of RIL as the company founded by his father Dhirubhai Ambani celebrates the Golden Jubilee of its initial public offering (IPO) in 2027.
As the world pushes towards a future in renewables, Ambani literally pivoted RIL from a core sector, oil & gas monolith to a new-age software, technology and retail business. Till quite recently, petrochemicals and oil refining accounted for 90 per cent of RIL's cash flow. Today, consumer businesses — telecom, technology and retail — contribute around 35 per cent. Reliance Jio has emerged as India's largest telecom service provider with 398 million subscribers in three years.
Ambani now calls RIL a technology company. In the last six years, RIL invested ₹6 lakh crore to transform the empire. Of that, almost ₹4 lakh crore went to the digital business, ₹50,000 crore in retail and just ₹1 lakh crore into expanding petrochemicals capacity. In the process the market capitalisation of RIL crossed the ₹14-lakh-crore mark, going way ahead of Tata Consultancy Services (TCS) with which it was in a neck-to-neck battle to be India's most valued company over the years.
RIL's market value at ₹14 lakh crore, is around 145 per cent higher than what it was since the historic market crash on March 23. It is now valued more than the combined market cap of the top 15 Tata companies (around ₹12 lakh crore) as on August 20. It is even bigger than the GDP of West Bengal, Andhra Pradesh, Telangana, Rajasthan, Madhya Pradesh, Kerala and Delhi.
RIL's big push in the technology space was evident during the pandemic, when 13 global marquee technology investors, including Facebook, Google, Silver Lake, KKR and Vista, invested ₹1.52 lakh crore in RIL subsidiary Jio Platforms Ltd (JPL) for 32.97 per cent stake. Today, JPL and Reliance Retail Ventures Ltd (RRVL) account for around two third of RIL's valuation.
RIL also executed a ₹53,125 crore rights issue that was oversubscribed 1.59 times. The stake sale and the rights issue helped Ambani to make his new-technology empire net-debt-free. There are deals pending to make the decade more interesting. Saudi oil giant Saudi Aramco wanted to pick up 20 per cent stake in Reliance O2C Ltd, which houses the twin refineries and petrochemical complex of RIL, for ₹1.1 lakh crore. It has been delayed after the crash of oil market in March and April.
Ambani is looking to dilute the stake in RRVL, the holding company for retail operations, and is in talks with global investors. RIL has divested its stake in the tower infrastructure investment trust (InvIT) to Brookfield for ₹25,215 crore and awaiting another deal in optical fiber InvIT. BP Plc's ₹7,629-crore investment in the retail joint venture Jio-BP has already been realised.
Ambani monetised part stakes to deleverage the balance sheet. It resulted in a 300 per cent jump in the share price of RIL since 2017 —from around ₹530 to ₹2,100, even though RIL reported a flat 0.1 per cent rise in consolidated profit at ₹39,880 crore in FY20 on revenues of ₹659,205 crore, up 5.4 per cent.
Recently, RRVL acquired majority stake in digital pharma marketplace Netmeds for ₹620 crore to take on Amazon and others in the e-health space. RIL is also expanding its business in financial services with insurance, brokering and mutual funds.
Ambani has plans to build a software company inside RIL — which can provide e-commerce, cloud storage, entertainment, home automation and high-end broadband services for businesses.
In FY20, Jio posted a 87.65 per cent rise in standalone net profit at ₹5,562 crore, against ₹2,964 crore in FY19, driven by continued subscriber additions. Standalone total income was up 33.47 per cent at ₹63,983 crore. Research agency Credit Suisse expects Jio will have 550 million subscribers and the average revenue per user (ARPU) will rise to ₹200 from ₹130.6 at the end of FY21.
Reliance Retail has the advantage of multi-channel play. It owns the largest physical retail network in the country with 11,806 stores (Reliance Digital, Reliance Trends, Reliance Smart, Reliance Fresh and Reliance Mart) and 29 million sq.ft. of retail space, across 7,000 cities. During the pandemic, it announced the nationwide launch of ecommerce grocery platform, JioMart, which rolled out across 200 cities and towns. Ecommerce businesses such as Ajio (fashion), and Reliancedigital.in are contributing substantial revenue.
The hydrocarbon business has faced challenges because of weak global trade since 2018-end. The FY20 revenue from petrochemicals fell 15.6 per cent to ₹145,264 crore due to weaker demand. EBIT was at ₹25,547 crore, down 21.1 per cent from the previous year.
RIL wants to convert 70 per cent of its output from Jamnagar refinery and petrochemical complex to chemicals. Currently, chemicals is just 10 per cent while fuels account for the rest. The transformation continues unabated.

THE BIG DEVELOPMENTS
Raised ₹1.52 lakh crore by selling 32.97 per cent stake in Jio platforms to facebook, Google among others
Biggest-ever rights issue of ₹53,125 crore oversubscribed 1.59 times
Bp invested ₹7,629 crore for a 49 per cent stake in ril's fuel retailing business
THE IMPACT
Reduced net debt to zero from ₹1.61 lakh crore
Telecom customer base increased to nearly 400 million
Retail network expanded to 11,806 operational stores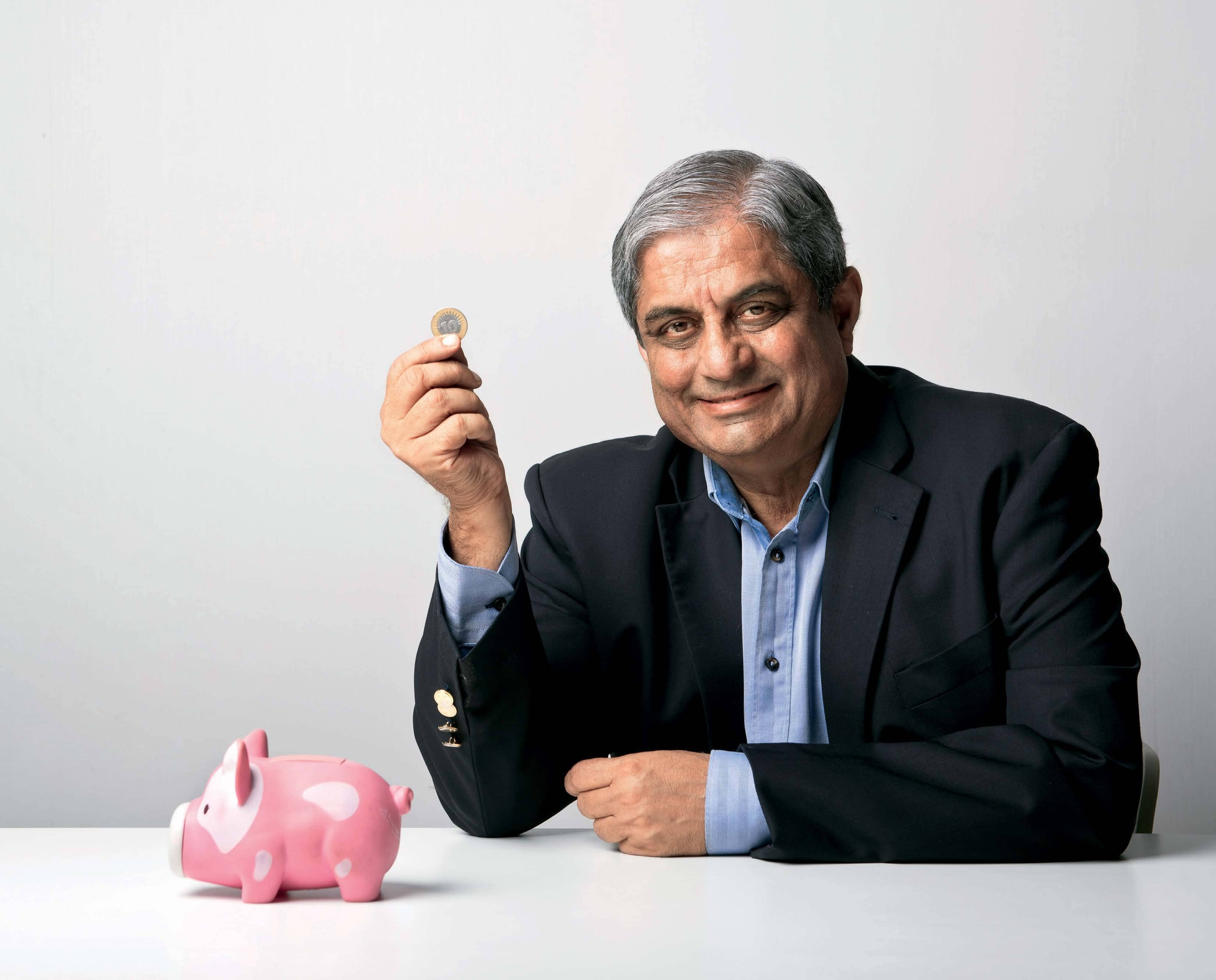 #2 SUPER LARGE COMPANY
Consumer Loans Drive Bottomline
HDFC BANK HAS MANAGED TO CREATE MASSIVE WEALTH BY FOCUSING ON RETAIL BANKING, ESPECIALLY AUTO, GOLD AND EDUCATION LOANS. EXPANSION IN RURAL MARKETS ALSO HELPED IN SCALING UP FURTHER
BY ANAND ADHIKARI
IN FIVE YEARS...
₹1 lakh invested in 2015 is now ₹1.89 lakh
Promoter stake valued at ₹59,586.8 crore is now worth ₹1.49 lakh Crore
All values as of August 6, 2015 and August 6, 2020
The best of our bank is yet to come," wrote Aditya Puri, Managing Director and Chief Executive Officer of HDFC Bank in his farewell message to shareholders. The 70- year-old ex-Citibanker's words carry a lot of weight in the market — after all, in the past two-and-a-half decades, Puri had built a bank with market leadership in products, including car loans, credit cards and personal loans from scratch. The bank has one of the biggest and the strongest balance sheets in the industry with a size of ₹15.30 lakh crore, only next to the country's largest lender, State Bank of India.
The private bank promoted by mortgage lender HDFC Ltd under Deepak Parekh's guidance reported a net profit of ₹26,257 crore in FY20, more than its parent at ₹22,826 crore. The asset quality, a barometer of lending, is the best in the financial services sector. Its market valuation at ₹6.14 lakh crore is only next to Reliance Industries Ltd (RIL) and TCS. Investors are laughing all the way to the bank. For instance, ₹1 lakh invested in 2015 is now ₹1.89 lakh.
In the last five years, the bank has more than doubled its balance sheet, advances, retail assets and profits. The focus has been on consumer banking where net NPAs have been the lowest at less than 1 per cent. Retail banking today constitutes over 50 per cent of the bank's total advances. The share of large corporates in loans and advances is less than 15 per cent. In fact, the strategy to focus on working capital loans instead of long gestation project loans has paid rich dividends as other banks got mired in non-performing assets (NPAs) in steel, power, telecom and other sectors in the last five-six years.
The biggest growth engine has been the retail segment with a book of ₹5 lakh crore, especially auto, gold, agri and education loans. The bank didn't get into home loans which parent HDFC does more efficiently. The bank simply sources business for HDFC for a fee. The high-yielding credit card and personal loan business was scaled up by first offering loans to existing customers. On the liabilities side, the bank aggressively tapped the low-cost retail deposit segment instead of wholesale deposits, which are costly. Currently, CASA is close to 50 per cent of the bank's total deposits and cost of funding is 5.0 per cent. The low cost of capital offers a competitive advantage for the bank in businesses such as auto loans, where margins are relatively low.
"In the last decade when most banks were grappling with asset quality issues, HDFC Bank actually created wealth for shareholders," says S. Ranganathan, Research Head, LKP Securities, a Mumbai-based securities firm.
The ground for future growth was laid long back. Much before digital banking became imperative, the bank had laid the foundation for initiatives in the online banking space. The biggest hurdle, regarding the succession of a long-standing CEO, has been passed, with insider Sashidhar Jagdishan, Group Head and Strategic Change Agent, set to take over from Puri in October.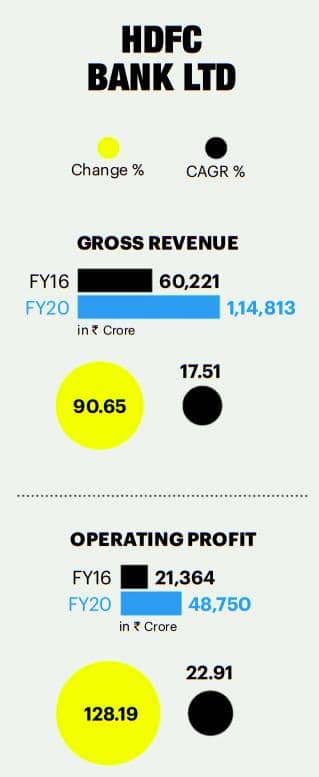 The bank is betting big time in rural and semi-urban areas, where it has half of its branches. "We have a 10year track record of presence in rural and semi-urban markets. There is a huge runaway there for growth in liabilities and assets," Jagdishan said during his first interaction with analysts last week after getting the top job.
The bank has also taken a lead in transforming into a digital bank in the last five years. "The strategy is to build scale on the capability of the bank's existing digital platforms and collaborate for customer acquisitions," Jagdishan said. In the payments space, the bank has built a strong base of card holders and merchants. Its focus is to bring small merchants, including kirana stores, into the formal banking system by digitising their payments solutions. Lending, too, is taking place digitally with 10-second personal loans. Branch banking is being transformed into a financial marketplace backed by Artificial Intelligence (AI)-led Big Data Analytics to address customer needs and cross-sell products.
Jagdishan's big challenge will be to compete with the likes of Bandhan Bank and small finance banks in rural markets. These players with a differentiated business model of lending to the unorganised sector (at a slightly higher rate) are giving a tough competition to full-scale banks in the liabilities or deposit market with higher interest rates. "They will have competition, but the bank has a bigger balance sheet and network. In addition, the bank is much more digital than small finance banks," says Rajin Ranjan , Research Analyst , Geojit Financial.
New payment and fintech companies will pose strong challenges in the digital banking space, adds Jitendra Upadhyay, Senior Equity Research Analyst, Bonanza Portfolio.
HDFC Bank has always had the first-mover advantage. Puri recently said Covid crisis opened new ideas for the bank, especially being efficient while working from home, readying for tomorrow via e-learning and leveraging the opportunity to further its digital agenda.
The market will keep a close watch on developments at the bank. Jagdishan is expecting normalcy in consumer spending, asset product sale, disbursal and collection to start from October onwards. That is also the time when he will occupy the corner room. Investors, meanwhile, have high hopes.
You can read up to 3 premium stories before you subscribe to Magzter GOLD
Log in, if you are already a subscriber
Get unlimited access to thousands of curated premium stories, newspapers and 5,000+ magazines
READ THE ENTIRE ISSUE
September 20, 2020