Agenda For Modi 2.0
Business Today
|
June 16, 2019
Top economic experts debate how the government can hit the ground running.
As Prime Minister Narendra Modi prepares to start his second five-year term, what should his economic priorities be? In some ways, the challenge he is facing is perhaps bigger than when he took charge in his first term. In May 2014, the economy was slowly beginning to recover and there was hope a decisive government with full majority could bring in the kind of reforms that the past two coalition governments had failed to deliver.
The Prime Minister and his economic team did manage to bring most things under control in the first two years of the tenure, with some help from benign crude prices. Inflation and fiscal deficit were both tamed. Current account deficit started to narrow. Growth shot up as the government spent heavily on infrastructure.
However, despite reforms such as the Goods and Services Tax (GST) and the Insolvency and Bankruptcy Code (IBC), the second half of the term was plagued with multiple problems. Growth has once again started to slow down. That in itself is not worrisome because even now India is growing faster than all major economies. The problems that confront the new government are agricultural and rural distress, rising unemployment, the lack of appetite in the private sector for investing in new projects, and finally, both low consumption and low household savings rate. Then there are exports where India has never performed well and where the report of the past five years is mediocre.
On all these, the new economic team of Prime Minister Modi will have to come up with short-term as well as medium- and long-term plans that can be acted upon. In the following pages, we look at each of the issues in detail.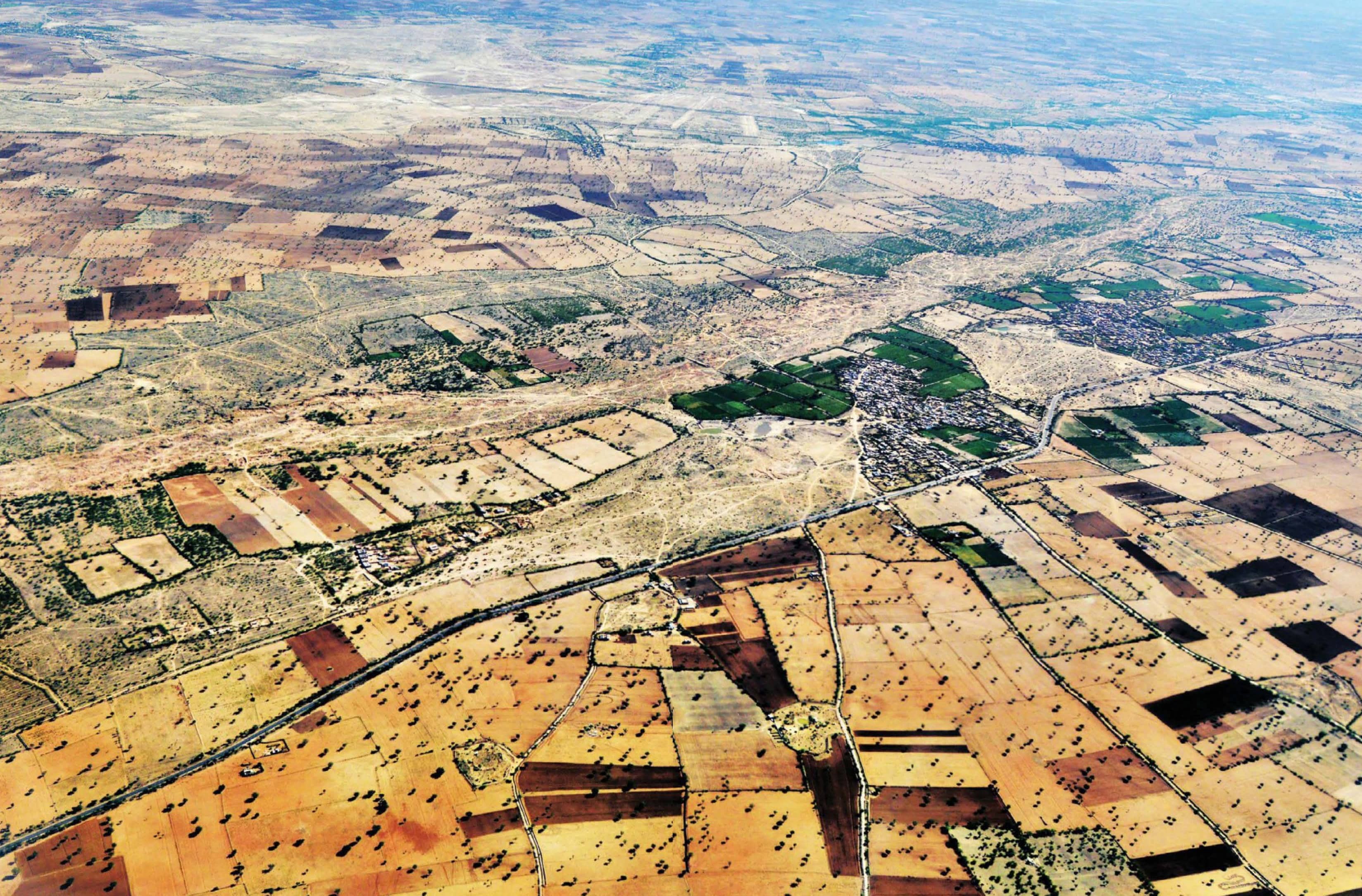 AGRARIAN CHALLENGE
THE GOVERNMENT WILL HAVE TO TAKE PREPARATORY STEPS TO MINIMISE RURAL DISTRESS IN VIEW OF A POSSIBLE WEAK MONSOON.
By JOE C. MATHEW
On May 21 this year, Haryana Chief Minister Manohar Lal Khattar announced a major step to address the state's depleting water table problem. From now on, the state government will give an incentive of 10,000 per hectare to selected farmers in seven districts to help them shift from paddy cultivation to maize, pulses and oilseeds. The crop diversification plan, initially covering 50,000 hectares, is expected to save electricity and water, and improve soil health.
Khattar's project could be a boon for the Narendra Modi-led NDA government assuming power at the Centre for the second time. The scheme offers a possible solution to one of the biggest problems plaguing Indian agriculture – drought and water crisis leading to low productivity, growing debts and farmer suicides. Crop diversification can deal with water shortage as water-intensive crops, and the kind of irrigation they require, will no longer take a heavy toll on water resources. It will also ensure irrigation efficiency in rain-fed areas when rainfall is scarce. Better still, when other crops replace major products such as paddy and wheat, limited volumes of production will help realise better prices. This is a major issue as subdued prices of agri products have aggravated farmers' woes. Of course, the new government may not adopt the BJP CM's plan across states, but addressing farm and rural distress will be one of its priorities. Drought is one of the biggest issues; lower price realisation for farm products, often below the cost of production, is second, and managing unproductive cattle is another key problem.
DROUGHT & DRAFT ANIMALS
Jatin Singh, Managing Director of private weather forecasting agency Skymet, hits the nail on the head when he explains how prolonged dry spells hinder farming across the country. "All four regions are going to witness less-than-normal rainfall this season. In fact, we barely get a normal monsoon now. The only normal monsoon we had was in 2013. Both 2014 and 2015 were drought years; 2016 and 2017 saw below-normal rainfall and 2018 was technically a drought year as eight states, including Maharashtra, Karnataka, Tamil Nadu and Odisha among others, are still struggling," he says
"There is huge agrarian distress due to drought in many parts. So, the top priority should be providing immediate relief through MGNREGA (Mahatma Gandhi National Rural Employment Guarantee Act)," says Harsh Mander, Director, Centre for Equity Studies. Shweta Saini, a researcher at the Indian Council for Research on International Economic Relations (ICRIER), agrees, but she wants job creation in areas such as micro-irrigation and water management. "We should have systems in place in anticipation of dry spells. Another important thing is to have a cattle policy to help farmers with unproductive draft animals. Unless the government has a clear stand, it will hamper the business cycle of dairy farming. A huge stock of foodgrain lying in FCI godowns and large amounts of pulses procured by State-run co-operative NAFED are problematic unless you have a strategy to offload them."
ACCESS TO MANDIs & OTHER MEASURES
The structural issues in agriculture must be addressed for maximum profit and long-term sustainability, says Chief Economic Advisor Krishnamurthy Subramanian. "We must connect farmers with the mandis (wholesale markets) to make price discovery easier. India is home to 30,000 mandis, but these are not integrated. As a result, farmers do not get a large chunk of the profits flowing in. The only way to deal with this is to increase competition (among mandis) and keep the farmers informed (about prices and other benefits). Both are critical. Moreover, we have to provide storage. Expanding the eNAM and focussing on rural hubs are also essential," he says. Incidentally, eNAM was launched in 2016 by the Centre as a unified national electronics agriculture market which would provide a host of facilities such as quality testing and grading of agricultural produce, single licensing for a state-wide market, single-point fee collection and fair auctioning for the benefit of the entire sector. But the system's panIndia reach is quite limited as very few farmers and mandis have registered on the platform.
Subramanian, however, does not believe in excessive control. "In markets, prices come down and go up. The government need not intervene every time the prices go down. Neither should it step in when the prices go up. Policymakers should take this Hippocratic Oath: If you cannot create benefit, at least, do not do any damage."
Sachchidanand Shukla, Chief Economist at Mahindra and Mahindra, is not in favour of short-term measures. "We should not go with the 100-day prescriptions. Long-term structural reforms are needed here." According to him, agriculture is still in the clutches of hugely restrictive laws and this has hindered the development of an efficient marketplace for agricultural produce. "This is an area where the central government can continue to play a lead role. Here we see a maze of laws, including the Essential Commodities Act, the Land Ceiling Act, the APMC Act and the Foreign Trade (Development and Regulation) Act, 1992. The latter enables arbitrary slapping of export restrictions, minimum export prices and unfair imports. Unless this maze is gone, sporadic measures to spur prices or forgive loans cannot cure agri distress."
Rajesh Aggarwal, Managing Director of Delhi-based Insecticides India, wants the new government to train farmers on agrochemicals and pest management, which will help increase yield and income."
S. Sivakumar, Head-Agri business, ITC, suggests a three-pronged strategy. "The first should promote demand-driven production in tune with changing food habits. Then there is climate-resilient farming, dealing with changing climate and depleting natural resources. Next, there should be farmer-centric interventions, given a single solution cannot serve all. It will go a long way in making agriculture a remunerative enterprise."
Hannan Mollah, General Secretary of the All India Kisan Sabha (AIKS), an organisation that brought together around 200 farmers' organisations for a massive protest march in Delhi last year, says that the protests will continue if the government does not listen to the farmers. "We brought agriculture to the national agenda, and it became a political issue after the Assembly poll losses in Madhya Pradesh, Rajasthan and Chhattisgarh. At the time, the Modi government was compelled to announce an income support scheme for farmers. Now, we need to take it forward."
A separate farm budget (announced by the Indian National Congress in its 2019 election manifesto), legislation for loan waiver and remunerative pricing, and a joint session of the Parliament to discuss agrarian issues are what the AIKS demands. It is up to the new government to decide the best way forward, but definitive action is urgently needed to tackle rural distress and farmers' plight.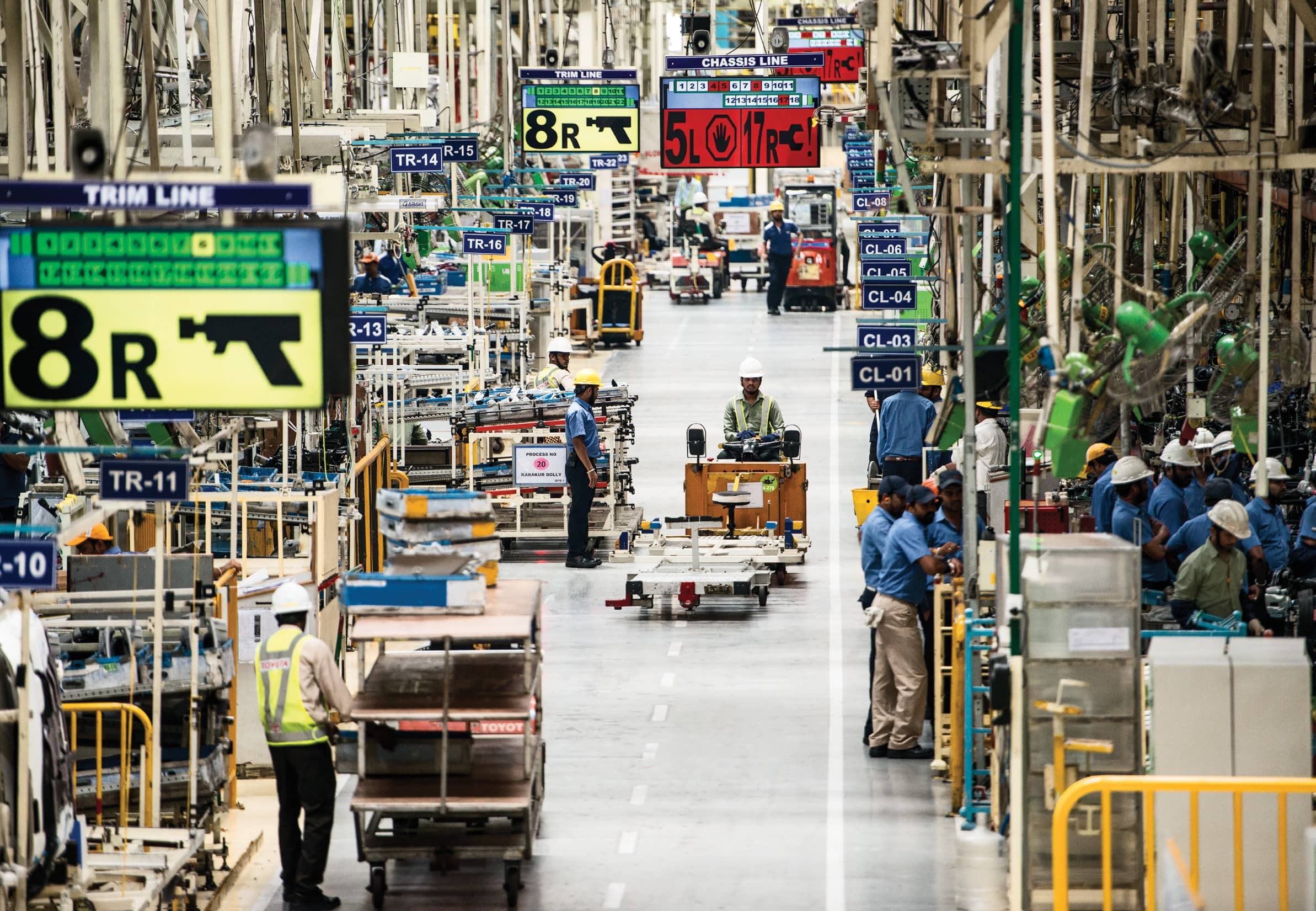 WANTED: AN ACTION PLAN FOR JOBS
SETTING UP LABOUR INTENSIVE INDUSTRIES AND MAKING IT EASIER TO START AND RUN BUSINESSES HAVE TO BE ON THE NEW GOVERNMENT'S PRIORITY LIST.
By GOUTAM DAS
Between clinking of glasses and finger food, there were moments of chest-thumping: "We are the largest industry in the services sector, after retail and insurance; 20x the film industry, 4.7x hotels, 1.5x of the pharmaceutical sector."
Restaurateurs at this National Restaurant Association of India (NRAI) meet, in Delhi, would also break into moments of despondency. Instead of much-used term 'EoDB' (ease of doing business), there was 'FoDB' (fear of doing business). The association's new food services report, in fact, has a statutory warning for aspiring entrepreneurs. "For the restaurant industry in India, obtaining various licences is a time consuming and cumbersome exercise. This involves significant documentation and imposes a high and avoidable cost of compliance," the report stated.
On an average, a restaurant in India needs 12-17 licences, compared to four in Singapore and China. An Indian restaurant, depending on the state, may have to wait six months before bagging all these licences.
India is about such excesses. Rituparna Chakraborty, Co-Founder of employment services company TeamLease, stresses on the need to introduce an Universal Enterprise Number to replace the over 25 numbers that enterprises currently get from the government. These include a Corporate Identity Number (unique 21 digits); a Taxpayer Identification Number for commercial taxes (unique 11 digits); GST (15 digits); PAN (10-digit alphanumeric); a Provident Fund Number (11-digit alphanumeric); a Professional Tax Registration Certificate (9 digits); a Profession Tax Enrolment Certificate (9 digits); and an Income Tax Deduction and Calculation Number (10-digit alphanumeric), among many others. A Universal Enterprise Number would make life easier for a company while enabling better enforcement by the government.
Chakraborty would also like to see a GST-like council of state and centre that commits to "rationalisation, simplification and digitisation of the 60,000 compliance rules, 3,100 filings and 5,500 changes a year any average sized company needs to comply with today".
The fact is that the difficulty of doing business impacts jobs. In fact, the World Bank's Doing Business report of 2018, was sub-titled Reforming to Create Jobs. If more companies find it easy to do business, they can potentially grow faster and generate more jobs. If regulations are simple, there would be more inflows of investment. Although India ranks 77 in the Doing Business rankings of 2019 – it has jumped 65 ranks in the last four years – the work is only partly done. This ought to be among the new government's priorities, apart from a new industrial policy to boost manufacturing, a sector that has been stuck at 16-17 per cent of India's gross value added (GVA) mix for many years.
There is large-scale farm to non-farm migration. A robust skilling ecosystem, together with a more competitive manufacturing sector can mop up much of this manpower. In India's sectoral mix, services is the largest chunk contributing 54 per cent of the GVA today. But the country needs its manufacturing engine to fire given the pressure of its demography. The World Bank's South Asia Economic Focus Spring 2018 report stated that between 2015 and 2025, India's working age population (those above the age of 15) is expanding by 1.3 million a month. India, therefore, needs to create millions of jobs a year. How many millions depends on the employment estimates. According to the World Bank, 50 per cent of the working-age population is at work. India, the report stated, would need to create more than eight million jobs a year to maintain the same level of employment rate. That's the pressure the new government braces up to.
AN INDUSTRIAL POLICY
Santosh Mehrotra, Professor of Economics, and Chairperson, Centre for Informal Sector and Labour Studies, Jawaharlal Nehru University, has thought through and written about, a new industrial policy that India needs. "A major reason why manufacturing has never been the lead sector in our economy, driving the growth, is that we haven't had an industrial policy since 1991. There are seven components of what I believe the country needs by way of an industrial policy," he says.
The first element would be to correct India's inverted duty structure (IDS). In many sectors, the tariff rates on imported finished products are lower than the tariffs imposed on raw material. "The GST talks of getting the benefit of an input tax credit in a situation where IDS is applicable. This somewhat offsets the IDS but at best, it might create a level playing field. An infant industry – for instance, a solar module manufacturing or microchip industry – needs a field that favours them. We need a trade policy aligned to the industrial policy."
The new industrial policy also needs to develop special packages for five sectors that contribute to half of all manufacturing jobs, or about 30 million. Apparel and garments, wooden furniture, leather and footwear, textiles and food processing.
The third leg of Mehrotra's suggestion has to do with cluster development. Most of the manufacturing in the country exists in the form of clusters. There are 5,500 clusters. "Our cluster programmes are poorly designed, under-funded, and split between different ministries. There are no service providers at the local level. India needs an integrated programme, a package of services (credit, technology support, market development, skills) at the cluster level," he says.
An interlocking policy suggestion is the Atal Mission for Rejuvenation and Urban Transformation programme, which intends to cover 500 cities, 100 crore for each city. "Bring the money to improve infrastructure where the clusters are because that's where the jobs are," Mehrotra says.
Fifth, cluster development along the coast. "We have been completely left out of the global value chains because we didn't have manufacturing bases along our coast. We have five industrial corridors, one of which is the Visakhapatnam Chennai Industrial Corridor (VCIC). This can be considered for a global value chains-based approach. If you have large plants along the coast, the transportation costs for exporters are lower and they are more competitive," he says.
Mehrotra's sixth pillar is mineral development (India needs to begin processing its vast resources of minerals, which would increase the size of the manufacturing sector and create jobs) and the seventh is about building up a research, development, and design capacity or more R&D as a share of GDP, and more by private firms.
Mohandas Pai, Chairman of Manipal Global, suggests that the central government, in partnership with states such as Uttar Pradesh, Bihar, Madhya Pradesh and Rajasthan, set up labour intensive industries near small towns linked to major roads. To incentivise industries to move to these locations, governments must offer readymade infrastructure. "Industry will be interested if they don't have to invest much capital. They don't want to take the risk of going to a different area. Governments, therefore, have to develop ready-made infrastructure like factory sheds with power, water connection etc.," Pai says.
The bigger cities have no capacity to expand, and the government must increase minimum wages in these cities so that labour-intensive industries are forced to shift to smaller towns, adds Pai.
CONSUMPTION: A JOB DRIVER
Economic migration has its own challenges such as high attrition. Well paying local jobs seem more sustainable. Attacking unemployment in smaller towns would mean a boost to consumption. "Once you generate a lot of jobs in these towns, the money will go into consumption. That will generate more demand," Pai says.
The new government can also pick the 200 poorest districts and target every central government scheme at these, apart from upgrading their infrastructure. "By doing this, there would be a direct assault on poverty. A large number of jobs will be created and consumption will go up," Pai says.
Another idea to boost consumption in smaller towns comes from economists at Azim Premji University's Centre for Sustainable Employment, who propose creation of a National Urban Employment Guarantee Programme, similar to MGNREGA that guarantees 100 days of work to any rural household that chooses to avail of it. The pan-India scheme could cover towns with population less than one million – there are about 4,000 such towns with 126 million people of working age. Workers with varying levels of education up to standard 12 could be made eligible for 100 days of guaranteed employment a year at 500 per day.
PLAN OF ACTION
A new industrial policy and a trade policy aligned to industrial goals
Labour intensive industries near small towns linked to major roads
Creation of a National Urban Employment Guarantee Programme that cover towns with population less than one million
Policy on Ease of Doing Business; labour reforms around formalisation; formation of a National Apprenticeship Corporation
In addition, there is a range of emerging 'green jobs' – creation, restoration, and maintenance of urban common spaces, green spaces and parks, forested or woody areas, rejuvenation of degraded or waste land, cleaning of water bodies, and others. "Work that can be undertaken here includes water conservation and harvesting, flood control, micro-irrigation, preventing coastal and hillside erosion, disaster management, and so on. These will not only create jobs but also improve the livelihoods of communities that are dependent on urban commons," the paper states.
There are newer job engines emerging that engage both blue-collar and the white-collar professionals. For instance, digital marketplaces. But these workers are mostly gig employees who have no social protection and face uncertainty of income. "The platform economy only employs a small share of the labour force at the moment, but the share is growing exponentially," says Sabina Dewan, President and Executive Director at JustJobs Network, a think tank. "The critical question here is how to ensure that self-employed or contractual workers on these platforms have adequate levels of worker and social protections."
Participating in the platform economy also requires higher skills, which means the new government has to scale up the work around Skill India, a campaign launched in 2015, besides making investments in the quality of school education.
"As technology restructures employment, eliminating some jobs and creating others, the question is who has access to these new jobs. Technology is skill biased and we need to make sure that people – especially the youth – have requisite education and appropriate skills to participate in the digital economy," Dewan says.
Improving the quality of education is a long haul. So are some of the ideas mentioned here. But a start must be made if India hopes to avoid a demographic nightmare.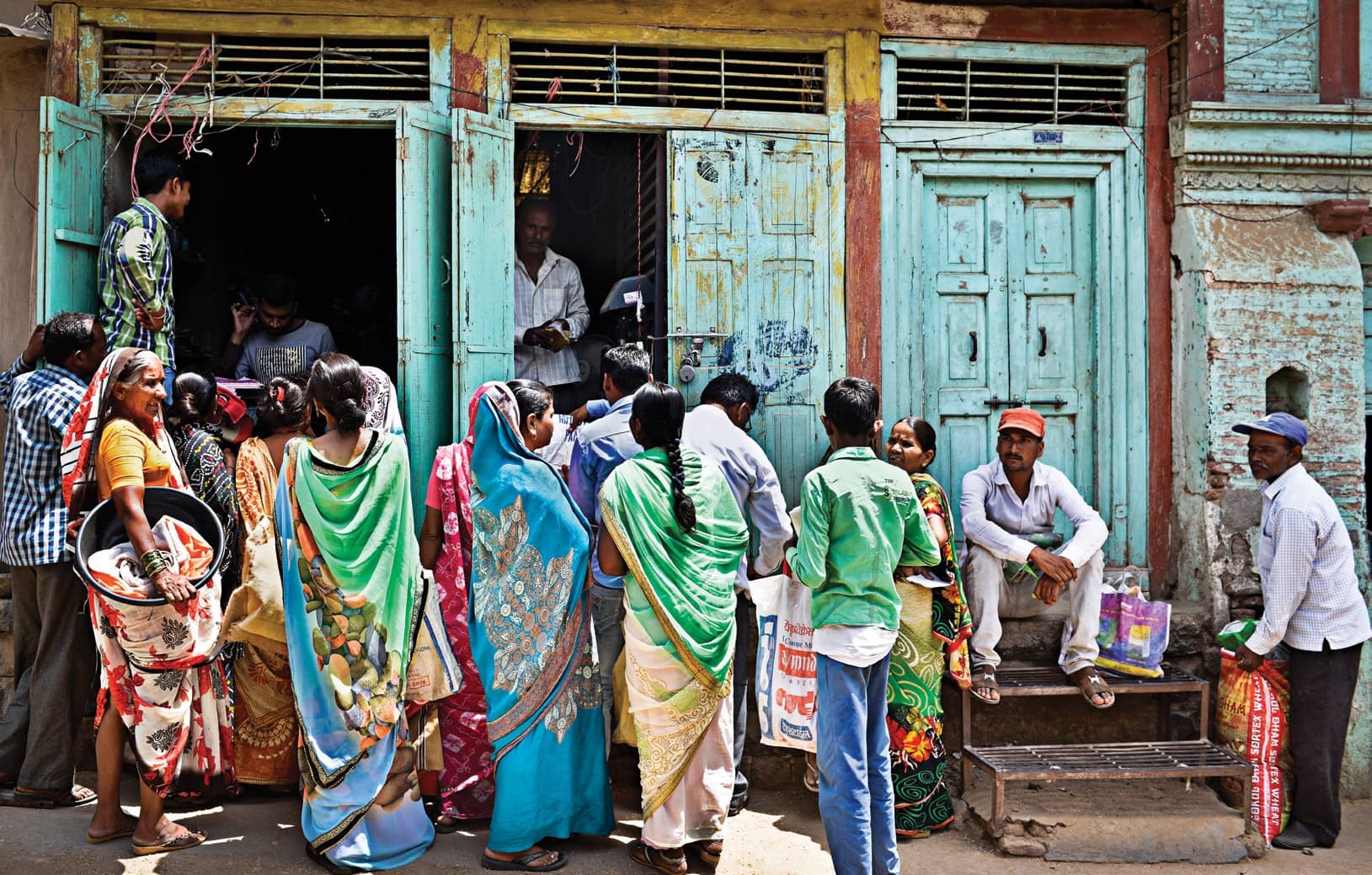 BEING CAUTIOUS
UNEMPLOYMENT, LIQUIDITY CRUNCH AND SCEPTICISM AROUND MONSOONS MAY HAVE RESULTED IN A CONSUMPTION DIP, BUT THE APPETITE TO CONSUME VERY MUCH EXISTS.
By AJITA SHASHIDHAR
Prabhakar Badlerao, who owns a grape farm on 10 hectares in the village of Vadnerbhairav near Nashik, is perturbed despite a bumper yield this year. The rain gods have not been kind during the last year and the 50-year-old is wondering whether he should postpone his much awaited SUV purchase by a few more months. "Last season, I spent close to 50,000 buying water for irrigation and another 50,000 on hiring a generator. The monsoon prediction this year is not very encouraging either; you never know, I may have to invest in water and generator again," remarks Badlerao in chaste Marathi, as he puts an anti-humidity spray on his crop.
Minutes away from Badlerao's home is Rushi Ruhare's consumer durable store. His sales have halved in the past few months. "Last year, I sold around 20 refrigerators; this year, barely eight. It's not that people don't have money; they are being cautious," he explains.
Up North, in the town of Aakera in Rewari, Haryana, Shravan Singh, who runs a general store, an apparel store and a home appliance store, says sales have dipped by 30 per cent in the past few months. "My Deepawali sales were good, but there has been a sharp dip after that." Aakera used to have many iron and steel workshops, but those have gone away post the introduction of GST, and migrant labourers have moved out. "Earlier, before they went to their villages, they would buy new clothes, deodorants, belts and hair gels for their family. That demand has stopped completely," says Singh. Rahul Goyal, who runs a bathroom fittings store in Bulandshahr in Uttar Pradesh, says almost 50 per cent of his clientele is from the adjoining rural markets and he wonders why they have stopped consuming despite a good harvest of rabi and kharif crops.
Rural markets across the country have been facing an imminent slowdown for the past few months. Apart from an all-time high unemployment rate of 7.2 per cent and general scepticism around the Lok Sabha elections which has led to a consumption slowdown, an agrarian crisis due to surplus yields has added to the woes. Surplus production has led to over-supply and lower minimum support prices (MSPs). In Pimpalgaon, on the outskirts of Nashik, and known for its red onions, a bumper crop meant onion prices falling from 3,000 per quintal to about 800-1,000 per quintal.
Shrinking Consumption
Over 25 per cent of the onions used to be exported to Pakistan, but this has stopped. Farmers have had no choice but to sell at a lower price in the local market. "The only reason for the agrarian crisis is a problem of plenty, which has dipped prices, affecting farmers' profitability," says Balram Yadav, MD, Godrej Agrovet.
A consumption slowdown in an election year is not uncommon. But Ramesh Iyer, Vice-Chairman and MD, Mahindra Finance, says the duration has been longer this time. A slowdown in an election year typically kicks in a couple of months prior to the polls, but this time the mood has been damp for close to a year.
You can read up to 3 premium stories before you subscribe to Magzter GOLD
Log in, if you are already a subscriber
Get unlimited access to thousands of curated premium stories, newspapers and 5,000+ magazines
READ THE ENTIRE ISSUE
June 16, 2019