Keeping Watch On The Centre Of Gravity
Business Today Malaysia
|
November 2018
Captain Izham Ismail, Group Chief Executive Officer of Malaysia Airlines, is an elusive man. Amanda Suriya Ariffin manages to secure a rare and exclusive in-person interview a few weeks shy of the first anniversary of the former captain's appointment to the chief executive role, and not without a few adventures along the way.
Often, it is a game of chess that sometimes determines who is chosen to be featured, because as flattering as it is to be courted professionally for a slice of my time, I have been doing this long enough to silently understand with a healthy dose of pragmatic realism that some entities are simply chasing the spotlight with a well-hidden agenda. Not all, but some. And occasionally, they want the spotlight without the substance to back up the hunger for the spotlight.
Ironically, the person whose insights I very much want to absorb and hear, is one of the small group of people who choose, pun fully intended, to fly under the radar.
Who shun the spotlight, as it were.
Captain Izham Ismail is not an easy man to pin down, not because he is aloof, but because he is, firstly, busy doing his job, and also, because he is known to be elusive in media circles. He is a candid man in the boardroom, a fact known only to insiders within and of the organisation. The Malaysia Airlines circle of alumni is close-knit one; former managers and directors talk amongst themselves over teh tarik sessions, and Captain Izham is known as a thoroughbred veteran of the carrier, a workhorse who is quiet and steady, but candid.
So, perhaps it's fair to say Captain Izham is not in it to win a popularity contest.
He has, after all, served 38 years with the one organisation, having joined in 1979 and later anointed as newly-minted captain at the age of 28, joining the ranks of management in 1990, and now, aged 57, he has been grounded in the CEO's chair, and he is, I deduce at the end of the interview, more grounded than he cares to show to media ready to paint him unqualified.
Nonetheless, it seems many are curious to hear what this man will say. Perhaps they want the chance to attack him for the shortcomings and missteps of his predecessors, but that would be an unfair assumption. Speaking of unfair assumptions, though, I doubt many relish being held as an inadvertent scapegoat for the screw-ups of their predecessors.
If the factors that led to unexplained tragedies were under his direct control, perhaps an unceasing offensive might be justified, but even then, is an unceasing offensive ever justified?
Captain Izham, understandably, is not in a rush to hog the headlines, unlike, interestingly, many of his peers who may be simply capitalizing on schadenfreude.
Which is why, when we do meet in the almost-bare and pared-down environs of the Flight Management Building at KLIA, he has my full attention.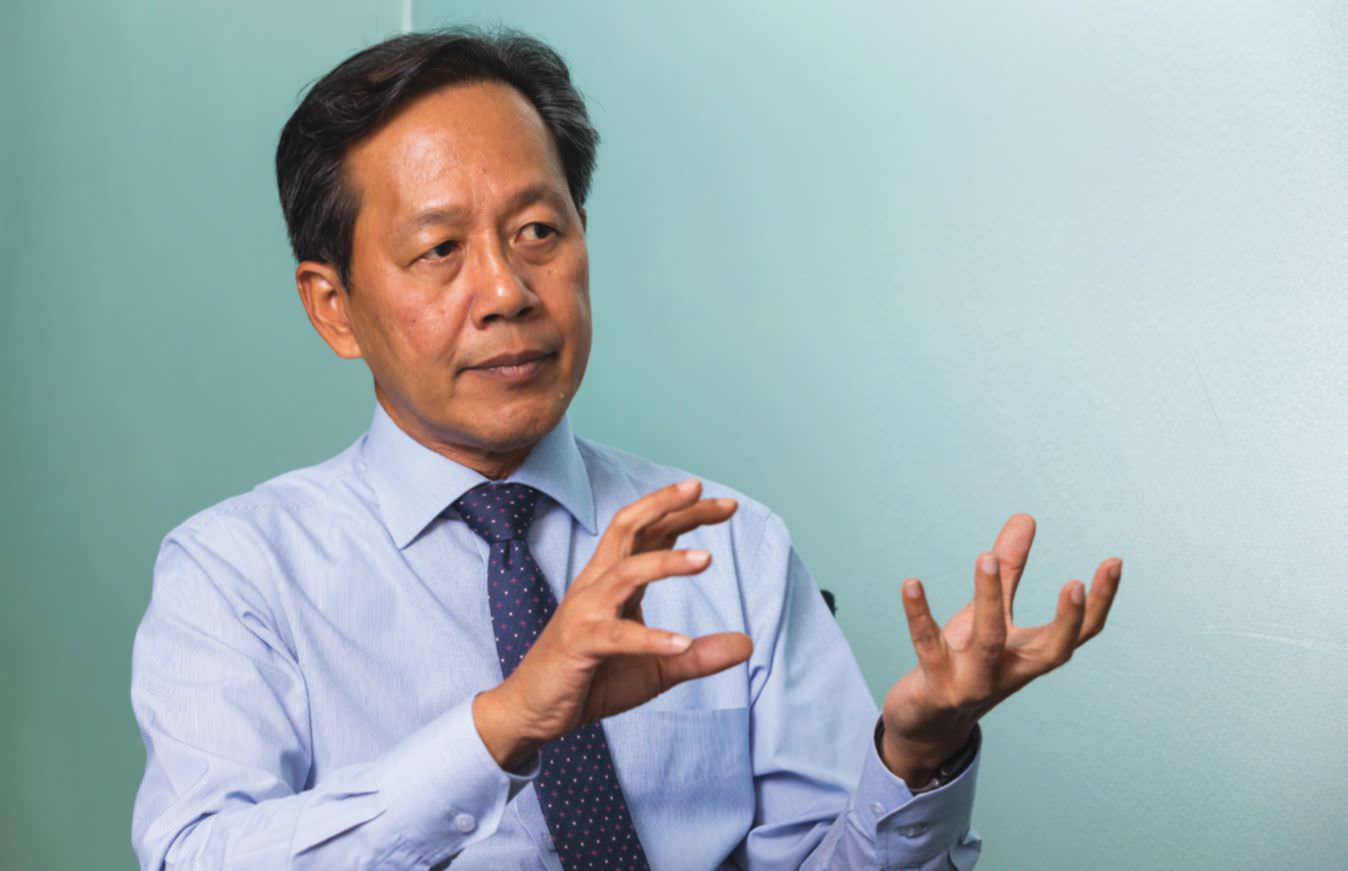 CANDOUR AND CONVERGENCE
It was a lucky convergence of factors that allowed our meet to happen at the tail-end of an unrelentingly rainy Friday, and perhaps someday I will tell him why I had to trudge up and down Bukit Bandaraya and suffer aching calf muscles just for the journalistic prize of having the GCEO to myself to get the story behind the media-shy persona.
"Please, call me Izham," he smiles, as he takes my extended hand, standing with the slightest of bows as I stride into his office. He says this as I address him as Captain – in all likelihood he captained one or two of the hundreds of regional and transcontinental flights I took in my younger days – but he doesn't protest as I continue to address him as Captain. That is, after all, a hard-won well-earned title requiring bodily discipline and steady nerves to which not many of us can lay claim. (Do you know what it takes to captain a great, hulking piece of metal thousands of feet in the air? No; you simply sit back and enjoy the ride.)
Izham's office at the FMB is small and sparse compared to the vast, plush and carpeted office of the airline's former managing director, whom I interviewed in 2004, but this stark simplicity and back-to-basics pervades much our meet that day.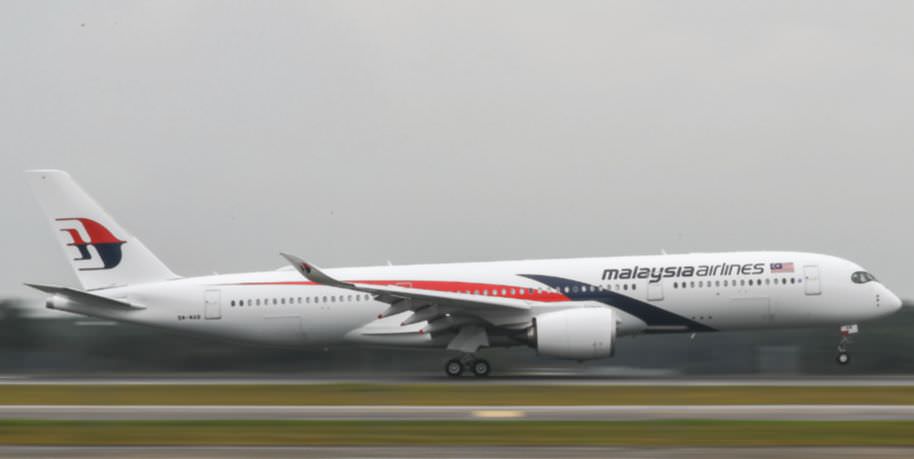 There is no entourage of breathless minders, gatekeepers and hangers-on to lead the Business Today crew upstairs; just the one media manager, who is efficiency personified as she waits at the FMB entrance.
It looks, very much, like business as usual.
BUCKLE YOUR SEATBELTS
Captain Izham is candour embodied, layered with humility, a mild air of reluctance, if you're astute enough to sense it, and a healthy sense of humour, which I suspect is necessary to survive such a highpressure and high-profile role.
Of course, I hold no expectations or assumptions about him as he begins to speak, but under his unwavering direct gaze and unbroken eye contact, you sense that he'd rather inhabit the cockpit or his former side-stage roles as CEO of MASWings or as Director of Operations at HQ.
Do you miss flying, I ask as an ice-breaker.
"Sometimes," he laughs, as he adjusts his shirt sleeve. "Sometimes when I look at the P&L I ask myself what the [deleted] am I doing here," punctuating the moment in self-conscious laughter, underlining that streak of candour.
It is when the "noise of social media," as he so eloquently puts it, and other dissenting voices come together on the offensive, he says, that he wants to say, as he does now, "Why are you attacking me? I'm the new boy here, and I am trying my best to turn around this organisation. It is times like that, Amanda," he continues, "that I really want to walk away."
FROM ALOR SETAR TO THE SKIES
For the record, he stopped flying in 2011, when he took up the role of Director of Operations at the Chairman's behest. "A smaller portfolio," he says, until 2017, when he ascended to the Chief Operations Officer position.
It is only later he shares, in an off-the-record moment, that he suffered temporary lower-body paralysis in mid-2018, from stress-related transverse myelitis. "I was so stressed out by this job," he jokes lightly, though I wonder if the jokiness is partdeflection. Though he has recovered, his left arm isn't what it used to be.
You can read up to 3 premium stories before you subscribe to Magzter GOLD
Log in, if you are already a subscriber
Get unlimited access to thousands of curated premium stories, newspapers and 5,000+ magazines
READ THE ENTIRE ISSUE
November 2018