Bank of India posts net loss of Rs 3,571 crore for Q4 over bad loans
Business Sphere
|
September - October 2020
The bank clocked a profit of Rs 251.79 crore in January-March 201819. In December quarter also, there was a profit of Rs 105.52 crore. Bank of India reported a standalone net loss of Rs 3,571.41 crore for the quarter ended March 31, 2020 due to higher provisions for bad loans.
The bank clocked a profit of Rs 251.79 crore in January-March 2018-19. In December quarter also, there was a profit of Rs 105.52 crore. Because of higher provisions on bad debts, from Rs 1,503 crore duringQ4 FY19 to Rs 7,316 crore during Q4 FY20, net profit stood at(-) Rs 3,571 crore as against Rs 252 crore during Q4 FY19, Bank of India said in a release.
Income during March quarter 201920 fell to Rs 12,215.78 crore from Rs 12,293.59 crore in the year-ago period, it said in a regulatory filing. The bank's overall provisions for bad loans and contingencies were at Rs 8,141.92 crore for January-March 2019-20, significantly higher than Rs 1,897.43 crore in the yearago period.
In 2019-20, the bank had a net loss of Rs 2,956.89 crore as against a loss of Rs 5,546.90 crore in the previous year. Income during the year however went up at Rs 49,066.33 crore from Rs 45,426.70 crorea year ago.
The bank's asset quality remained a concern as gross non performing assets (NPAs) were still higher at 14.78 per cent of gross advances at March-end, 2020 as against 15.84 per cent by the same period a year ago.
In value terms, gross NPAs or bad loans were Rs 61,549.93 crore as against Rs 60,661.12 crore earlier. Net NPAs were 3.88 per cent Rs 14,320.10 crore as against 5.61 per cent Rs 19,118.95 crore. BOI said it plans to raise up to Rs 16,000 crore through issuance of shares and bonds. It will seek shareholders' approval at its Extraordinary General Meeting, the lender said in a regulatory filing.
The bank said it plans to issue fresh equity shares up to an amount of Rs 8,000 crore in such a way that the government's shareholding does not fall below 51 per cent.
It will also seek approval for issuing perpetual debt instruments, including non-convertible debentures (NCDs), for an amount not exceeding Rs 8,000 crore.
The said set off will help the bank to improve its distributable reserves. The proposal will also put the bank in a better position to achieve its turnaround plans in a time-bound manner,
PNB Q1 results: Net profit plunges 70% to Rs 308 crore
State-owned Punjab National Bank NSE 0.57 % (PNB) on Friday reported a standalone net profit of Rs 308 crore for the quarter ended June even as provisions for bad loans doubled.
The country's second largest lender had posted a net profit of Rs 1,018.63 crore during the corresponding AprilJune period of 2019-20. While the figures show a drop of 70 per cent, the bank in a regulatory filing said the results are not comparable as it merged Oriental Bank of Commerce and United Bank of India with itself effective April 1, 2020.
Operating profit of the bank grew by 2.5 per cent on a YOY basis to Rs 5,280 crore in the first quarter of FY'21, the bank said in a separate statement. Total income rose to Rs 24,292.80 crore during the June quarter of 2020-21, as against Rs 15,161.74 crore in the same period of the previous fiscal.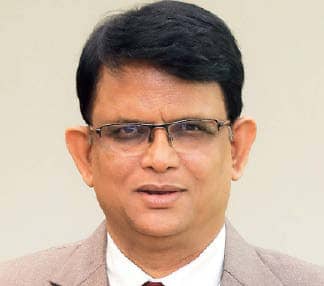 You can read up to 3 premium stories before you subscribe to Magzter GOLD
Log in, if you are already a subscriber
Get unlimited access to thousands of curated premium stories, newspapers and 5,000+ magazines
READ THE ENTIRE ISSUE
September - October 2020