Worst Case Scenario
Bloomberg Businessweek|June 29, 2020
We're offering this story for free to read so that you can stay updated on the COVID-19 outbreak
Cash-strapped, dysfunctional, and led by a chloroquine-obsessed populist, Brazil may be the pandemic's perfect strom
By Julia Leite, Simone Iglesias, Martha Beck, and Ethan Bronner
On a recent afternoon in São Luís, the capital of Maranhão state in northeastern Brazil, Hosana Lima Castro sat on a flimsy plastic chair in front of her house as stray dogs sniffed potholes in the narrow street and a few neighborhood kids launched kites. The bar across the way, where a few months ago an acquaintance of Castro's had been shot, was closed because of the pandemic. Her job at a convenience store had disappeared, too, so Castro, who's 43 and shares her modest home with her father, two brothers, and two of her kids, had nowhere else to be. Although the coronavirus is widespread across Brazil's northeast, she wasn't wearing a mask. Nor was anyone else in her crowded neighborhood, where basic services have been so neglected that many residents have no access to clean water.
Castro's brother Moises, a garbage collector, was the first in her family to get sick. Then her other brother, Luciano, did too, followed by their father, Francisco, who has diabetes. He suffered badly, struggling to breathe and running a soaring fever. But no one in Castro's household went to the hospital—a place that some in São Luís believe makes patients sicker, or worse. "That would be a death sentence," she said.
As Asia, Western Europe, and parts of the U.S. emerge from what will hopefully be the worst of the pandemic, the virus in Brazil isn't slowing down. Between late May and mid-June, the country galloped past Spain, Italy, and the U.K. in total fatalities, which now exceed 51,000, the second-highest toll after that of the U.S. It's second in overall cases, too, with more than 1 million confirmed infections. With local officials now lifting quarantines despite continued growth in cases, it's conceivable that, when Covid-19 finally recedes, Brazil will have been hit harder than any other country.
The reasons Brazil has made such a perfect host for the coronavirus are diverse and not yet fully understood. Like the U.S. it never issued nationwide rules for social distancing. Even if the government had wanted to, the rules would have been impossible to enforce in a country of 210 million where some states are larger in land area than France. That left local officials to do as they saw fit, issuing orders that varied wildly and sometimes contradicted one another. Poverty is certainly also part of the picture: In the densely packed favelas threaded through Brazilian cities, social distancing isn't feasible, and not working means not eating, especially with the cash-strapped state unable to provide enough support. So is the dysfunction of the government. Overcrowding in public hospitals is a long-standing problem, as is graft among the people who are supposed to build new ones.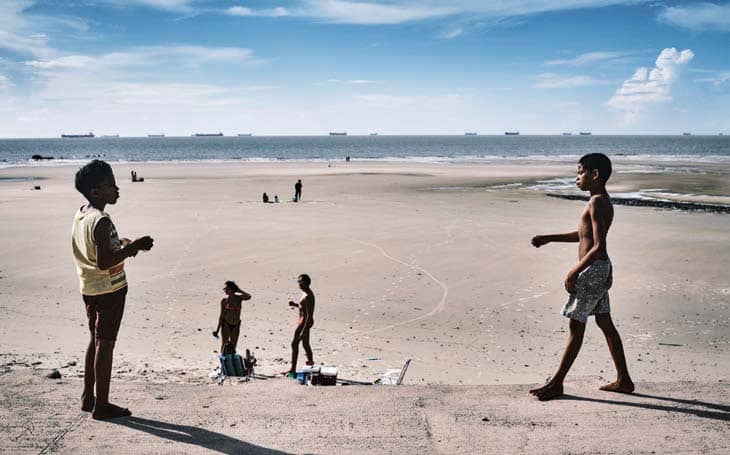 And then there's President Jair Bolsonaro, a right-wing populist who came to power with a 2018 campaign that echoed Donald Trump's pledges to "drain the swamp." Since the coronavirus appeared in Brazil in late February, Bolsonaro has frequently obstructed efforts to contain it, demanding local officials abandon severe tactics like shuttering businesses, firing a health minister who pushed for a more aggressive response, and at one point limiting the disclosure of epidemiological data, saying that without the numbers there would "no longer be a story" on the evening news. (The Supreme Court ordered the government to resume releasing the figures.) While in the early weeks of the outbreak Bolsonaro's intransigence resembled what was happening in the White House, even Trump grudgingly conceded the severity of the situation once the body count started to soar. Bolsonaro, meanwhile, has doubled down, insisting that the anti-malarial drug chloroquine is an effective treatment and claiming the number of cases is being exaggerated.
Bolsonaro's office did not respond to requests for comment on this story. In a written response to questions, Brazil's Health Ministry said it's acted aggressively to test patients and add intensive-care beds, protective gear, and ventilators across the country, spending more than 11 billion reais ($2.1 billion) so far.
Most local and state leaders have ignored Bolsonaro's push to end lockdowns. Brazil has a federal system, and governors have wide powers over public health. But his continued dismissal of the pandemic's seriousness has undermined distancing measures, while mismanagement and corruption at all levels of government have prevented help from getting to where it's needed.
The consequences are severe. In Pará, a vast and underdeveloped state that neighbors Maranhão, Covid-19 has been killing about 50 out of every 100,000 citizens, more than double the national average. "I saw people getting to the hospital with family members already dead in the passenger seat, people gave CPR on the sidewalks because the hospitals are full," says Alberto Beltrame, the state health secretary. One day in April, he visited the morgue in the capital, Belém. "There were 120 bodies, scattered everywhere. It's something you'd see in a war." As the virus continues to spread, Brazil may be turning into the true worst-case scenario, a laboratory for what happens when a deadly and little- understood pathogen spreads without much restriction.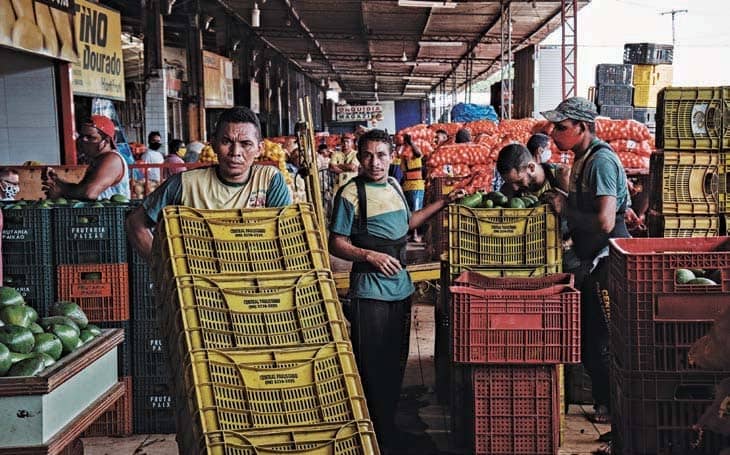 Unlike past plagues, the coronavirus has spread in substantial part from the rich to the poor, with prosperous and well- connected global cities—Milan, London, New York— among the earliest hot spots outside China. The story in Brazil was similar. The first clusters emerged in São Paulo, Brazil's financial capital, in early March as wealthy residents returned from overseas trips.
You can read up to 3 premium stories before you subscribe to Magzter GOLD
Log in, if you are already a subscriber
Get unlimited access to thousands of curated premium stories and 5,000+ magazines
READ THE ENTIRE ISSUE
June 29, 2020