Why do we need mice to develop a vaccine?
Bloomberg Businessweek
|
March 16, 2020
We're offering this story for free to read so that you can stay updated on the COVID-19 outbreak
It's a basic rule of medical research: Before you inject anything into humans, conduct experiments on animals—frequently mice—to determine whether treatments are safe and effective.
By Bruce Einhorn, with Tim Loh
In the race to develop a vaccine for the new coronavirus, however, your everyday mouse won't do. While mice have a gene similar to the one scientists believe allows the virus to affect humans, researchers think those mice don't exhibit the symptoms that make the illness so deadly for people. "You can infect them, but they have very little, if any, clinical disease," says Richard Bowen, a professor of veterinary medicine at Colorado State University.
That's great if you're a mouse, but not if you're a researcher. So scientists often seek mice that have been genetically modified with a humanized gene, called ACE2, that makes the virus more virulent— and thus better for studying its effects. As Covid-19 spreads around the world, though, it's almost impossible to find transgenic ACE2 mice needed to study the virus. There are no global statistics on availability of those animals, but several vendors of transgenic mice say they have none available, and researchers expect it will take weeks or months to develop a sufficient supply. "Almost nobody has these mice in a viable colony now," says Stanley Perlman, a professor at the University of Iowa's medical school. "Everybody I know is trying to find them."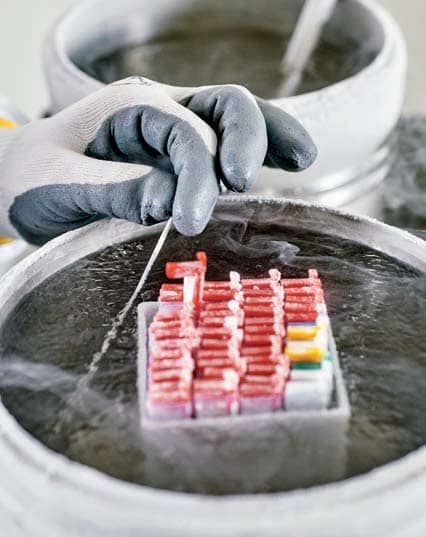 You can read up to 3 premium stories before you subscribe to Magzter GOLD
Log in, if you are already a subscriber
Get unlimited access to thousands of curated premium stories, newspapers and 5,000+ magazines
READ THE ENTIRE ISSUE
March 16, 2020