This Could Be Your New Neighborhood
Bloomberg Businessweek|April 20, 2020
A twist on communes, these next-level "intentional communities" are focused on human and environmental wellness
On a mild autumn Saturday, I join a group of prospective homeowners for a walking tour of Serenbe, a 1,400-acre community of 700-plus residents about a half-hour southwest of downtown Atlanta. We meet our guide, Steve Nygren, at Serenbe's organic farmers market, which is composed of about a dozen stands tucked into an opening in the woods.
Nygren, who's also the enclave's founder, is a lean, sprightly man in his early 70s with a thick shock of pure white hair. He opens on a philosophical note: Most intentional communities—carefully planned residential networks designed with social cohesion in mind—"are built upon a specific social, political, or spiritual belief," he says. Serenbe is different. It's not a commune, though community is a big part of why people move here. It's not spiritual either; instead, its guiding principles are sustainability, wellness, and land conservation. And it's not an elitist gated development like the nearby golf-oriented River Club; instead, it's more like a vibrant city neighborhood plopped into an idyllic natural setting. Serenbe is one of an increasing number of such intentional communities devoted to improving human and environmental well-being. Call them eco-enclaves.
Nygren leads us down a wide sidewalk lined with Natchez crepe myrtle trees into Selborne, one of Serenbe's three hamlets that are largely geothermically powered. (There will eventually be five.) Along the way, he mentions Serenbe's wide array of nature trails, the horse stables, a yoga studio, and a playhouse, which tonight is putting on an outdoor performance of Hair. Among its several restaurants and cafes, he boasts, is one of the best sushi spots in Georgia, obsessively constructed in a traditional style of Japanese carpentry (using wooden pegs instead of nails) with the help of Kari Pei, daughter-in-law to the great I.M. Pei.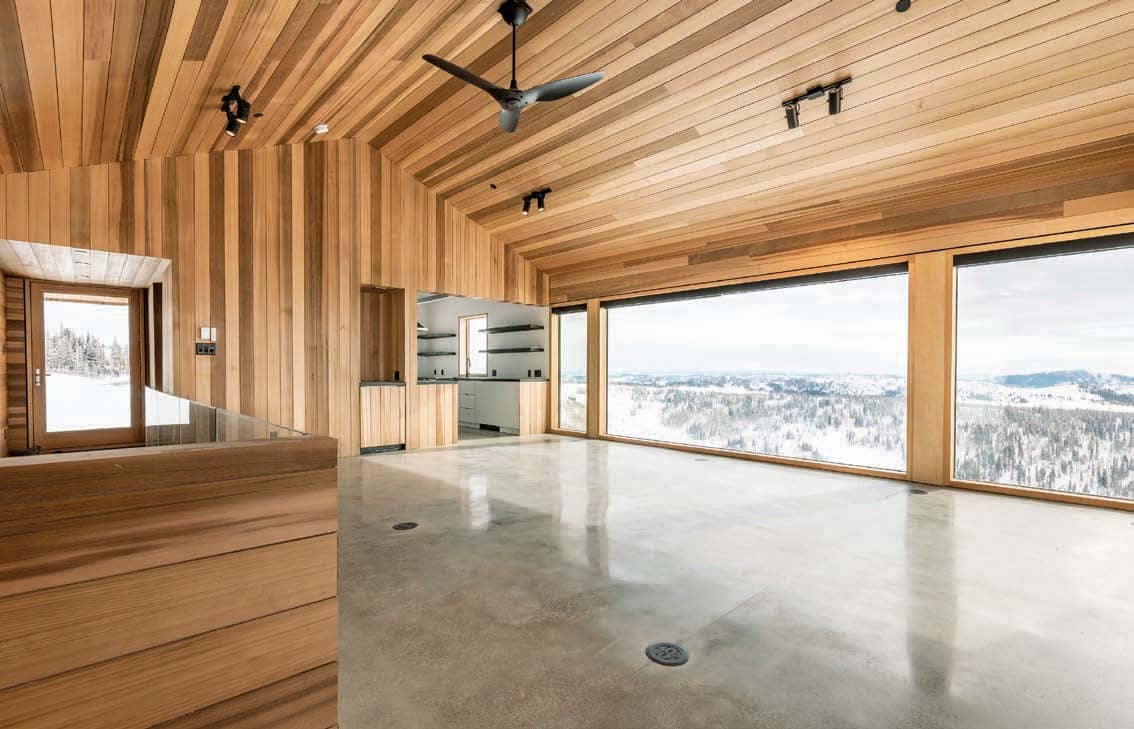 Powder Mountain, Eden, Utah
For sale: $2.2 million
Bedrooms: 2
Bathrooms: 2.5
A ski-in, ski-out condo boasts sweeping mountain views. The master bedroom includes an en suite soaking tub and infrared sauna. There is also a guest suite and home cinema.
The whole concept began as one man's quest to build his own personal Arcadia, which might explain why the homes look surrealistically idyllic. Some are inspired by Southern farmhouse vernacular, fronted by wide porches adorned with climbing jasmine or clematis. Yards planted neatly with native perennials (azalea, hydrangea) and edible herbs (Russian sage, wild strawberries) prompt one man on the tour to ask about monthly landscape maintenance fees. Nygren smiles mischievously. "It's probably half of what most of you are all paying now," he says. "Using indigenous plants and bushes actually saves money, because we use a lot less water and no pesticides. Never mind the health and environmental benefits."
You can read up to 3 premium stories before you subscribe to Magzter GOLD
Log in, if you are already a subscriber
Get unlimited access to thousands of curated premium stories and 5,000+ magazines
READ THE ENTIRE ISSUE
April 20, 2020