The Real Vaccine Billionaires of Maharashtra
Bloomberg Businessweek
|
August 17 - 24, 2020
An Indian racehorse dynasty may be the world's best hope for producing enough vaccine to end the pandemic
As chief executive officer of the Serum Institute of India, the largest manufacturer of vaccines in the world, Adar Poonawalla can produce about 1.5 billion doses a year of almost any inoculation. He has machines that fill 500 glass vials every minute, and gleaming steel bioreactors almost two stories high that can make more than 10 million shots a month. He can claim, credibly, that he helps inoculate 65% of the world's children, in more than 100 countries, against diseases such as measles and tuberculosis. And deep inside Serum's lushly landscaped, 50-acre campus, about three hours inland from Mumbai, he's already brewing the raw materials to make one of the leading experimental vaccines for the novel coronavirus at a scale that could make a serious difference to ending the pandemic.
But before getting into all that, the first thing Poonawalla wants to show me during a recent visit is his office, because it's brand-new—and it's a plane. Specifically, a converted Airbus A320. "This is kind of similar to Air Force One," he says as he leads me through an onboard lounge, a 10-person boardroom, and, finally, in what was once coach, a bedroom that could easily be found in a five-star hotel. It's all elegantly designed, vaguely art deco, and accessed through a luxe jetway with marble floors and carved wooden doors that's connected to ground level by a dedicated elevator. How much did the remodeling cost? "Oh, nothing," Poonawalla replies before revealing the figure: about $1 million.
While his family fortune stands at about $13 billion, that kind of spending—to say nothing of indulgences that include a collection of 35 rare cars (one of them a Mercedes converted into a replica Batmobile) and flying in Michelin-starred chefs to cater dinners with his glamorous wife, Natasha—might seem extravagant for someone in his business. Making basic vaccines, particularly for emerging markets, is such a low-margin proposition that manufacturers in the developed world largely abandoned it decades ago. But there's a case to be made that Poonawalla's immoderate ways put him in a better position than almost anyone to help get the world out of its present crisis. Since becoming CEO in 2011, he's habitually ignored projections for sluggish vaccine demand. Instead, buoyed by his family's money and a history of long-shot bets that went the Poonawallas' way, he's steadily increased Serum's production footprint, building manufacturing lines that doubled its capacity and then doubled it again.
The results are visible from the cockpit of Poonawalla's office. Just across a patch of tarmac—he uses it to land his helicopter—are two factory buildings and a giant concrete and-glass warehouse, a brand-new campus that cost about $700 million to construct. When Serum began planning it a little less than four years ago, the coronavirus pandemic was merely an epidemiologist's bad dream. Now the facilities are starting to be put into commission, boosting annual capacity to about 2 billion doses. That will put Serum far ahead of the second-largest vaccine producer, Sanofi SA, which turns out a bit more than half that volume, largely from Indian factories.
Serum already has a deal to produce a billion doses of ChAdOx1 CoV-19, the vaccine being developed by the University of Oxford and AstraZeneca Plc, which could win approval from U.S. and European regulators as soon as this autumn. But Poonawalla argues that whichever of the more than 100 vaccine candidates in development ends up being effective, Serum will have to be part of any global-scale manufacturing plan, and not just because of the size of its factories. The only shareholder Poonawalla has to answer to is his 79-year-old father, Cyrus—one of India's best-known bon vivants in his day and the man he credits for his own liberal attitudes toward money. That family ethos is what created Serum's massive capacity, and, in Poonawalla's view, it allows the company to move faster and take bigger risks manufacturing in the pandemic than any publicly listed pharmaceutical giant. After all, he can afford it. Have you seen the plane?
"People today are really puzzled why we are the only ones who can make Covid-19 at this scale, and that's because I had the vision, and we put in all the money, to just build," he says, with typical humility and restraint. "I don't see a choice. They're going to have to come here."
The Poonawallas trace their lineage to a migrant who, sometime in the mid-19th century, came from western India to Pune, about 90 miles from what was then Bombay. The migrant promptly set himself up as a "billiard marker" at the local British officers' club, keeping score and refreshing drinks. He parlayed his connections with the colonial military into a successful construction business and wound up owning so much land that people started calling him Poonawalla, which more or less means "the guy in Pune."
But his descendants had large families, which divided inheritances. By the time what was left of the fortune made it to Soli, Adar's grandfather, all he got was a house and 40 acres of undeveloped land. Soli used that spread to create the Poonawalla Stud Farms, which would eventually become the country's most successful breeder of racehorses. But the sport of kings had an uncertain future in newly independent, officially socialist India, and as he came of age, Soli's son Cyrus figured it would be wise to diversify into a business with more mass-market potential.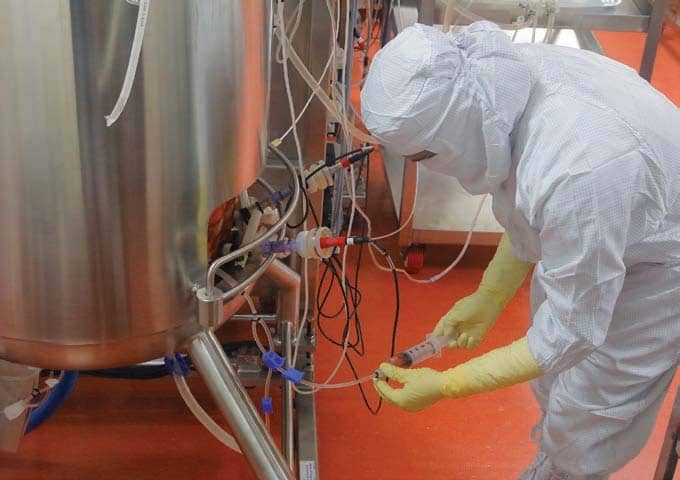 Casting around for ideas, Cyrus realized the Poonawallas had ample raw material for two lifesaving products that Indians desperately needed. Anti-venom for snake bites and tetanus antitoxin, which neutralizes tetanus in the bloodstream, are produced by injecting horses with small quantities of venom or bacteria, respectively. When the horses develop antibodies, their serum—the fluid part of blood—can be harvested and refined into treatments. The Poonawallas had been selling retired racehorses to a government institute in Mumbai for that purpose, but Cyrus decided he could do it more profitably himself. The Serum Institute of India Pvt. Ltd., which he founded in 1966, was soon working on vaccines, too, including one for tetanus.
You can read up to 3 premium stories before you subscribe to Magzter GOLD
Log in, if you are already a subscriber
Get unlimited access to thousands of curated premium stories, newspapers and 5,000+ magazines
READ THE ENTIRE ISSUE
August 17 - 24, 2020