THE ESSENTIAL WORKERS' REVOLT
Bloomberg Businessweek|May 04, 2020
In 1902 thousands of coal miners showed Americans that crucial work was often low-paid and dangerous, helping forge a new kind of social contract. Could it happen again today?
In the weeks since the coronavirus pandemic took hold in America, the country has come to redefine essential work and to appreciate that essential often means vulnerable. We've watched the people who pack online orders, stock grocery stores, and deliver takeout assume unprecedented risk, often for low pay in unsafe working conditions. Some who've protested have been silenced; some who've carried on have been infected.
We've also seen evidence, though, that in a collective (and profit-threatening) emergency, the big companies that employ essential workers will, under duress, raise wages and offer paid sick leave. The government will find the money to give many families at least $1,200, no application necessary. And at seven every night, we cheer.
But will the country remember its newly essential workers once the social and economic shock wears off? That hopeful and haunting question will be on many people's minds leading up to the presidential election in November, and in the months after. Covid capitalism could see the country extend the privileges of the wealthy, of monopolistic corporations, of the insured, of anyone who's had the luxury of keeping their jobs while working from home. Or it could see the country finally rewrite its increasingly one-sided social contract.
Reckonings like this tend to come every couple of decades— expected by some, denied by others. On occasion, American capitalism is reformed; rarely does it stay that way. The Great Depression brought on Franklin Delano Roosevelt's New Deal, which eventually helped the country return to prosperity, but not for all, which in turn prompted the Great Society reforms of Lyndon Johnson. Before either of those movements, at the start of the 20th century, came Theodore Roosevelt's Square Deal.
The progressive moment announced itself in 1902 with a monthslong coal strike that revealed miners to be the essential and undervalued workers of their time. Americans had known, in an abstract way, that the advances and luxuries of the industrial age depended on the willingness of a few hundred thousand men to hazard dangerous conditions and high mortality rates for low pay. But then, as now, it took a crisis to crystallize in people's minds that the country needed an economy that worked for everyone.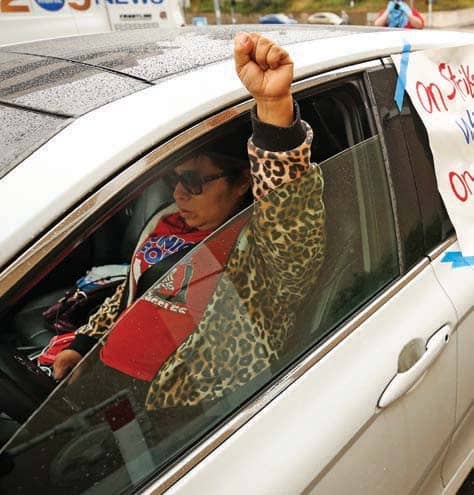 By 1900, America's restless ambitions were being mechanized and manufactured. With automobiles coming onto the streets, and electric lights and telephones being installed in homes, the standard of living was improving. There were more roads and rail lines, more buildings, bigger corporations, bigger cities. But many people also felt confused and uprooted, surrounded by the unfamiliar.
Almost half a million immigrants arrived in 1901, only to find themselves crowded into unhealthy tenements and some of the most difficult and unreliable jobs. The backlash against Reconstruction in the South—and pervasive racism throughout the country—meant many African Americans were struggling to rise out of poverty. Women could work on the production lines and in the sweatshops, but they earned considerably less than men, and few could vote. When Roosevelt came to power in 1901 after the assassination of William McKinley by a former factory worker, the possibility of social unrest seemed close. "The storm is on us," said Henry Adams, a historian and friend of the new president.
The tempest threatened to begin in the anthracite coal mines of northeastern Pennsylvania. For decades the region's workers had been doing some of the country's most dangerous jobs. They knew all the ways they could die. Mines could collapse, rocks could fall, water could rise. The dust and damp and explosive powder could turn their lungs black. They knew the whistle that signaled for work to begin, and the one that signaled someone had met his end. In 1901 the warning whistle blew three or four times a day in the 346 Pennsylvania mines that held almost all of the nation's hard coal. Twelve hundred men were injured that year, and an additional 500 died. The bodies were claimed by families who might not have set aside money to bury them, and only some employers would help. If a miner died alone and friendless, his corpse was donated to a medical school and dissected.
America's industrialization depended on that coal. Anthracite made possible stronger grades of iron and steel, which made stronger rails, which allowed for heavier locomotives, which made interstate trade on the transcontinental railroads possible. It generated steam for those locomotives and for manufacturing glass, textiles, ceramics, and chemicals. It warmed the homes, offices, and schools of a distant America, urban and modern.
The coal companies depleted the easily reached deposits in the years after the Civil War, which meant they had to spend more to extract what remained. Independent operators eventually sold out to bigger companies, which were backed by the railroads, which had financial supporters of their own. By 1874 most of the coal land in northeastern Pennsylvania was controlled by the railroads. And by 1900 most of the railroads were controlled by John Pierpont Morgan. Morgan wasn't the richest person in the U.S., but through his companies and connections he influenced more money than anyone else in the country, maybe the world. If anything important was happening on Wall Street, Morgan was assumed to be behind it.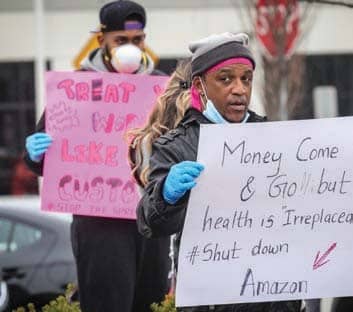 You can read up to 3 premium stories before you subscribe to Magzter GOLD
Log in, if you are already a subscriber
Get unlimited access to thousands of curated premium stories and 5,000+ magazines
READ THE ENTIRE ISSUE
May 04, 2020