SHUTUP AND WORK
Bloomberg Businessweek
|
August 31, 2020
Employees say the biggest names in U.S. business have banned them from alerting others to Covid-19 outbreaks. That's going to get people killed
Lindsay Ruck was just starting her Father's Day brunch shift at the Cheesecake Factory in Chandler, Ariz., when her boss told her a co-worker had Covid-19. In between making bloody marys, Ruck shared the news with several of her colleagues, who'd been worrying about such a moment since the restaurant reopened the month before. At the end of Ruck's shift, when she went to the back office to count her cash, her boss and another supervisor were waiting.
Her boss, the general manager, told her she wasn't allowed to mention the coronavirus case to anyone, including fellow staff. The company was informing only the people who'd worked during the sick employee's last shift, and, per Cheesecake's higher-ups, even the information that any worker had tested positive was deemed private, Ruck recalls. Realizing she could be among those kept in the dark about the next sick colleague, she filed a complaint with the National Labor Relations Board and took a couple of weeks off while awaiting the results of a Covid test and weighing whether to keep working there. After getting a negative test result, she returned to the restaurant, in need of the paycheck.
"I don't know what kind of risk I'm putting on my family," says Ruck, who has young kids, plus an elderly mom nearby. She's worked for the Cheesecake Factory for about 13 years but says it suddenly feels a lot tougher to trust that the company, which promises its staff"unlimited smiles," will keep her safe.
Cheesecake Factory Inc. said in a statement that it was "balancing its obligation to protect private and confidential health information" while allowing discussion of Covid issues. A Cheesecake lawyer asked Ruck to withdraw her NLRB complaint in exchange for the company posting a notice at her restaurant affirming that employees have the right to discuss health and safety issues, she says. She agreed after learning that the labor board can't levy punitive damages. "It doesn't feel like it has a lot of teeth," Ruck says. "I'm not convinced it will ultimately change their behavior, or any other company's."
In the past few months, U.S. businesses have been on a silencing spree. Hundreds of U.S. employers across a wide range of industries have told workers not to share information about Covid-19 cases or even raise concerns about the virus, or have retaliated against workers for doing those things, according to workplace complaints filed with the NLRB and the Occupational Safety and Health Administration (OSHA).
Workers at Amazon.com, Cargill, McDonald's, and Target say they were told to keep Covid cases quiet. The same sort of gagging has been alleged in OSHA complaints against Smithfield Foods, Urban Outfitters, and General Electric. In an email viewed by Bloomberg Businessweek, Delta Air Lines told its 25,000 flight attendants to "please refrain from notifying other crew members on your own" about any Covid symptoms or diagnoses. At Recreational Equipment Inc., an employee texted colleagues to say he'd tested positive and that "I was told not to tell anybody" and "to not post or say anything on social media."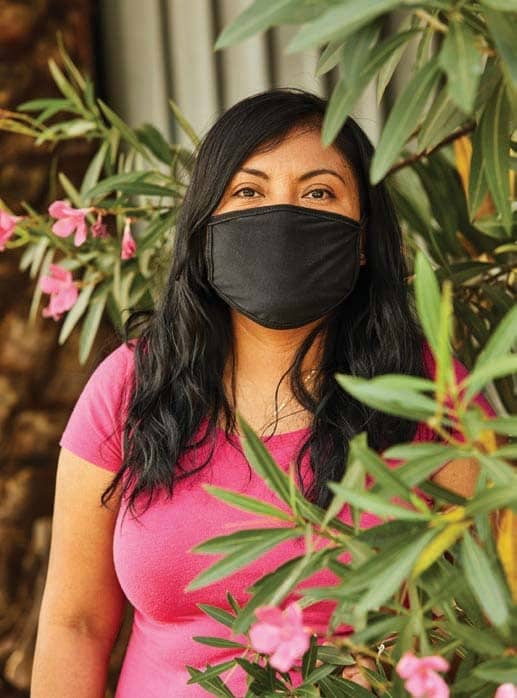 Amazon, McDonald's, and Target dispute the allegations. REI says it doesn't prohibit employees from, or punish them for, raising concerns or discussing their own health. General Electric Co. says it hasn't threatened employees for discussing Covid-related concerns, and Delta says it hasn't punished staff for sharing diagnoses. Smithfield Foods Inc. says its policy "is the opposite of the allegations in the complaint." Urban Outfitters Inc. says it encourages employees to report concerns and that OSHA has found no wrongdoing on its part. Cargill Inc. says it considers health information private.
One complaint says trailer manufacturer Great Dane LP set as its policy "Don't ask, don't tell." According to another complaint, plastics company Jeans Extrusions Inc. told workers not to discuss infections, because "they cannot afford to quarantine us all." According to another, beverage store LiqGo told employees anyone who revealed they had Covid-19 would be fired. Jeans Extrusions says the complaint was untrue. "We are very, very friendly, family-oriented," says plant manager Vince Lewandowski, "not slave drivers at all." Great Dane and LiqGo didn't respond to requests for comment.
Teachers say they're getting gag orders, too. At the end of July, as Florida prepared to resume in-person classroom teaching, the school district in Jacksonville's home county of Duval emailed a warning to employees. Any social media posting that would "reflect badly" on the district's reputation "may lead to disciplinary actions," according to the email, later viewed by Businessweek. The school district says the email wasn't meant to prevent employees from expressing views on reopening.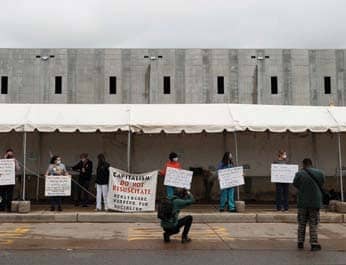 You can read up to 3 premium stories before you subscribe to Magzter GOLD
Log in, if you are already a subscriber
Get unlimited access to thousands of curated premium stories, newspapers and 5,000+ magazines
READ THE ENTIRE ISSUE
August 31, 2020