Please Wash Your Hands With Germs
Bloomberg Businessweek
|
April 29, 2019
The world's best-known antibacterial labels are pouring millions into probacterial health and beauty startups. Next up, bugs to treat everything from acne to cancer.
It was a snowy week in February 2009 when David Whitlock packed up his three-bedroom apartment near Cambridge, Mass., and moved into his van. Then 54 years old, the inventor had spent all his money, almost half a million dollars, on worldwide patent filings for a newfound obsession: a type of bacteria, culled from soil samples, that he theorized would improve skin disorders, hypertension, and other health problems. "It was the most important thing I could work on," Whitlock says. "But I knew I needed patents, otherwise I wouldn't be able to get anyone interested."
To make his white Dodge Grand Caravan habitable, Whitlock sawed down his queen-size bed frame and squeezed it in. He donated or abandoned most of his furniture, storing his lab equipment in a barn owned by his business partner, Walter "Hilly" Thompson. Then Whitlock drove to his former employer, cement company Titan America LLC, where he still had an office and did some consulting. Without asking permission, he pulled into the parking lot and made it home for the next four and a half years. "I found that if I stayed fully dressed and got inside two sleeping bags, I could tolerate it," he says of the coldest winter nights.
Every so often, he would coat himself in a concoction made with his homegrown bacteria, a ritual he'd begun years earlier in the belief it would improve his overall health and all but eliminate the need to bathe or use soap. Then he'd spend the day in his office, tirelessly researching microbes. "A lot of people gave me shit for living in my car," Whitlock says. "But it was like nothing, trivial." His real problem was finding investors, a challenge exacerbated by his autism spectrum disorder. To get his message out, he relied mainly on Thompson. Most everyone dismissed the duo's idea as nuts.
Today things look very different. Whitlock lives in an apartment, and his startup, AOBiome Therapeutics Inc., has raised almost $100 million. The company is seeking to become the first to get Food and Drug Administration approval for pharmaceutical-grade topical live bacteria, with six clinical trials underway to treat acne, eczema, rosacea, hay fever, hypertension, and migraines.
AOBiome's cosmetics branch, Mother Dirt, already counts tens of thousands of customers for its products, including the spray Whitlock developed from his bacterial elixir; they're sold online, at natural beauty and food retailers, at Whole Foods Market stores in the U.K., and, starting in June, in the U.S. Several of Whitlock's early investors are so enthusiastic about AOBiome that they've adopted his hygiene habits. "I haven't used soap or shampoo or antiperspirant or deodorant or toothpaste or mouthwash in five or six years," says entrepreneur and venture capitalist Lenny Barshack.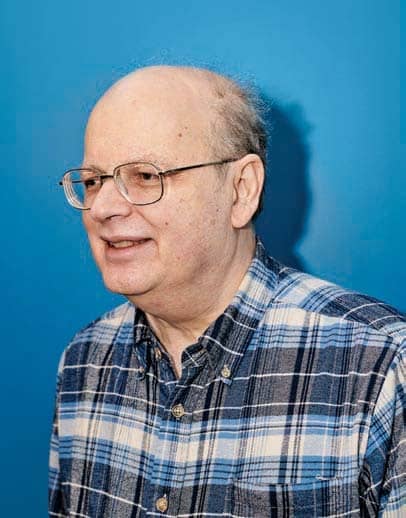 The company's message fits well with a growing body of research into the human microbiome showing that some bacteria are not only good but also vital. Microbial imbalances play a role in many conditions, including allergies, autism, cancer, depression, irritable bowel syndrome, and obesity. Also, probiotics and prebiotics—which refer, respectively, to beneficial live microbes and the ingredients that promote their growth— are a new frontier in health and beauty.
From 2015 to 2016, equity funding for companies invested in the so-called microbiome jumped from $173 million to $728 million, according to CB Insights, a company that tracks the tech market. Last year the figure rose to $939 million. The global market for probiotic supplements reached $5 billion in 2017, according to the International Probiotics Association, making it the fastest-growing supplement category in the world.
Even corporations that built brands dedicated to killing bacteria are investing in microbiome research and startups, sometimes on the sly. In 2016 the Clorox Co., maker of microbe-annihilating Clorox Bleach, acquired Renew Life Formulas Inc., which sells prebiotic and probiotic supplements. This January, Unilever Ventures Ltd., the conglomerate's investment arm, took a minority stake in Gallinée, a tiny London-based startup whose slogan is "Happy skin needs happy bacteria." The German chemicals giant BASF is 3D-printing artificial skin and embedding it with bacteria to develop treatments for aging, pigment disorders, and pollution exposure. And last October, AOBiome licensed Whitlock's bacteria spray to MBX LLC, which trademark and company documents reveal to be a shell company owned by S.C. Johnson & Son Inc., maker of Windex, Drano, and Raid.
The term "microbiome" is widely traced to a 2001 Scientist magazine article that deployed it "to signify the ecological community of commensal, symbiotic, and pathogenic microorganisms that literally share our body space." That group includes fungi, viruses, and bacteria, some of which help produce vitamins, hormones, and other chemicals vital to our immune system, metabolism, mood, and much more. In the typical person, these microorganisms account for about 2 pounds and roughly as many cells as the ones containing human DNA.
In recent decades our microbiomes have been altered by poor dietary habits; overuse of disinfectants, antibiotics, and other germ fighters; dwindling contact with vital environmental microbes, including those carried by wildlife and livestock; and the rise in cesarean section births, which don't immerse babies in the valuable bacteria found in the birth canal. According to one 2015 study, Americans' microbiomes are about half as diverse as those of the Yanomami, an isolated Amazonian tribe. A series of studies begun in 1998 examined the relationship between bacteria and disease incidence in the Finnish-Russian border region of Karelia, where people share similar genetics. On the richer, cleaner Finnish side, people were as many as 13 times likelier to suffer from inflammatory disorders as on the Russian side, where the majority live in rural homes, keep animals, and tend their own gardens.
These and many more studies have some scientists fearing that people, especially in the West, are cleaning themselves sick. The trick for companies hoping to cash in on the countervailing trend will be to figure out which microbes help restore human health. It won't be easy. "Most of the species in our body don't have names. They've not been cultured," says Robert Dunn, a professor of applied ecology at North Carolina State University, whose most recent book, Never Home Alone, details the relationship between nature and health. "Nobody has studied them in any real detail."
Whitlock's passion for microbes began around 2000. "No one was talking about this stuff back then," he says, sitting in a conference room at AOBiome's headquarters in Cambridge. At 64, he's bald on top, with wispy gray hair around his ears. His daily uniform consists of large wire-rimmed glasses, well-worn jeans, hiking boots, and a flannel shirt. For the record, he has no discernible odor.
You can read up to 3 premium stories before you subscribe to Magzter GOLD
Log in, if you are already a subscriber
Get unlimited access to thousands of curated premium stories, newspapers and 5,000+ magazines
READ THE ENTIRE ISSUE
April 29, 2019