One Country, One System
Bloomberg Businessweek|June 08, 2020
HONG KONG WAS S UPP OSED TO GOVERN ITSELF. SO MUCH FOR THAT
One afternoon in early April, with the novel coronavirus racing around the world and China still more than a month away from imposing sweeping new security legislation on Hong Kong, Winnie Yu climbed into the cab of a battered white moving truck in Mong Kok, a working-class neighborhood in Kowloon. Wearing a khaki jacket over black pants and running shoes, she grabbed a seat crammed behind a rack that held a ladder, a toolbox, and several umbrellas. A 32-year-old nurse and labor activist, Yu was overseeing the relocation of the Hospital Authority Employees Alliance, a new union of 20,000 medical workers, and I got in next to her for the ride. As the truck sped through one of the densest parts of one of the densest cities on Earth, it passed dilapidated apartment blocks, sidewalk fruit vendors, fluorescent-lit noodle shops, luxury watch stores, and HSBC branches. When it came to a stop beside a tower named, optimistically, Perfect Commercial Building, Yu and two friends jumped down and started unloading secondhand office furniture, maneuvering it into the tiny elevator.
Yu, who lives in a 300-square-foot apartment with her husband and three cats, founded the union during last year's protests, one of a number of civil society groups that popped up, mushroomlike, after the pro-Beijing government that rules Hong Kong tried to pass a bill that would allow extradition to China. At the time she didn't have many long-term plans for the organization. It seemed ambitious enough to give her fellow doctors and nurses a platform for opposing the extradition bill and for urging the city's chief executive, Carrie Lam, to yield to calls for greater freedoms. But the arrival of Covid-19 put Yu in the middle of another once-ina-lifetime event, and she helped organize a strike by healthcare workers to demand the closure of the border. Now she was moving the union into permanent offices—and preparing for a long fight against Hong Kong's government and its mainland backers. "We're not just going to do the strike and that's all," Yu told me. "The extradition bill was just the triggering point for all of the issues over the years, a triggering point for all of the anger."
In the weeks since, the rage felt by much of Hong Kong has only intensified. In late May, with the U.S. and other Western powers distracted by the pandemic, President Xi Jinping's government announced planned legislation to prevent "separatism, subversion of state power, or organizing or carrying out terrorist activities" in the territory—terms that will be defined, of course, by the Communist Party. The measure, which was quickly passed by China's rubber-stamp parliament, followed a series of gradual but consistent moves to stamp out opposition in Hong Kong. While full details haven't been released, it will likely allow China's ferocious internal security agencies to operate openly in the city for the first time. It may also undermine the ability of Hong Kong's judges, who preside over a court system treasured by local and foreign companies, to act independently of Beijing.
The reaction has been furious. Pro-democracy leader Joshua Wong called the plans "the final nail in the coffin for Hong Kong's autonomy" and the de facto end of "one country, two systems," the compromise arrangement that's supposed to prevail until 2047. After heeding official instructions to stay indoors while the virus was spreading, activists have returned to the streets, met by police firing tear gas. Business groups have warned China that limiting Hong Kong's freedoms could destroy its appeal as a financial hub. And in Washington, President Trump has said he will move to revoke the city's special trading status, opening the door to options that could devastate its economy.
Xi's move marks the end of a brief respite during which Hong Kong felt, improbably enough, like one of the most stable places in the world. After protesters prodded Lam to restrict inbound travel, the city's response to Covid-19 was exemplary, with aggressive testing, contact tracing, and isolation of suspected cases keeping its total infections at little more than 1,000. (Singapore, the slightly smaller archrival to which Hong Kong is often compared, has more than 30 times the number of confirmed cases.) Just four people have died. Restaurants and stores never closed, and by late May most workplaces were back to normal—only to send new warnings to staff that, given transportation disruptions and the risk of being tear-gassed, it might be better not to come in.
The obituary of Hong Kong's status as a global city has been written before, not least when the U.K. agreed in the 1980s to cede it to a Chinese government that could hardly have been more at odds with capitalist values. It emerged from the handover stronger, as it did after the Umbrella Movement unrest of 2014, which disrupted a large swath of the financial district for months. But there's a strong case to be made that something more final is underway this time. Many of Hong Kong's citizens, already ground down by extreme inequality and one of the world's highest costs of living, fear the battle has been decided.
"Most of us think that 'one country, two systems' is dead," Yu said, taking a break in a cafe near her union's new office. "Young people can't see a future in Hong Kong."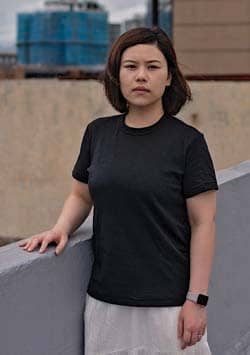 You can read up to 3 premium stories before you subscribe to Magzter GOLD
Log in, if you are already a subscriber
Get unlimited access to thousands of curated premium stories and 5,000+ magazines
READ THE ENTIRE ISSUE
June 08, 2020