ONE MAN'S COUP ATTEMPT IS ANOTHER'S YOUTHFUL INDISCRETION
Bloomberg Businessweek|March 23, 2020
Nayib Bukele's reforms have impressed the U.S. and international investors. Opponents say El Salvador's president is a dictator in the making
Ethan Bronner and Michael McDonald
In early February, soldiers and police in riot gear barged into the legislature in San Salvador. Lawmakers sat in shock, and the new president, who brought the troops in, warned them, "I think it's clear who has control of the situation." Even veteran observers of Central America were confused. What was happening?
Until then, El Salvador's President Nayib Bukele had been hailed by the Trump administration and U.S. investors as one of the most promising young leaders in the developing world. He is 38 and, until now anyway, seemed savvy, gutsy, and impatient for reform. Bukele said Salvadorans were fleeing to the U.S. because previous governments had failed them. Don't send more aid, he implored America. Invest in our country so we can create jobs and bring our people home.
Bukele seemed to know just what to do to make American officials sit up. He named a youthful cabinet, half of them women. He got China to promise to build sewers and roads to the country's undeveloped black-sand Pacific coast for a tourist destination he's already designated Surf City. Before his debut speech at the United Nations in September, delivered tieless, he posted a selfie to Twitter from the podium. And he was getting quick results. Homicides, a toxic challenge in the gang-infested country, were down 60% from when he took office in June; emigration had dropped by half. The U.S. State Department reduced its risk assessment, putting El Salvador on a par with Mexico.
Then came Sunday, Feb. 9. While much of the country was watching the Oscars, El Salvador's legislative assembly was surrounded by tens of thousands of Bukele supporters and security forces, including snipers on the roof. The president said that lawmakers had been slow-walking approval of a $109 million loan to beef up security services. (Bukele's security budget, the largest in the country's history, had already been passed; this was a supplemental request.) It had been more than three months, and, by his calculation, every day meant more deaths on the streets. He demanded a legislative session for that Sunday; the lawmakers said they'd meet on their schedule, not his. He mobilized the military and police, sending troops to knock on legislators' doors. After entering the assembly and praying for three minutes, he left and took the troops with him. God, he said, had urged him to be patient.
Human rights groups, opposition leaders, major newspapers, and governments, some of whom had welcomed Bukele's election, condemned his move as an assault on democratic norms. U.S. Ambassador Ronald Johnson, who'd thrown his weight behind the new president, posting photos of their families vacationing together, tweeted disapproval.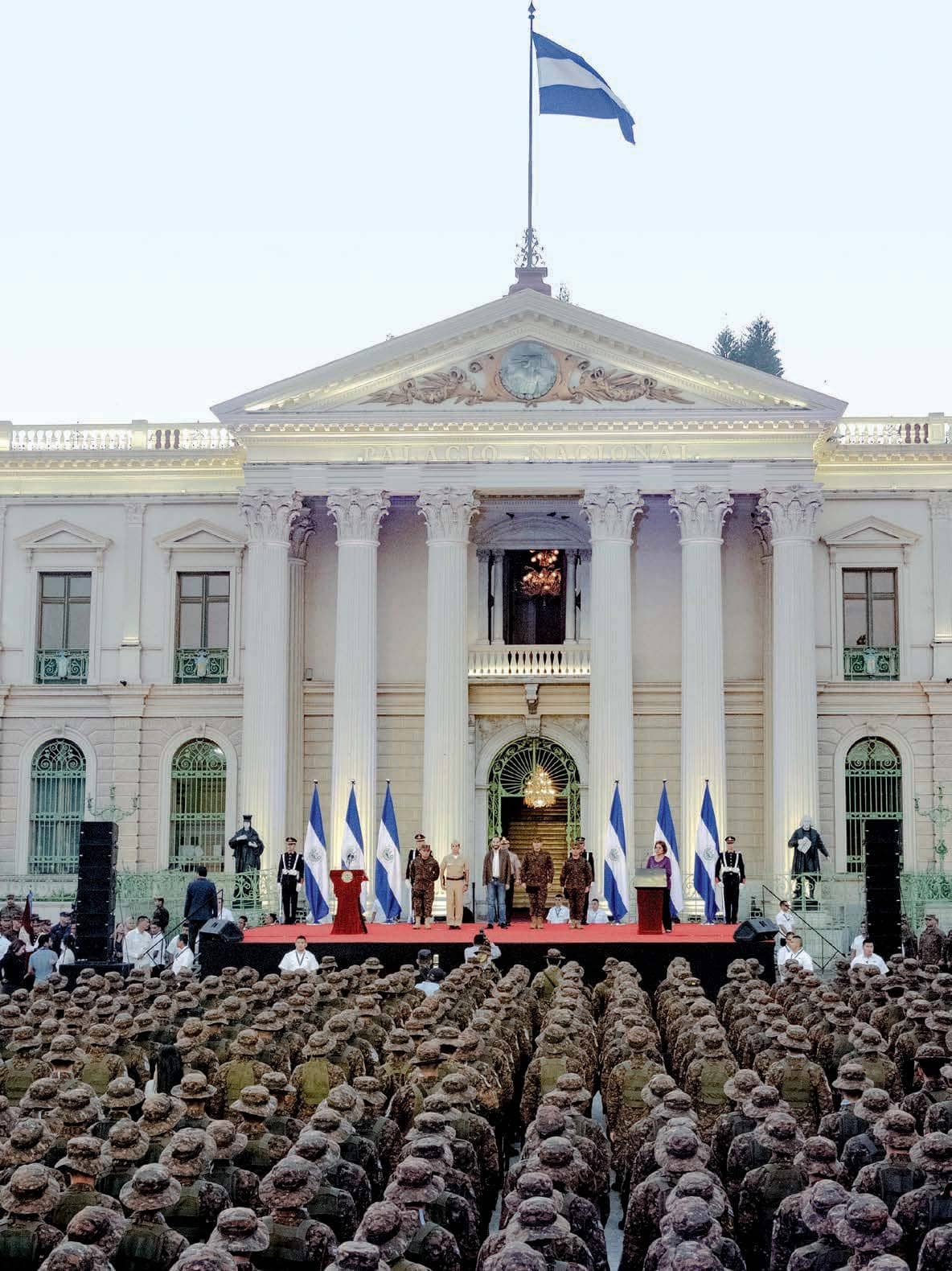 After the military intrusion, two lawmakers went to the Supreme Court, which told Bukele to back offwhile it examines the case. He agreed, but he's kept up a steady stream of speeches, op-eds, and tweets justifying his move against the "corrupt" and "crooked" congress he hopes to replace in elections in February 2021. (The party he founded, Nuevas Ideas, has no representation in the 84-member legislature, though it has a handful of sympathizers.) Earlier this month, in keeping with his penchant for big gestures, Bukele imposed the western hemisphere's first ban of foreigners entering the country and ordered a 30-day quarantine on locals returning from abroad to curb the spread of coronavirus despite there being no confirmed cases.
You can read upto 3 premium stories before you subscribe to Magzter GOLD
Log-in, if you are already a subscriber
Get unlimited access to thousands of curated premium stories and 5,000+ magazines
READ THE ENTIRE ISSUE
March 23, 2020