MARICOPA COUNTY, ARIZONA: How the Republicans Are Losing Suburbia
Bloomberg Businessweek
|
September 07 - 14, 2020
This bellwether is pointing away from the GOP
When Sean Bowie first ran for an Arizona state Senate seat in 2016, his odds didn't look great. The 32-year-old Democrat was running in a suburban Phoenix district that was entirely red: The two state House members and one senator representing the 18th legislative district, in the East Valley suburbs where Bowie grew up, were all Republicans. No Democrat had ever been elected to the state Senate from the district.
Bowie, who worked in the provost's office at Arizona State University, had an inkling that things were changing. Many of the district's voters were high-income professionals: professors and scientists at the university, and engineers and executives at Intel Corp. or Honeywell International Inc., the largest employers. An influx of tech workers was arriving at PayPal Inc., which anchors the thriving tech community in Bowie's hometown of Chandler. A growing number of residents, too, were non-White, especially Asian. While the 18th district had voted Republican for as long as anyone could remember, Bowie sensed his neighbors weren't entirely comfortable with the party's drift toward extremism or its new presidential nominee, Donald Trump.
He decided to bet his campaign on it. Powered by Kit Kat bars, Bowie spent long months knocking on the doors of about 15,000 of his neighbors. He didn't focus on fellow Democrats. Instead, he spent the bulk of his energy trying to persuade longtime Republicans and independents to break with tradition and vote for him. "Nobody gave me a chance to win," he says. "But I'd grown up here, knocked on a lot of doors for a lot of other candidates over the years, and I knew things were shifting. I'd talk to people at the door who'd just come home from a day of golfing, people who were normally Republicans, and you could just see they were having doubts about who to support."
Bowie got some unexpected help. Just as establishment Republicans like Jeb Bush and Marco Rubio were getting steamrolled by Trump in the presidential primary, the incumbent Republican senator whom Bowie was challenging lost his primary to a right-wing upstart. It was one of countless ways in which Trump's fiery, anti-immigrant rhetoric was already reshaping the national climate and affecting races up and down the ballot.
On Election Day, Trump's upset victory over Hillary Clinton was the big story. But Bowie also prevailed, narrowly beating his Republican opponent. At the time, everyone thought Trump's election was a harbinger of where U.S. politics was headed, his hard-right nationalism having captured the GOP and vanquished a wheezing, broken-down Democratic Party. Today, however, it's become clear that the forces that propelled Bowie's victory in suburban Phoenix are the ones reshaping U.S. politics—in Arizona and across the country.
Nowhere is this transformation more apparent than in Maricopa County and its inner-ring suburbs around Phoenix that include Bowie's district. Maricopa is one of the largest counties in the U.S. by both area and population: With 4.5 million residents, it's more populous than 23 states. That gives it outsize political importance, because whoever wins the county usually wins the state. And because Arizona has emerged as a crucial battleground, it's no exaggeration to say that control of the White House and U.S. Senate could both end up hinging on Maricopa County.
For anyone hoping to understand American politics in the Trump era, its significance goes even further. Maricopa is one of the most heavily suburban counties in the country, growing and diversifying at a more rapid clip than any almost anywhere else. The trends in Maricopa are being replicated in suburbs across the country, particularly in fast-growing, traditionally Republican metro areas such as Atlanta, Dallas, Denver, and Houston. In 2016, Trump won them narrowly. In 2018, Democrats made huge inroads, taking over the House of Representatives on the strength of suburban voters who ousted GOP incumbents. Now, in 2020, these suburbs have emerged as the new frontier of U.S. politics.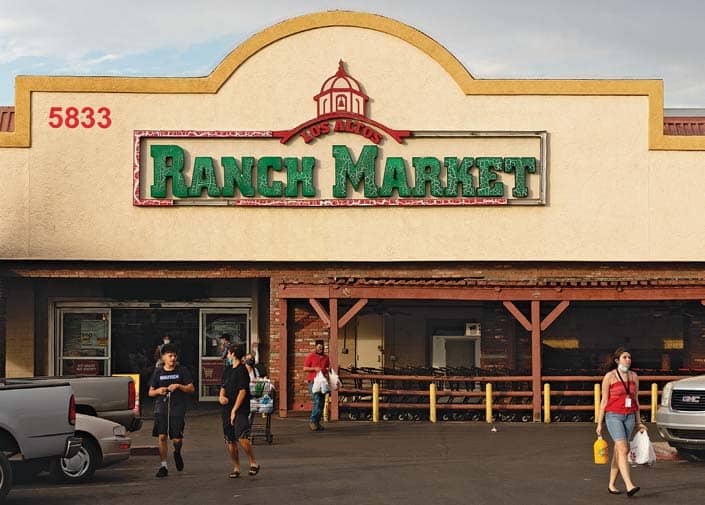 Four years ago, Trump carried Maricopa by 3 percentage points, and with it the state. This wasn't surprising: Every Republican presidential candidate since 1948 has won the county. For years it was synonymous with its notorious anti-immigrant sheriff, Joe Arpaio, who detained migrants in an outdoor jail he called Tent City and eagerly endorsed Trump.
In hindsight, though, Trump's victory, rather than pointing to the future, now looks like the last vestige of an era that may have already passed. Four years after Bowie won his Senate seat, the 18th district's entire state-level delegation has morphed from red to blue. A similar change has swept through suburban districts all around Phoenix, as the moderate Republicans who once governed have become an endangered species. In 2016, Bowie won his race by 3 percentage points; in 2018, running against the same opponent, his margin grew to 14 points. This year he's facing a new Republican challenger who's posted slogans and videos on Twitter and Facebook touting QAnon, the lunatic conspiracy theory that claims Democrats are secretly harboring a satanic cult of pedophiles and cannibals.
Across Maricopa County, the story of the past four years is much the same. Fueled by rapid population growth and shifting demographics, suburban politics is changing. Twenty years ago, Whites made up two-thirds of the county's population; today they're closer to half. Hispanics have grown from being a quarter of Maricopa residents to almost one-third, while the Asian and American Indian population has almost doubled, to 8.5%. "Racism comes up a lot when I ask people to identify the biggest problems in the country," says Sarah Longwell, a Republican strategist who studies suburban voters. Bowie says the starkest change has occurred among the White professionals he encounters—the uneasy golfers—who feel increasingly alienated from the GOP. "They're just not fans of the Trump-style politics," he says. "That's shined through in the past couple of elections."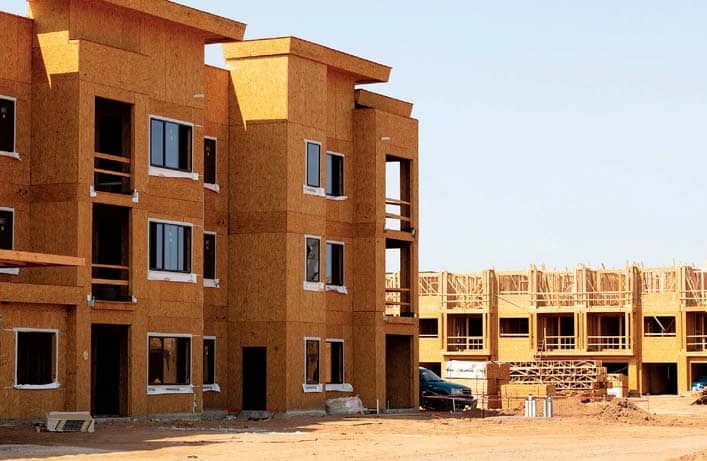 Recognizing how critical these suburban voters are to his reelection hopes, President Trump has launched an effort to unsettle them by stoking fears that an influx of racial minorities—led, he claims, by a Black Democrat, Senator Cory Booker of New Jersey—will bring violent crime and falling property values to their neighborhoods. "The 'suburban housewife' will be voting for me," Trump tweeted on Aug. 12. "They want safety & are thrilled that I ended the long running program where low income housing would invade their neighborhood. Biden would reinstall it, in a bigger form, with Corey [sic] Booker in charge!"
You can read up to 3 premium stories before you subscribe to Magzter GOLD
Log in, if you are already a subscriber
Get unlimited access to thousands of curated premium stories, newspapers and 5,000+ magazines
READ THE ENTIRE ISSUE
September 07 - 14, 2020