Life Is Good For A Pipeline Billionaire. Most Of The Time
Bloomberg Businessweek
|
April 1, 2019 - Double Issue
How Kelcy Warren went from cool oilman to face of big, bad energy.
"I'm going to be a little boastful here," says Kelcy Warren. "Nobody has built more pipelines in the last 15 years than Energy Transfer. Many of these pipelines are game changers for the nation, and we're very proud of them." Warren, chairman and chief executive officer of Dallas-based pipeline operator Energy Transfer LP, is on the witness stand in a courtroom in Delaware. Few people would dispute his assertion about the disruptive nature of his business. His company is best known for its Dakota Access Pipeline, a $3.8 billion project that in 2016 became a subject of global interest and, in some cases, outrage. "It kind of, unfortunately, got a little fame to it," he concedes when questioned about Energy Transfer's signature undertaking.
In court on this day in February 2018, Warren is on the defensive, testifying in a civil suit filed by some unhappy investors. These shareholders allege that they were denied the opportunity in 2016 to take advantage of a private offering of $1 billion in new shares—shares that, unlike the usual ones, guarantee cash distributions to holders even in a downturn. Warren, who's worth $4.8 billion according to the Bloomberg Billionaires Index, helped himself to more than half of these special securities.
Tall and ruddy-faced, with a crown of snowy hair, Warren is wearing a charcoal suit, a white shirt, a blue-and-white-striped tie, and stylish black leather sneakers. He speaks in soft tones, creasing his brow and pursing his lips as he mulls questions from attorneys. He slips back and forth between corporatese and folksy witticisms, talking one minute about tax complexities and the next about how he might "jack-slap" his chief financial officer for giving him unsound advice.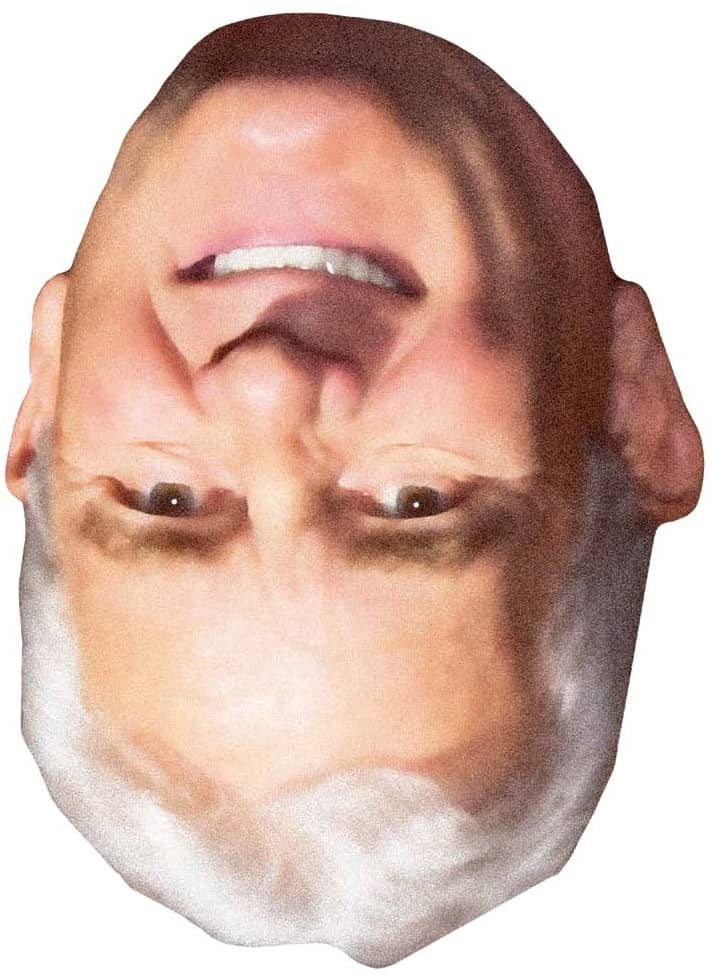 Warren's overriding theme is that the private share offering, however exclusive, was the proper thing for Energy Transfer to do. "I'll tell you—everybody talks like this was a bad deal," he says, sounding bruised that anyone would think that. What his detractors don't understand, he says, is that Energy Transfer needed to do the transaction to stave off disaster for all shareholders. Oil prices were tumbling. A $38 billion merger with a rival, Williams Co., was coming apart. Meanwhile, the billions Energy Transfer had sunk into Dakota Access were put at risk when the Obama administration intervened in September 2016, withholding a permit that the company needed to finish the project. "The federal government shut us down," Warren says. "Had that not been overturned, we would have been screwed. I mean, in a big way."
As relaxed as he seems on the witness stand, Warren looks relieved when he steps down. He exits the courthouse, climbs into a black SUV, and he's gone. The judge in the case will later agree that the privately issued shares were designed to enrich Energy Transfer's insiders, but he'll rule that the offering should not be rescinded.
Warren also escaped disaster in North Dakota. Four days after taking office, President Donald Trump, a former Energy Transfer shareholder, issued an executive order freeing up the disputed permit. Warren had ardently supported Trump, donating more than $100,000 to his campaign and $250,000 to his inaugural celebration. "Having a government that actually backs up what they say, that actually says we're going to support infrastructure, we're going to support job creation, we're going to support growth in America, and then actually does it—my God, this is going to be refreshing," Warren told investors in a conference call two days after his candidate's victory.
Before Dakota Access, few outside the industry had ever heard of Warren or his company. He seemed to prefer it that way. He could fraternize with blues and folk singers and country rockers who might have been frostier if he'd introduced himself as, say, CEO of ExxonMobil Corp. Indigo Girls, Keb' Mo', and Lucinda Williams all recorded songs for Music Road Records, the label Warren founded in 2007, and played at an annual charity shindig at his ranch north of Austin.
Now Warren is the face of a company famous for a pipeline project that, a sympathetic shareholder says, has become a symbol of "the big, bad energy industry." The notoriety hasn't helped as the company tries to build new lines. "People who didn't know who Energy Transfer was before certainly did after that," says Tom Seng, assistant professor of energy business at the University of Tulsa and a pipeline industry veteran himself. "So when you're sitting around at a town hall meeting where representatives of Energy Transfer are coming to talk to you about a proposed project, your hair stands up and you say, 'Oh my God, it's those guys!' "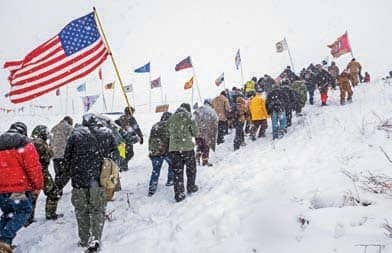 Warren, who declined to be interviewed for this article, can't let go of what happened with Dakota Access either, though the pipe now carries more than 500,000 barrels of crude oil a day. In August 2017, Energy Transfer filed a federal racketeering suit against Greenpeace International and several other environmental groups, accusing them of being at the center of a vast conspiracy to spread misinformation about the project. It was an effort that required two law firms, one of them Kasowitz Benson Torres, which has often defended President Trump and helped craft his response to the Mueller investigation.
"What happened to us was tragic," Warren told CNBC three days after the suit was filed. "We were greatly harmed."
"How were you harmed by it?" asked anchor Brian Sullivan, looking puzzled.
"Our project was delayed by, let's say, 90 days, and we lost millions of dollars," Warren said.
"Kelcy, you're a billionaire, your company is very wealthy, and your law firm represents Donald Trump," Sullivan replied. "You understand the optics here, but it doesn't sound like you are afraid."
"I'm not afraid at all of these people," Warren said of the environmentalists his company had targeted. "They are going to pay for this."
You can read up to 3 premium stories before you subscribe to Magzter GOLD
Log in, if you are already a subscriber
Get unlimited access to thousands of curated premium stories, newspapers and 5,000+ magazines
READ THE ENTIRE ISSUE
April 1, 2019 - Double Issue