Just Don't Call 'Em Loan Sharks
Bloomberg Businessweek
|
October 12 - October 18, 2015
How two guys from Brooklyn lost God and found $40 million.
Abe Zeines's hilltop mansion in Puerto Rico looks like a frat house after a rager. A wrecked golf cart blocks the driveway. An SUV with a blown tire sits on the grass out front. A porch over looking the Caribbean is littered with beer bottles and cigarette butts.
It's a Monday morning in June, and Zeines is lounging in boxer shorts in his living room, drinking a Blue Moon. Two girls in bikinis are cooking breakfast for him and Meir Hurwitz, his best friend and business partner. The men, natives of Brooklyn, N.Y., are complaining about the restaurants on the island they've decided to call home. "There's no item called eggs," Zeines says. "You have to get the eggs with ham, hold the ham."
Several hours and about a case of beer later, Zeines and Hurwitz are giving a tour of the six-bedroom house. Zeines heads into his bedroom to show off the harbor view, but inside it's dark. His two girlfriends have been fighting over the blinds, he says; one insists on blocking out the sun. Down the hall, Hurwitz produces a leather whip from a bedside drawer. When he shows it to the women he brings home, he says, they're frustratingly blasé: "Maybe that's just what they expect from a guy with a house like this."
For Zeines and Hurwitz, their time in the promised land has turned out to be a little disappointing. Given the things they've seen, life's long since lost the ability to surprise. With a pound of lox as a housewarming gift, I've come to their tax-haven sex mansion to hear their improbable story—how two sons of an ultrareligious Jewish neighborhood in Brooklyn witnessed the birth of a new kind of lending, made a fortune, and then saw it all come to an end. Not in the form of an FBI raid, but with Wall Street bankers paying millions to take over the action.
Zeines and Hurwitz made their money in a field that's now called merchant cash advance. It's a legal way to lend money to small businesses at interest rates higher than Mafia loan sharks once charged. Completely unregulated, last year it surpassed the U.S. Small Business Administration as a source of loans for less than $150,000, according to the industry newsletter DeBanked, one of the few places with reliable information. The business was developed a decade ago in a boiler room full of ex-Lubavitcher Jewish teenagers in downtown Manhattan. They figured out how to hook people such as florists and pizzeria owners with promises of fast cash and discovered just how ridiculous the profits could be—even if it meant driving their borrowers into bankruptcy.
Zeines was one of these guys. As I reported on the industry over the past year, he became my tour guide. A curly-haired 33-year-old with a cockeyed grin, he dresses like a tourist, in flipflops and T-shirts, and speaks with a Brooklyn Yiddish accent that turns -ing into -ink. Zeines knows all the players and all the tricks to separate people from their money, but he styles himself an outsider, someone who appreciates the absurdities of Ivy League-educated financiers getting in on a seedy business.
Zeines kept telling me he was going to sell his company to a hedge fund for tens of millions of dollars. I didn't believe him, but I told him if it ever happened it would make a good story. Then, one day this spring, I was shown a copy of a letter from Goldman Sachs. It was addressed to Zeines's company. The bank was offering him $100 million.
In the Midwood neighborhood of Brooklyn, men in boxy black suits and black wide-brimmed fedoras speak in Yiddish under the elevated train. Young women block the sidewalk with double-wide strollers, wearing wigs to comply with a religious prescription for modesty. Zeines grew up here, the fifth of 10 children. His father worked as a wedding photographer. The family had so little money to spare that riding the subway was a treat.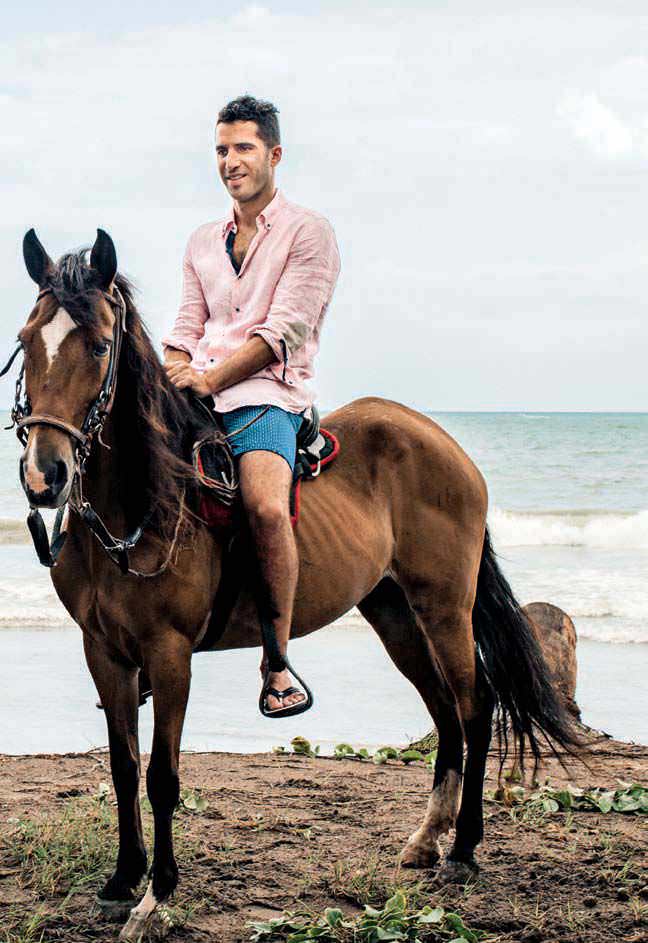 All aspects of life were governed by religious rules. Never eat meat and dairy together. No electricity on Saturdays. Tie the left shoe before the right. High school meant Mir Yeshiva, an all-boys institution in the neighborhood. Zeines and other potential future rabbis pored over religious texts in Hebrew and Aramaic for hours each day in an unadorned auditorium full of wood desks evoking 19th century poverty. There was little instruction in math or English. Zeines was a good student, but as he got older, he started to feel as if adults cared more about the technicalities of religious laws than morals. He says he saw swindlers honored for their donations and fathers who could rarely afford food buying pricey ceremonial artifacts to flaunt heir piety. Zeines started breaking the rules. "The first cheeseburger," he says, "was f---ing awesome."
Zeines stopped his religious education and enrolled at Kingsborough Community College. There he met Hurwitz. Even though hey'd grown up only minutes apart, they'd never crossed paths, because Hurwitz's family followed a different rabbi. Zeines looked p to his new friend, who was two years older, 4 inches taller, and ad seen the world—or at least more of it than he had. On a Birthright trip to Israel, Zeines got the nickname Bugsy, because he and Hurwitz were as tight as gangsters Bugsy Siegel and Meyer Lansky.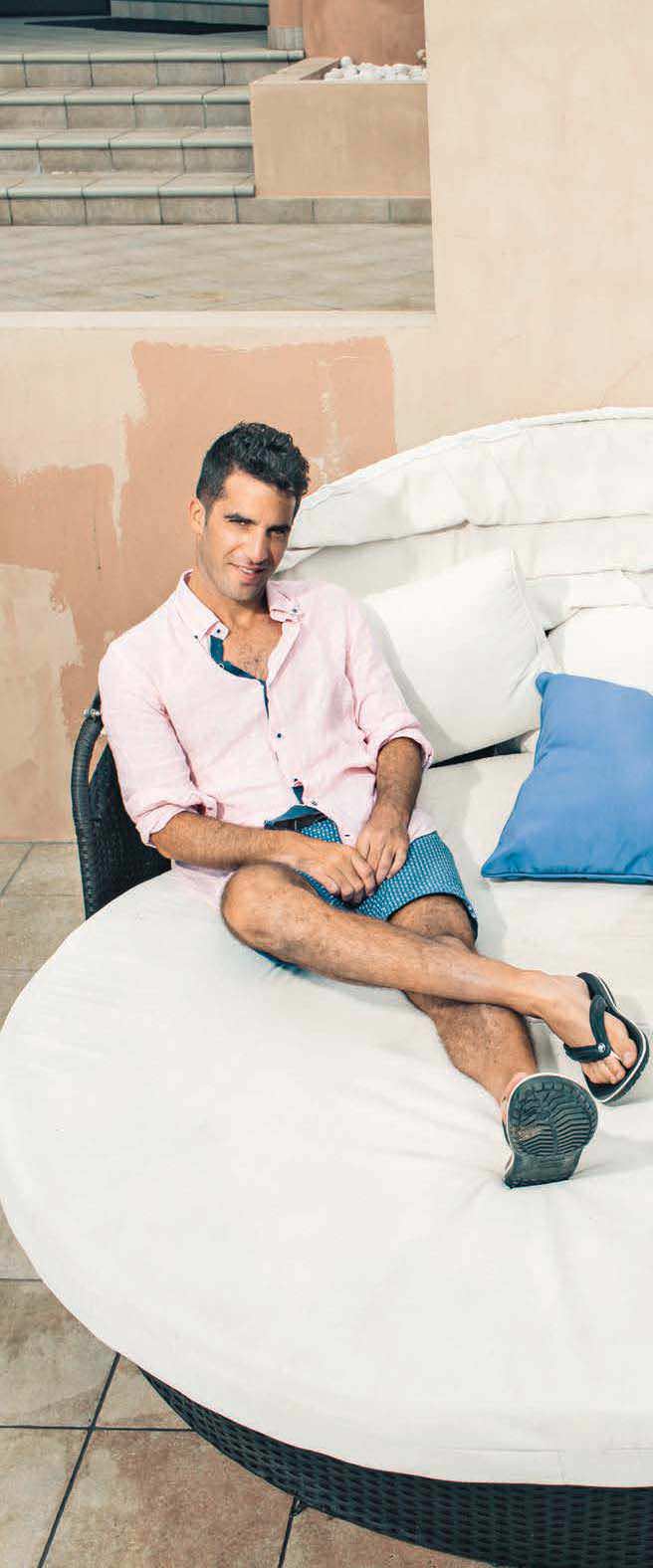 In 2005 they were working together at a group home for developmentally disabled adults, earning about $10 an hour. They liked the job but wanted a ticket out of Midwood. That November they found it, in the form of a fat, bald, flashy man named Sam Chanin.
You can read up to 3 premium stories before you subscribe to Magzter GOLD
Log in, if you are already a subscriber
Get unlimited access to thousands of curated premium stories, newspapers and 5,000+ magazines
READ THE ENTIRE ISSUE
October 12 - October 18, 2015