Japan's Next Top Comic Book Artist
Bloomberg Businessweek|August 03, 2020
The country's premier manga creator is ending Attack on Titan, a blockbuster series about maneating behemoths. The pressure is on his publisher to find a new gargantuan thing
ONE DAY LAST JULY, HAJIME ISAYAMA SPENT A MORNING strolling through a chic modern art gallery on the 52nd floor of the Mori Tower, which looms over Tokyo's upscale Roppongi neighborhood. The gallery walls, which have since been adorned with paintings by Jean-Michel Basquiat, were lined with original artwork from the manuscript pages for a bestselling manga, or comic book, Isayama's Shingeki no Kyojin (Attack on Titan). The exhibition commemorated the 10th anniversary of this gory epic, which is set in a world dominated by flayed, vascular, man-eating behemoths, tall as the Mori Tower itself, who terrorize walled-off cities where humanity has taken refuge. In the decade since Titan was first printed in Bessatsu Shonen Magazine, its antagonists have left their gigantic footprints all over Japan's popular culture. The country's largest publisher, Kodansha Ltd., has issued about 100 million copies of its 31 serialized volumes. The animated television adaptation is an international hit that has in turn generated a live- action film franchise, several video games, and merchandise including toys, tote bags, and limited- edition packaging for a popular Japanese laundry detergent.
At the exhibition, Isayama draped his wiry frame in a plain hooded sweatshirt, and he wore a medical mask to disguise himself from the fans who've made him by far the most successful manga artist of his generation. But the mask only accentuated his distinctive hair, which hangs down the sides of his face like angular black drapes. At 33, he's achieved a level of fame at home that would be unfathomable for a comic book artist in America. Practically everyone in Japan reads comics, whether serialized in weekly or monthly manga magazines such as Shonen Jump or collected in volumes called tankobon. The artists, who typically both illustrate and write, are venerated as auteurs.
Isayama peered over the shoulders of the high school students, housewives, and salarymen attending the exhibition, drinking in their unfiltered chatter. The conversations weren't unlike the fan discourse surrounding Game of Thrones, in their focus on plot twists, shocking deaths, and gruesome set pieces. The two works share a particular tendency to kill off their protagonists. Both have also, at their heights, been industries unto themselves.
"Back when the series first got picked up, there were constant news reports that Kodansha was seriously in the red," Isayama said. "I had no idea how long any of this was going to last." Instead of becoming a casualty of Kodansha's financial woes, though, Attack on Titan turned out to be the publisher's answer. When an animated TV adaptation was introduced in 2013, sales of the comic soared, lifting Kodansha's sales for the first time in 18 years and returning it to profitability.
A comic this successful might be expected to run for 100 volumes or more—one of Isayama's favorites as a child was JoJo's Bizarre Adventure, which came out the year he was born and remains in print as its creator, Hirohiko Araki, periodically reinvents his protagonist. Isayama, though, has decided he's run out of story to tell. His manga and anime TV series will complete their final story arc sometime in the coming year.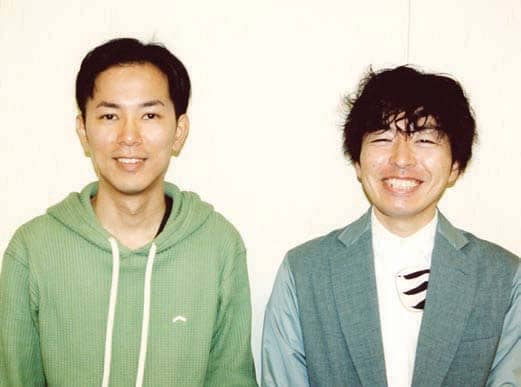 Kodansha will be left with a very large financial hole to fill. Attack on Titan has for years insulated the publisher against industry trends that it will have to confront head-on. Domestic revenue from sales of print manga volumes, which comprise almost half of Japan's $12 billion-a-year book market, plunged to an all-time low in 2017 and fell a further 5% in 2018, according to Japan's National Publishers Association. (Revenue jumped 5% in the first half of 2019, the most recent period for which figures are available, but only because of an industrywide price hike.) Sales of digital comics have been an exception, climbing steadily in recent years and getting a boost this spring, when many Japanese bookstores were closed to halt the spread of Covid-19. But rampant piracy and lower prices make digital manga less profitable than traditional paper comics.
The pressure on Kodansha is all the more intense because it coincides with a moment of great opportunity. Demand for adaptation-friendly storylines is higher than ever, the result of a fierce fight between Netflix Inc. and Hulu LLC to become global leaders in anime streaming. In 2017, Netflix shook up the industry by luring Taiki Sakurai away from Production I.G Inc., the studio responsible for one of the most successful animes of all-time, Ghost in the Shell. Sakurai's first Netflix series was Devilman Crybaby, based on Kodansha's surrealist manga Devilman, from 1972.
But Kodansha and its rivals must do more than simply mine their back catalogs if they're to thrive. Japanese manga publishers receive only a modest share of licensing income, so for them anime serves primarily as comic book ads. Unlike Marvel and DC, which retain great control over the worlds their company artists and writers invent, Japanese comics publishers work in a system that defers to the creator.
"The author has almost absolute control in Japan," says Jason DeMarco, who's been licensing anime for Turner Broadcasting System Inc.-owned Cartoon Network Inc. for more than two decades. "That's totally different from U.S. publishing, where it's like, 'Thanks for creating Spider-Man— now get the f--- out of here, so we can make a lot of money off of Spider-Man.' "
WHEN I MET ISAYAMA AT KODANSHA'S TOKYO headquarters in January, the deference accorded to successful manga creators was evident: The artist, who works from an apartment near his home, was greeted with deep bows and bags filled with gifts. Erika Kato, a licensing manager in the international rights department, thanked him profusely for agreeing to be interviewed, which he rarely does these days. Isayama was dressed casually, in blue jeans and a hoodie, like a man who works from home. His sleepy countenance and frequent yawns suggested he was doing little else there.
You can read up to 3 premium stories before you subscribe to Magzter GOLD
Log in, if you are already a subscriber
Get unlimited access to thousands of curated premium stories and 5,000+ magazines
READ THE ENTIRE ISSUE
August 03, 2020