I SCREAM, YOU SCREAM, WE ALL SCREAM FOR SOCIAL, ECONOMIC, AND ENVIRONMENTAL JUSTICE
Bloomberg Businessweek
|
July 27, 2020
Ben & Jerry's recipe for corporate activism
Jordyn Holman and Thomas Buckley
Anuradha Mittal was about to step out of her home in Oakland, Calif., on the last Friday of May, but first she had one last email to send. She was on her way to one of the demonstrations that had broken out around the world five days after the killing of George Floyd in Minneapolis. Like hundreds of other protesters, she'd be praying and dancing late into the night, in streets blurred by billowing tear gas and teeming with riot police.
The note Mittal, the board chair of Ben & Jerry's, was sending was to the chief executive officer, Matthew McCarthy, requesting that a statement be prepared by Monday. She wanted the ice cream brand to express support for the Black Lives Matter movement and decry the violence against Floyd, who'd died while being restrained by a White law enforcement officer less than 15 minutes after his arrest for allegedly using a counterfeit bill to buy cigarettes. McCarthy replied immediately to assure her his team was already on it.
Over the weekend, the CEO, who sports Woodstock-chic elbow-length curls and a straggly beard, consulted two advocacy groups the company works with, Color of Change and the National Association for the Advancement of Colored People, for advice on how to phrase an unequivocal takedown of racial injustice. He was one of five Ben & Jerry's employees, including executives with curious titles like global social mission officer, making edits to a Google Docs draft written primarily by the company's global head of activism strategy, Chris Miller. On Monday a final version was sent for approval to Color of Change and the NAACP, and then to Ben & Jerry's board.
The 704-word text linked Floyd and other recent victims of fatal persecution, such as Breonna Taylor and Ahmaud Arbery, with historical ones like Martin Luther King Jr. It supported the creation of "a national task force that would draft bipartisan legislation aimed at ending racial violence and increasing police accountability." It advocated for the U.S. Department of Justice to reinvigorate its Civil Rights Division and reinstate policies rolled back by the Trump administration, such as consent decrees to curb police abuses. It called on the president to "disavow white supremacists and nationalist groups that overtly support him" instead of "using his Twitter feed to promote and normalize their ideas and agendas." And it said Congress should create a commission to study the effects of slavery and discrimination dating back to 1619, the year the first Africans arrived in Virginia in shackles.
When Ben & Jerry's posted the statement on June 2 to its website and social media accounts under the title "We Must Dismantle White Supremacy: Silence Is NOT An Option," hundreds of thousands of people rapidly circulated it. It was lauded as the most detailed and powerful message from any corporation seeking to condemn the latest high- profile homicide in a chain of abuse Black people have suffered at the hands of White people across centuries.
Other, more somnambulant businesses found themselves on the defensive. Facebook Inc. saw hundreds of employees stage a virtual walkout after it refused to add labels to false or incendiary Trump posts that apparently violated its policies; the furor prompted some of the world's largest marketers, including Verizon, Coca-Cola, Lego, and Ben & Jerry's owner, Unilever, to stop advertising their products on the platform for at least a month. Google, Twitter, and YouTube, which have also been criticized for inaction on misinformation and abuse, were hit by boycotts, too. And the renewed attention to racial injustice led some companies and sports teams to reconsider problematic brand identities and logos. PepsiCo Inc. and Mars Inc. said they would retire imagery associated with Aunt Jemima pancake syrup and Uncle Ben's rice, which both featured caricatures of Black cooks. Washington's NFL franchise announced it would change its name, a racist slur against Native Americans.
Mittal, a human rights and environmental activist who founded the Oakland Institute, a policy group, says Ben & Jerry's firm stance was especially motivated by the White House's response, which she viewed as fanning the crisis. "I think of the killings that have happened as no different than lynchings—it has just laid bare again how deep the racism is," says Mittal, who's been on the board for almost 13 years and was appointed chair in 2018. "I think that's why, as a company, we can't wait for others to make it a tipping point. It is really for each one of us to ensure that George Floyd and Breonna Taylor do not just become a hashtag."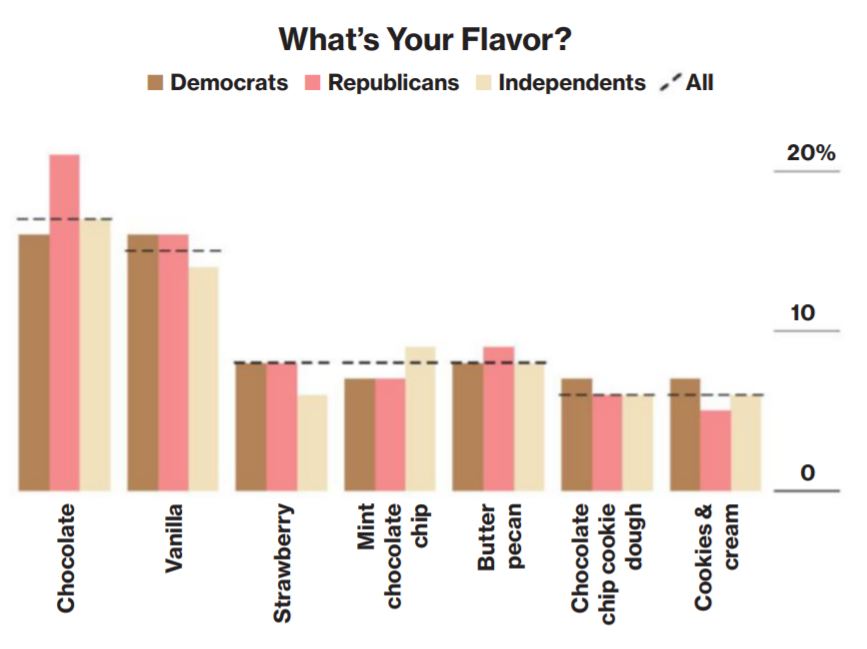 When this year's protests began, many companies tried to write tickets seating themselves on the right side of history, expressing solidarity with the Black Lives Matter movement, which formed in 2013 after the acquittal of the man who shot and killed Trayvon Martin, a Black teenager, in Florida. Some businesses have come under pressure in recent years to find callings higher than driving shareholder value, as shoppers turn to brands with a more conscious approach to capitalism. A survey conducted after Floyd's killing by Morning Consult LLC, a data analysis firm, found that about two-thirds of Americans from Generation Z, the sought-after cohort of high schoolers and college students, said the way corporations and their brands reacted to the BLM movement would permanently affect their future purchasing patterns.
You can read up to 3 premium stories before you subscribe to Magzter GOLD
Log in, if you are already a subscriber
Get unlimited access to thousands of curated premium stories, newspapers and 5,000+ magazines
READ THE ENTIRE ISSUE
July 27, 2020