FALL OUT
Bloomberg Businessweek|June 08, 2020
The pandemic has sent American workers plummeting into a safety net that wasn't prepared to catch them
Chrissy Ormond De Swardt was having a cookout when she learned she'd lost her job. She and her husband, Bennie De Swardt, had spent the first week of March in Indian Wells, Calif., setting up for the BNP Paribas Open, a two-week tennis tournament expected to draw half a million spectators. Chrissy works in event production, overseeing players' walk-out routines, award presentations, and other minutiae. Bennie, a camera operator and supervisor, makes sure the matches look good on TV.
On March 8, the night before the qualifying rounds were set to start, the couple invited some colleagues over to the house where they were staying for a barbecue. Bennie grilled salmon and steak as people debated whether Rafael Nadal or Novak Djokovic would beat the defending champion, Dominic Thiem. Chrissy was inside getting napkins when her phone buzzed with a text from a friend: "BNP IS CANCELED?! What does that mean for you and Bennie?!" Confused, Chrissy checked the event's website. A banner appeared, announcing that because of confirmed cases of Covid-19 in Coachella Valley, the tournament wouldn't be held. It was the first professional sports event to be canceled in the U.S.
"We were so naive about what would happen," Chrissy recalls. "We thought we'd still be able to work." At the time, there were only 550 confirmed cases in the U.S. There were no stay-at-home orders yet, no shuttered businesses. The couple assumed they'd just move on to their next job, a golf tournament. For years they'd traveled the world, helping produce everything from the World Cup to the Olympics. Like almost everyone they worked with, they were freelancers, with no paid vacation time, no sick leave, no employer-backed health insurance. Their only job security was that a sport was always in season somewhere.
Over the next 10 days, all their gigs through August were canceled. "It just kept coming and coming and coming, event after event," Chrissy says. "It was brutal." On the flight home to Chicago, the couple listed their monthly expenses on a cocktail napkin. Property taxes and utilities were non- negotiable, but they could cancel cable. The $1,000 monthly premium they paid for health insurance through the Affordable Care Act marketplace? A pandemic wasn't the time to drop that. To keep some money coming in, Chrissy would fall back on her side job as a substitute teacher. "No sooner do we land in Chicago than I see that schools are shutting down, too," she says. Freelancers didn't yet qualify for unemployment. They were out of options and staring down six months with no income. They only had enough savings for two.
As Bennie and Chrissy tallied their finances, Andrea Lockhart was working out how to pay rent on her house in Taos, N.M. She'd lost her job as admissions director of a local school in December after a toxic-mold discovery closed the building indefinitely. As a single mother with three children under age 7, she'd taken the first two gigs, both part-time, that had come her way, selling women's clothing at one store and Southwestern jewelry and gifts to tourists at another. The $15 an hour she made, plus $676 in food stamps each month, kept her afloat. Or not afloat, exactly— she also owed $1.5 million in medical bills from the birth of her youngest child, 2-year-old Abby, who'd arrived prematurely and spent a month in a neonatal intensive care unit. Lockhart let those bills go to collections. "Things were tight. It was paycheck to paycheck, but I'm super diligent about my budget," she says.
On March 15, both stores closed. Lockhart could have filed for unemployment, but the owner of the store she worked at most discouraged her from doing so. "She said if I did that it would financially ruin her," Lockhart says. "I don't know how unemployment works, so I didn't." With no money coming in, she stopped paying bills and cut back on groceries. "The little ones used to go through about a gallon of milk a day. Now they're only getting one cup at naptime and some at dinner, and that's it," she says. "There's a lot of crying."
In the almost three months since isolation measures were put in place to slow the spread of the coronavirus in the U.S., the economy has all but collapsed, and the damage has been swift. A quarter of small businesses and two-fifths of restaurants have closed at least temporarily. By June an estimated 1 in 4 American workers was out of a job; 40 million people have filed for unemployment so far, more than the population of California.
And while the virus has devastated almost every economy it's touched, Americans entered the crisis in an especially vulnerable position. The world's wealthiest country, home to more than two-fifths of all millionaires, also has one of the highest poverty rates and widest wealth gaps of any developed nation. Despite the booming stock market and robust job growth of recent years, more than 38 million Americans live in poverty. In January the Federal Reserve reported that almost 40% of U.S. adults would struggle to come up with $400 in an emergency.
Things were especially bleak for minority groups when the shutdown began. Black Americans have less than 3% of the country's wealth despite making up at least 13% of the population. They're more likely to lack access to health care and nutrition, which left them more exposed to the virus. And the jobs they and Latino workers tend to hold were more susceptible to layoffs than ones held by white workers; these jobs are also disproportionately consumer-facing, putting minority workers at greater risk if the country reopens too quickly and infections spike again.
Even the country's middle class, presumably the bedrock of the economy, was in a weakened position. According to the Fed, middle-class families have the smallest share of U.S. wealth—just 25%— since tracking of this measure began in 1989. (The top 20% of income earners, meanwhile, have amassed 73%.) Adjusted for inflation, median household income is about the same as it was 20 years ago, even as the costs of housing, health care, child care, and college tuition have skyrocketed. "In the 1980s, middle-class families used to have enough financial reserves to support about two or three months of normal consumption," says Edward Wolff, a New York University economist who studies wealth disparity. "Now it's about one week."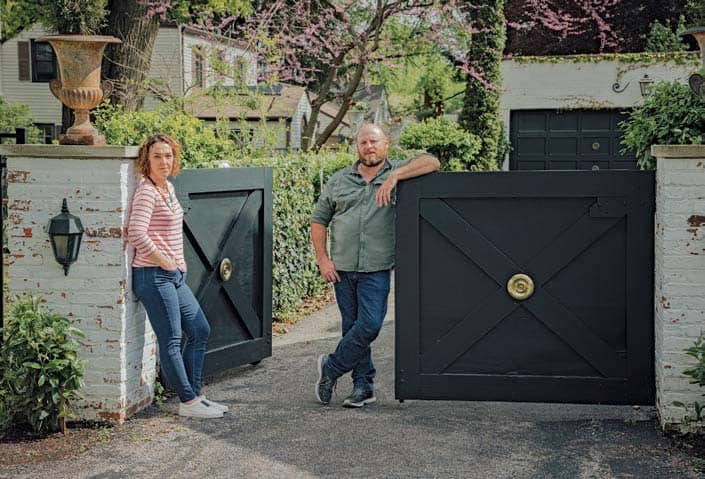 The U.S. also has a relatively weak social safety net, the product of decades of political inertia, a widespread belief that government is the cause of society's problems rather than a vehicle to solve them, and politicians who've railed against expanded benefits using racist stereotypes of minorities seeking handouts. (Think Ronald Reagan's invocation of "welfare queens.") Some European countries, by contrast, were able to rely on existing social programs to ease the pain of their shutdowns—for example, by subsidizing businesses so workers could keep receiving a paycheck while sheltering at home. In the U.S., employers rapidly shed tens of millions of people from payrolls, forcing them to apply for financial assistance with no guarantee of regaining their jobs. In May the Fed reported that almost 40% of people who earned $40,000 or less a year—the group least likely to have health insurance or enough savings to get through the crisis— had been laid off or furloughed. "This is not something you can address by just fixing the markets or pushing a big influx of money," says Sandra Black, a Columbia University economist. "There is something fundamental going on here. The U.S. is really behind."
The virus has posed an essential question for Americans: How will we take care of each other, now and in the future? The early stages of the crisis saw broad, bipartisan support for federal intervention, including the $2.2 trillion provided by the Coronavirus Aid, Relief, and Economic Security (Cares) Act. It was a staggering amount of money, equivalent to about a tenth of the U.S.'s annual gross domestic product, but much of the aid was designed to be temporary, even though the needs it addressed were new only in their scale. Because they'd ignored these problems in healthier times, legislators were forced to create entire programs on the fly. They'd essentially watched the country fall out of an airplane and only later decided to look for a parachute.
The result was a shifting, friction-laden response that sometimes created more problems than it solved. As it unfolded, I talked to more than two dozen workers and small-business owners about how they were managing. Only two of them—a cybersecurity expert in North Carolina who was confident he could find another job and a retired General Motors Co. engineer who owned a rental property in Detroit—thought they'd emerge from the pandemic relatively unscathed. Everyone else spoke of overriding feelings of confusion and uncertainty. Nobody knew what was going on. And so I tracked the chaos.
You can read up to 3 premium stories before you subscribe to Magzter GOLD
Log in, if you are already a subscriber
Get unlimited access to thousands of curated premium stories and 5,000+ magazines
READ THE ENTIRE ISSUE
June 08, 2020