"Merck is currently supplying key products and services to over 45 COVID-19 vaccine programmes around the world"
BioSpectrum Asia|June 2020
We're offering this story for free to read so that you can stay updated on the COVID-19 outbreak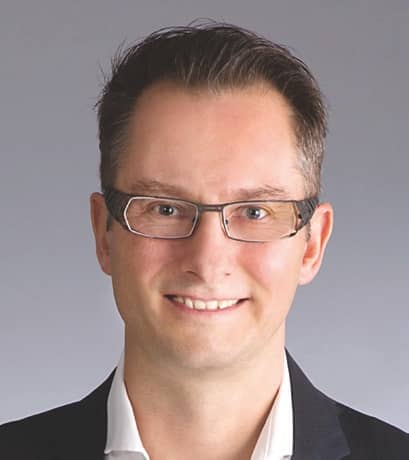 Asia Pacific Life Science business of Merck develops improved and enhanced technologies from biopharmaceutical therapies to cutting-edge systems for scientific research and production. Responding to COVID-19 outbreak, Merck's BioProcessing unit is engaged in consolidating and supplying raw materials along with characterization and detection of vaccine research products. Merck actively evaluates and leverages business continuity plans for COVID-19 vaccines and therapies development. Merck's SARS-CoV-2 detection, characterization, vaccine and therapy production capabilities are leveraged at the Jenner Institute for the development of Oxford vaccine. Prioritizing on crucial timeline Merck's advanced upstream and downstream portfolios target faster yield and productivity to support and expedite the need of an hour. BioSpectrum Asia spoke with Benoit Opsomer, Vice President & Head of BioProcessing, Asia Pacific, Life Science business at Mercato explore the company's commitment towards researchers, developers and manufacturers to combat COVID-19 pandemic.
Benoit Opsomer, Vice President & Head of BioProcessing, Asia Pacific, Merck Pte. Ltd, Singapore
How do you describe the crucial steps and measures in COVID-19 vaccine development?
A major factor that contributed to the acceleration of vaccine development for the SARS-CoV-2 virus (COVID-19) has been the early and speedy identification of the novel coronavirus' genome sequencing, which contributed to an array of vaccination and treatment development efforts around the world.
Diagnostic tests play a critical role in the global effort to contain and fight the virus. These tests help physicians determine the presence or absence of a disease in patients, and their findings are crucial to making treatment decisions. The spread of COVID-19 has demonstrated the importance of diagnostics and will have a lasting impact on a national and global level, reshaping how governments and healthcare players deal with future pandemics.
With the global population exceeding 7.5 billion, vaccine developers require unprecedented capabilities for large-scale production of any approved therapies to meet the demand.
While we don't produce vaccines ourselves, Merck has over four decades of experience in supporting customers in vaccine development and manufacturing, which is being leveraged during this critical time. Our biggest value add is our experience, not just in terms of routine business operations, but as a reliable and agile technology partner.
Can you elaborate on the significant role Merck is playing at the Jenner Institute and the wider vaccine development ecosystem?
In partnership with the Jenner Institute, we have laid the foundation for large-scale production of the institute's COVID-19 vaccine candidate: ChAdOx1 nCoV-19. We are supporting the institute's development process by scaling up downstream unit operations, preparing for mass production efforts, as well as enabling the seamless technology transfer to the Institute's contract manufacturing organizations.
You can read up to 3 premium stories before you subscribe to Magzter GOLD
Log in, if you are already a subscriber
Get unlimited access to thousands of curated premium stories and 5,000+ magazines
READ THE ENTIRE ISSUE
June 2020