Technology Adding Fuel To Drive Out Covid-19
Bio Spectrum
|
September 2020
We're offering this story for free to read so that you can stay updated on the COVID-19 outbreak
The pressure on the healthcare sector to provide a solution for the COVID-19 pandemic is massive. As a result, the life sciences sector is adopting new technologies to quickly devise a way out to beat this crisis. Many companies and academic institutions in India are moving headfirst in this direction with support from the technology sector both locally and globally. Technology adoption is indeed playing a key role in better understanding and addressing the crisis with the right amount of fuel being added by the tech giants.
The big technology companies across the globe have complete dominance in their respective sectors such as communication, social media, e-commerce, etc. Due to their dominance in the technology market, the big techs also influence the economy and society. These companies are shaping the way our society is progressing. The products and services offered by big techs are used by hundreds of millions all over the world.
Of late, these tech giants are leveraging their strengths in data and user-friendly platforms to create new solutions in healthcare as well. The biggest push from technology came a few weeks ago when Google announced an investment of $10 billion in India in the next five to seven years, leveraging technology and artificial intelligence (AI) for healthcare, education, and agriculture.
Digital disruption has reached the healthcare sector, and with it comes an imperative for life science companies to retool core technology to remain competitive. While there is still debate around the scale and pace of change this will bring for the life sciences industry, there is little doubt that the change is well under way.
This digital disruption has become all the more prominent due to the ongoing COVID-19 outbreak. The pressure on the healthcare sector to provide a solution for this pandemic is massive. As a result, the life sciences sector is adopting new technologies to quickly devise a way out to beat this crisis.
Many companies and academic institutions in India are moving headfirst in this direction currently with support from the technology sector both locally and globally. They are bringing advances in data, genomics, and diagnostics together, as well as new methods, technologies and therapeutics to meet the ongoing needs.
"Healthcare is a notoriously conservative industry. However, the current situation has accelerated the inevitable evolution and rapid adoption of technological innovations. Robotic process automation and artificial intelligence can help cost optimization and consolidation of services at the back-end, whereas the human workforce can be channeled into higher demand and strategically important areas", says Viren Shetty, Executive Director and Group Chief Operating Officer, Narayana Health, Bengaluru.
In-house tech support
One of the very first announcements of a collaboration with a technology company to combat the pandemic came from the Bengaluru based Indian multinational corporation Wipro. The company's strategic initiative into the future of manufacturing, Wipro 3D is working with Thiruvananthapuram based Sree Chitra Tirunal Institute for Medical Sciences and Technology (SCTIMST) to jointly build upon a prototype of an emergency ventilator system based on Artificial Manual Breathing Unit (AMBU), developed by SCTIMST.
"Millions of people worldwide are affected by COVID-19, and the numbers are increasing at a very fast rate. In this alarming situation, a handy artificial manual breathing unit will be very helpful. Wipro 3D responded to the Expression of Interest (EoI) invited by SCTIMST. We held an elaborate discussion with technical teams and assessed the prototype. We intend to quickly move into clinical trials and then manufacturing it through Wipro 3D," shares Dr Asha Kishore, Director, SCTIMST, Thiruvananthapuram.
Mumbai based Larsen & Toubro, a major Indian technology and engineering company, is contributing to this fight against COVID-19 by using new technologies, AI, and its digital platforms to support local authorities in 20 cities so that they can monitor and implement measures to help combat the spread of COVID-19. The company has partnered with municipal and police agencies to set up technology and manage command and control centers or operations centres in cities such as Mumbai, Pune, Nagpur, Prayagraj, Ahmedabad, Visakhapatnam, and Hyderabad.
Following the suit, Mumbai based technology company, Hexaware has rolled out a cloud-based quarantine zone care management software solution and mobile application called KareRing that provides institutional care providers a care management dashboard, quarantine zone tracking and reporting facility.
"Healthcare organizations, community hospitals, governments, NGOs, law enforcers, communities, enterprises, and care providers can use the KareRing solution to not only manage and limit the outbreak but also provide timely care management to those in quarantine. Using the application command center, the care providers can seamlessly onboard personal, provide efficient safe zones management, symptom management, care tracking, and response management. The solution provides configurable rules for care alerts and user off-boarding. The solution helps identify clusters and control breach scenarios through geo-tracking. The to-be-quarantined user is required to download the application on his Android or iOS mobile device for smooth tracking and health management", explains R Srikrishna, Chief Executive Officer, Hexaware, Mumbai.
Global participation
American multinational enterprise Hewlett Packard (HPE) has stepped in by deploying four COVID-19 test labs and four outpatient department (OPD) centres across the country to assist the central and state governments in their efforts to contain the COVID-19 pandemic. These facilities, in Delhi, Chennai, Lucknow, and Dehradun, have been set up to provide additional authorised testing facilities and isolation beds to manage the increased demand across the country. This effort by HPE is being supported by the National Association of Software and Service Companies (NASSCOM).
HPE has developed and deployed these test Labs and OPD centres in 40-feet refurbished negative air pressure containers equipped with biometrics, blood pressure apparatus, spirometer, serum analyzer, pulse oxymeter, glucometer, pulse reader etc. To ensure the IT infrastructure at the test labs and OPD centres experience minimal downtime and any related issues can be rectified remotely without the need of an on-site engineer, the facilities are equipped with Aruba Cloud Managed Wireless solution along with Aruba User Experience Insight (UXI) sensor.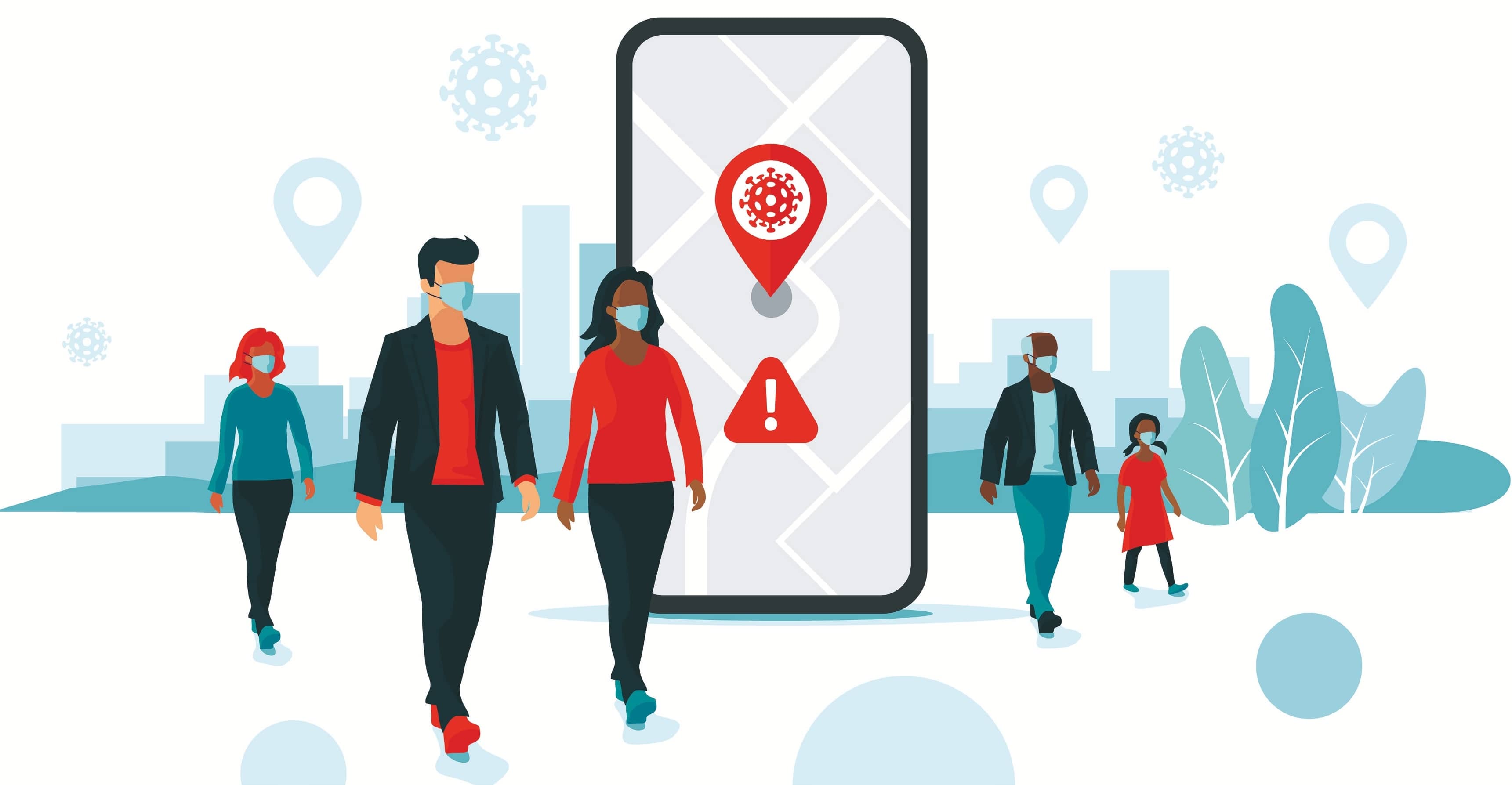 "COVID-19 has thrown unprecedented challenges for the world and industries alike and we must actively implement various measures to help contain the virus. NASSCOM is working with the IT industry in formulating innovative solutions to combat the pandemic. Cloud-enabled HPE COVID-19 test Labs and OPDs will enable authorities to refine their testing process and will significantly reduce the strain on existing healthcare facilities. We are confident that together we will be able to overcome this phase and emerge stronger post the crisis," shares Debjani Ghosh, President, NASSCOM, Gurugram.
You can read up to 3 premium stories before you subscribe to Magzter GOLD
Log in, if you are already a subscriber
Get unlimited access to thousands of curated premium stories, newspapers and 5,000+ magazines
READ THE ENTIRE ISSUE
September 2020