CIOs & CTOs: NEW AVATARS
Banking Frontiers
|
September 2020
The roles and responsibilities of CIOs & CTOs have transformed dramatically. From a life of pure technology focus spent in airconditioned rooms, they now inhabit a hyper-complex landscape comprising business, risk, compliance, security, collaboration, business continuity, WFH and much more. Banking Frontiers presents their new avatar in this 7-part cover story:
Many thanks to our participants for their wholesome contribution:
A. Shiju Rawther, CIO, Poonawalla Finance
Subhojit Roy, CIO, SBI Mutual Funds
Chaitanya Wagh, CTO, JM Financial,
Ramesh Mallya, Head of Technology - India, DBS India
Dheepak Rajoo, Sr VP - IT, RBL Bank
Practically all the financial services institutions across the world are in the process of technology transformation with digital becoming the pivot for operations. It is a major challenge for CTOs and CIOs as technologies are changing fast, cost pressures are ever increasing, and responses are required to be quicker than ever, especially in a challenging landscape of cybercrime. And add to these is the pressure that covid had brought in in every perceivable field (like for example, WFH). Most of the financial institutions are well aware of the imperative for action and have embarked on a planning for the transformation. But the journey is not going to be smooth.
Shiju Rawther of Poonawalla Finance cautions about the legacy that most bigger organizations have built for years and that they cannot refresh overnight. "They may adopt newer technologies, but at a slower pace. It may take years to move to newer applications. Most financial organizations today are not ready to adapt to the cloud because their application has not been modernized to be cloud native. So, they may still run on-premise and may not be able to scale easily. Newer generation organizations have more benefits when they are starting as they can opt for the latest generation technology, which could be light weight solutions also, as nowadays the solutions are lighter. This also allows easy alignment with business. The older organizations may have much more robust processes in place, and a bigger team as well," says he.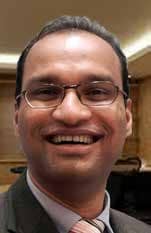 Ramesh Mallya says that the bank's internal pricing model helps keep its IT teams streamlined from a country perspective
But newer organizations may be facing a handicap - they may not be able to attract so many people, he says, maintaining that technology talent is also very choosy. It is easier to hire freshers, but at senior levels, people look for stability, he reminds.
Rawther points out that over the last few months, the omni-channel scenario has changed completely. Now technology, he says, is moving towards complete digital. "Organizations that were already on digital, have survived this pandemic very well. Those who were not on digital, are making strategies to move to digital. IT decisions are being made based on the customers being targeted for various products. Though we have plenty of technologies, they also have to be sustainable. Technology encompasses more than just the end-points like mobiles and computers, so a CIO needs to have an omni-digital channel that delivers anywhere, anytime with the same experience," he says.
To deliver scalability with ease of use and availability, Rawther says the back-end technologies have to be substantially thought of. Planning has to be done for scalability and to handle peak demands.
"Secondly, security is a must, as it is the customers' data, particularly for financial transactions. It is not a CIO or CTO decision; it is an organization's decision, which includes business. Since that is the case, you need to know the latest technologies, and the newer technologies are readily available. And like in cloud, these may not only cheaper, but also on opex basis rather than capex basis. So, if the product longevity is not much, one can go for opex technology approach. If your product will have a long tenure, only then you can look at buying based on capex," he explains in detail.
He cites the example of mobile apps. "They must work on any mobile. You cannot prescribe to customers that a particular app will work only on this OS or that type of device. You cannot dictate this to the customer. You may have to have a solution that works on almost all available gadgets in the world. You should know what all protocols to build…that is the newer education you need to have in place," says he.
Chaitanya Wagh of JM Financial says for the last many years, technology, data, AI and ML are in focus and these technologies do not reveal sentiments. "I believe design thinking will help CTOs in developing solutions as it is about observing, listening and understanding motivation behind people experience," he says.
He recalls that the concepts like 'Low code No Code' are new ways in development lifecycle. It may not become mainstream immediately, but has the potential to replace lot of low-level development processes, says he, adding in today's WFH, it will have increased use.
As regards mobile app strategy, Wagh states that for different departments in the organization, there will be different requirements. "The better option is to have one app, and apps for different processes within it. So, the user has one app on his screen and need not keep updating all apps," he says.
He points out that organizations undertook automation 5-7 years ago, and now it is digitization and further automation with next generation RPA tools. "For example, giving pop-up notifications for important incidents. Also important is employee engagement how one improves productivity at work and collaboration between all employees. The objective is their feel-good factor," says he.
He is of the view that what management discusses with a CTO is productivity and engagement. "For example, look at collaboration tools and how they help productivity of individuals and teams. For example, a team pitching for a new business. The crucial factor here is how does the team collaborates - whether in new ways or old ways," says he.
Ramesh Mallya says at DBS India people work like a 'techfin' company, rather than a fintech company. "This is based on our GANDALF philosophy. Inspired by the character from Lord of the Rings, Gandalf, this is an acronym for Google, Amazon, Netflix, Apple, LinkedIn, Facebook and the 'D' sands DBS. We learn from these companies that have the ability to scale on the fly and keep experimenting. We moved out of physical servers to virtualization and are looking at cloud, agile, APIs, AI, etc. This is actually our GANDALF journey - from backend tech stack to front-end, everything has been analyzed, re-architected and re-engineered to ensure we harness digital capabilities to help our customers. This has not just helped us improvise our customer journeys, but also our employee journeys. Now, everything is on VPC, or virtual private cloud, and extended further to have hybrid cloud setup with other cloud providers like AWS," says he.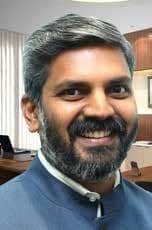 Dheepak Rajoo recommends crossfunctional squads comprising people from testing, development, design and user
He also mentions that the bank is moving away from legacy stack towards an open stack, that is, enterprise open source because of price and scalability. From the application stack perspective, it is moving towards de-coupling with lower layers. The next step is to leverage the cloud to manage the peak load, he adds
When it comes to core banking, DBS Bank is still on Finacle and it is working with Infosys to move towards a micro-service architecture. Mallya says the shift involves a lot of testing and re-engineering, but it will be worth the agility and scalability it will provide.
For technology risk mitigation, the bank has secure code practice at a development level. "Security is not post-facto; it is largely on Java stack. Python and R are used for data and analytics. We do not use .Net extensively, because it is a less platform independent," says he.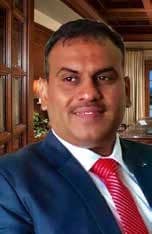 A. Shiju Rawther recommends that technology choice between capex and opex must be based on the longevity of the product it supports
He also points out that across the globe, the platforms used by the bank are common. "We have a structure under the CTO, which replicates the global structure. So, the CTO is part tech and part business. There are enterprise platforms like infra, core banking, security, etc that serve various verticals. These are the enablers and are quite different from the past. We have five business heads and over 34 branches now. The business is charged for IT usage, ie a services based pricing. Software development happens within each platform. API is independent of the business vertical, which means if someone wants a particular API to be developed, it will be charged. However, if another business wants to share the API, then the costs are shared between both.
This model has allowed us to keep our IT teams streamlined from a country perspective. Though we have a huge technology center in Hyderabad - about 2000 colleagues supporting all DBS locations - the country team comprises 100-150 members," he explains about the set-up.
Dheepak Rajoo of RBL Bank says the bank's ability to deliver has improved by dismantling the traditional sequential structure to an agile squad-based approach by putting people from testing, development, design, user, etc, into cross-functional squads. They are now responsible for a product feature. "For example, we launched a gold bond scheme, and we had ~5000 sign-ups in the first days of going live," says he.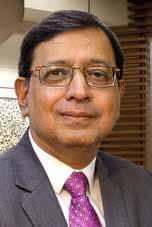 Subhojit Roy sees group level CISO meeting as valuable for coordination action points across the group
He points out that ever since the government has announced the moratorium on repayments of loans, there have been several changes in the rules. "Some banks like SBI and ICICI Bank had chosen opt-in while Axis Bank had an opt-out scheme around the time the first moratorium relief was announced. All these called for multiple changes and we have had to keep pace. It also called for a lot of back-testing to make sure the amortization schedules matched regulatory guidelines," he says.
Rajoo maintains that the overall demand for IT reduced by 20% in April but has come back up in the last couple of months but not yet at pre-covid levels. The pace of product innovations on digital has indeed picked up with more traction on digital channels, especially mobile, he adds.
Subhojit Roy of SBI Mutual Funds highlights the fact that SBI Group has several subsidiaries in the financial services sector and all these subsidiaries have their own IT infrastructure. What is shared are things like licensing, especially from the large OEMs, so as to get the benefit of scale and price. "In the last 5-6 years, a lot of synergy is coming up among various group companies. One such area is information security. Every quarter, there is a group level CISO meeting, which started few years ago. It is not only a discussion and exchange forum, but also there are action points that are done across the group, such as best practices, VAPT and infosec maturity.
You can read up to 3 premium stories before you subscribe to Magzter GOLD
Log in, if you are already a subscriber
Get unlimited access to thousands of curated premium stories, newspapers and 5,000+ magazines
READ THE ENTIRE ISSUE
September 2020