CHALLENGES IN CHANGING LANDSCAPE IN MSME LENDING FOR BANKS & SUGGESTIVE MEASURES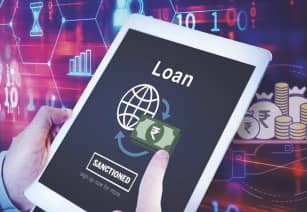 The Role of MSMEs in the economic and social development of a country can hardly be over- emphasized. They are the major contributor in export, GDP and they play a significant role in maintaining balance in economic development yet they suffer from lack of adequate finance.It has been observed that business with tremendous growth potential fails to gain strong foothold due to paucity of both short term & long term finance.Banks/ FIs has important role to play in nurturing the small business units by providing them with adequate finance. It is observed that "Return on Capital Employed" in case of MSMEs using external finance is higher compared to SMEs who do not borrow. Unfortunately, still many MSMEs are unbanked; they still rely on informal sources of finance such as family, friends and relatives.The banks/ FIs also face several challenges in lending to MSMEs due to the inherent limitations of the sector like inability to submit required papers, lack of adequate collateral security, poor business financials etc.In this article , we have discussed the major challenges faced by banks in lending to MSMEs and some suggestive measures for improvement.
Small and Medium enterprises (SMEs) are the growth engine of our economy. They employ approximately 40% of the India's work force; contribute to around 45% of the manufacturing output and 40% of total India's export. Hence, supporting financial needs of SMEs is crucial. Despite their contribution to the economy, they face the challenge of inability to gain sufficient access to formal lending. As per the BCG reports, nearly 40% of the lending to MSME sector are happening through informal sources like from friends, family and relatives only.
Some facts regarding SME lending in India:
1. As per financial reports, Outstanding bank credit to SMEs/Nominal GDP in India in the year 2015 was 6.2% only which was 2nd lowest in the world after Russia.
2. Only 4% of the MSMEs have "Access to finance" in India as against around 21% in countries like China, Malayasia and Philippines.
The major pain points in access to formal lending includes long processing time, information asymmetry, complex documentation, inability to offer collateral security and high cost of borrowing. While overall credit growth stood at 19.6% (YOY Sep 17- Sep 18) for micro and SME segments, the MSMEs portfolio of public sector banks is showing a declining trend. The market share of PSBs in MSME lending has declined to 48.1% in (Sep'18) from 58.6% in Sep'16 (55.0% in Sep'17) (Source - MSME pulse, December 2018).
The MSME lending landscape is undergoing a paradigm shift. Digitalization, formalization and new government initiative is changing the lending pattern in the MSME sector.
Digitalization has opened new lending avenues for MSMEs such as Peer to Peer Lending, payment banks, NBFC, etc. These new-age lenders are leveraging technology to originated SME loans in huge volumes.
New and innovative products to MSMEs, flexible repayment period based on cash flow, the simple and easy application process, less turnaround time, easy documentation, etc provides a competitive edge to the New age Fintechs over traditional banks.
Challenges in MSME lending:
1. Information asymmetry: MSME borrowers lack the skill of formal account maintenance, record maintenance, data management, etc. They do have the financial ability to hire professional for record maintenance. They lack the ability to present their business reports as per banks requirement. Banker's, on the other hand, remain indecisive as they do not get the required papers to take a call regarding the loan request.
2. Lack of Business planning: Generally, it is observed that small borrowers do not have the ability to forecast. They request for loan for business for their livelihood. They do not foresee future and therefore they fail to convince the lenders about the viability of their business.
Continue Reading with Magzter GOLD
Log-in, if you are already a subscriber
Get unlimited access to thousands of curated premium stories and 5,000+ magazines
READ THE ENTIRE ISSUE
December 2019