SUCCESS COMES FROM CONVERTING LANDS AND TRANSFORMING LIVES
Agriculture|January 2020
AS A SAGITTARIUS born on November 23rd, Jonathan "Joni" Sanchez is well known for being adventurous, positive, and direct. By doing many sorts of blue collar jobs – that is from being a janitor, messenger, tricycle driver, "pulot" boy in a tennis court, cigarette vendor, and kitchen boy during his younger years, this 50-year old did not wane on hope that someday, he will become successful in life.
True enough, Sanchez is now reaping the rewards of his positivity and determination, packed with faith to the Heavenly Father, through Joni & Susan Agroshop and Integrated Farm (JASIF).
FROM SALESMAN TO URBAN GARDENER
Nine years ago, Sanchez used to sell soil conditioner from an agrichemicals company. Since he did not have a farm himself, which would enable him to give factual testimonies to the products he was selling at that time, his prospective buyers were hesitant to patronize his products.
Lacking in space to start a farm, Sanchez thought of planting leafy vegetables in small containers such as in discarded plastic cups and soda bottles which he cut into half, enough for him to apply the products he was selling. Everything went well (thanks to the farmers, farm owners, businessmen, and other agriculture-related institutions and agencies from whom he learned the basics of farming from due to his frequent visits because of the products he's offering) until he was able to appreciate the benefits of planting his own vegetables at home and maximize the use of small spaces for container gardening, which eventually became a hobby for him.
Eventually, Sanchez made use of social media to post photos of his home garden and products. People who saw the photos became interested in them, so they went and visited Sanchez and purchased naturally-produced vegetables from him. The earnings he got inspired and fueled the entrepreneurial spirit in him to then convert his hobby into an urban gardening business which he named after him and his wife: the Joni and Susan Agrofarm.
He initially rented a 400-square meter lot in the middle of a subdivision in San Pablo City to become his urban farm, complete with bahay kubo as his office and store. There, he stocked seeds and other farm products for people to purchase, aside from the produce of his own farm where he launched a "Pick and Pay" scheme to attract visitors. Gradually, Sanchez was able to develop his farm from 400 to 900 square meters. He also started receiving inquiries and giving consultations on how to start an urban garden set up. These commenced the land conversion business and plantation programs of the company.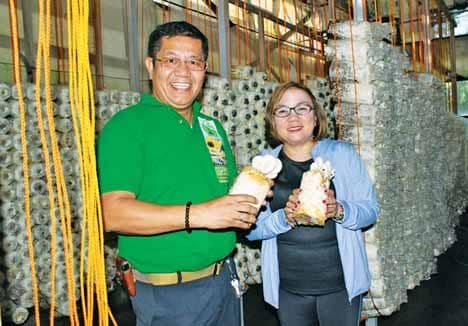 CONVERTING LANDS AND TRANSFORMING LIVES
With the tagline, "We convert lands and transform lives," the company has so far converted almost 300 backyard lots in the province of Laguna, including idle school grounds, into urban gardens. Giving importance to the health and nutritional value of the plants being grown, they introduced a farm-to-table concept planting pechay, mustasa, siling panigang, and others. All the materials and manpower, as well as the training needed in order to sustain an urban garden, were provided by Joni and Susan Agrofarm.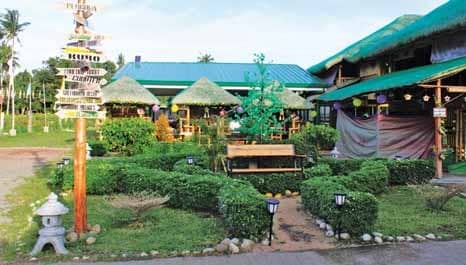 Incidentally, Sanchez's "Gulayan sa Paaralan" advocacy started upon seeing the school garden's importance in the student's appreciation of growing and eating the right kinds of food, plus the value of recycling. Here, students learn how to cultivate, maintain, and grow plants and vegetables using recycled plastic containers, after which they are also given the opportunity to harvest the different crops they cultivate.
You can read upto 3 premium stories before you subscribe to Magzter GOLD
Log-in, if you are already a subscriber
Get unlimited access to thousands of curated premium stories and 5,000+ magazines
READ THE ENTIRE ISSUE
January 2020