SECOND GENERATION FilAm FINDS HER ROOTS (AND MAKES MONEY) IN SUPPORTING PHILIPPINE SEA SALT
SALT is an important part of the dinner table. This condiment has become so common, it tends to get taken for granted. But what many people forget is that behind each salt grain lies not only a livelihood, but a culture.
xroads (pronounced 'crossroads') Philippine Sea Salts, an American company that sells artisanal sea salt from Pangasinan and Bohol, was founded by Lennie Buenaflor DiCarlo, a second generation Filipino American, and her husband Anthony. Named after the Philippines' geographic location as a crossroads for many countries and cultures, the 15-year-old business came about because DiCarlo herself was at a crossroads. Leaving a career in finance, the San Diego State University Economics graduate took up culinary studies at Le Cordon Bleu at the California Culinary Academy in San Francisco.
ACCIDENTAL BUSINESS IDEA
The idea for xroads came from a visit to her mother's hometown of Alaminos, Pangasinan, a long-time home to many salt farms. She brought back Pangasinan sea salt as pasalubong for her chef friends. "They started telling me 'this is a great salt, I want more,' and that's when that light bulb moment came up and I said wow!, there is something here," she says.
Research on the Philippine salt industry showed her that what was once a booming industry was now in severe decline. "It was 100% local that is Philippine and now… a majority of salt in the Philippines is imported from China."
She realized that selling artisan sea salt from the Philippines in the US could not only help improve a dying industry, it could help uplift local salt farmers and preserve the local salt making culture as well. It was a very small plan-it was just one of those 'Let's see what I can do to [help the locals] by hiring them, paying them real wages' plans," she says.
She spent a lot of time researching about Philippine sea salt and touring salt farms in the country. Her research put her in touch with the Philippine Department of Trade in San Francisco, who helped facilitate turning her small project into a full-fledged business.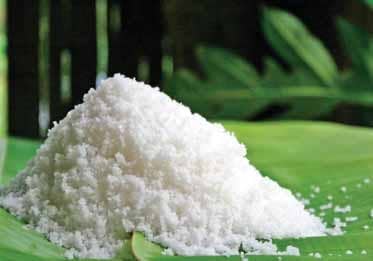 She started by bringing back a pallet of salt (about a thousand pounds) a trip. She specifically targeted a niche market because it would be difficult to complete with the big, nationally-known salt brands. Besides, the clientele she was trying to reach was very different; she wanted customers who were after taste and quality, and also cared about the culture behind the product. "We [have a] very niche market which is the high-end restaurants, the chefs that care about products like this, and into the markets where people care about good quality ingredients."
Venturing into a niche market meant that growth would be slow, and that consumers would need to be educated on the product and what it stands for. "It's very hard to compete," DiCarlo admits. "In any industry with large companies that have been there for a long time, you have to find your market, your niche, your messaging so that you can break into the market."
But DiCarlo's efforts have paid off. xroads Philippine Sea Salts can be found in high end steakhouses, a few restaurants at the Wynn resort in Las Vegas, and is a main ingredient in a truffled salt product that's sold in Whole Foods, a specialty grocery store chain. It is also used by chefs like James Beard Award-winner Tom Cunanan of Filipino restaurant Bad Saint in Washington DC, among others. "It took a while for us to get some traction into being known [but] we're now into best of the best restaurants, being used by the best of the best chefs," she says. "It has an excellent reputation, it can compete alongside the French sea salts."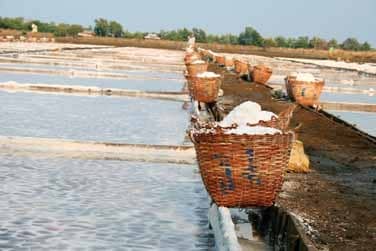 ILOCANO ASIN
xroads sells two kinds of salt: Ilocano Asia from Pangasinan, and Asia Tibuok from Palawan.
Ilocano Asin was the salt that DiCarlo first brought back to the US as pasalubong, the type that spurred her to launch her business. "A lot of beach communities in the Philippines that have salt farming as their industry," she says. "[It's] pretty much the same it's quite similar to the ones in Europe, where seawater or brackish water is collected in ponds, and the ponds evaporate so the salinity level increases as the water traverses from pond to pond and depending on the size of the farm [and] the number of ponds that they have, that water is then funneled into salt beds that are line with clay tile."
You can read upto 3 premium stories before you subscribe to Magzter GOLD
Log-in, if you are already a subscriber
Get unlimited access to thousands of curated premium stories and 5,000+ magazines
READ THE ENTIRE ISSUE
March 2020