How To Start And Run A Community Shared Agriculture Program
Agriculture|October 2019
We are constantly looking for ways to ensure that farmers earn a living wage. One of the ways this can be achieved is by shortening the route from farmer to consumer.
"The idea of the Community Shared Agriculture (CSA) program is to invite you to become more than a consumer, to share in the risk that the farmers take on behalf of our food system," says Charlene Tan, CEO of Good Food Community (GFC), a social enterprise that connects consumers with the farmers that grow their food. "It's a program by which members can be part of farm operations by paying upfront for a share of the harvest and the farmer basically plants for this market in mind, these CSA members who share in the risk of farming. As a customer, you get a box of fresh organic vegetables every week, whatever's in season, and of course, it's organically grown and the farmer is assured of a stable demand because when they started planting, they already had the customers in mind."
GFC clients "subscribe to a weekly basket of vegetables, and this in turn, enables the farmer to grow without worrying about having a market or not, and it allows the farmer to focus on what matters in farming which is your nutrition and the health of the soil and the system that feeds us."
Tan shares that though GCF was formally registered in 2011, they had started talking to farmers as early as the year before. Right now, they work with several communities. They mainly work with the Chico River Organic Producers Cooperative from Bauko, Mountain Province, as well as farmers from Capas, Tarlac, and a small Dumagat community in Daraitan, Rizal. Here are some lessons she's learned while on the journey:
FIND A GOOD TEAM
It is important to know from the start that it will be very difficult to go about an endeavor like this alone. A team made up of similar-minded people can help you set up your business and achieve your goals faster.
"Step zero is you will need a team. These are people who you can work with and who are willing to do whatever it takes and with enough skills. You'll probably need someone who has a little bit of knowledge about growing or working with farmers. You'll need someone who can drive the car, and you need to have that same people be able to pack and deliver the veg. That's basically it," Tan says.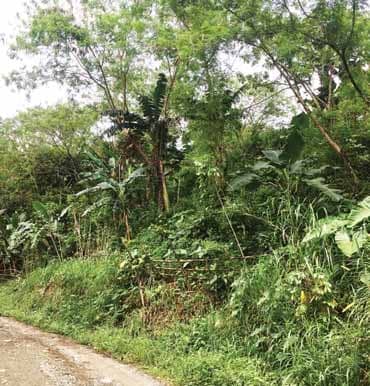 ADAPT TO PARTNER COMMUNITIES, BUT DON'T BE AFRAID TO PUSH FOR QUALITY
Getting farmers who are used to the 'traditional' way of doing things to try something new can be tough at first. Tan shares GFC's journey with their Capas partners: "When we introduced the idea of growing for a community, they at first had a lot of hesitations, but after a while, when we got it going, they saw how it augmented their cash flow, which can be very risky with the current cash crops, and also fed their households quite well. They began to have higher standards for the food that they were eating plus food security. That's the story with Capas."
You can read upto 3 premium stories before you subscribe to Magzter GOLD
Log-in, if you are already a subscriber
Get unlimited access to thousands of curated premium stories and 5,000+ magazines
READ THE ENTIRE ISSUE
October 2019