ANGIE KING'S CASTLE: HOTELIER TURNS BATANGAS REST HOME INTO A FARM
ANGELINA "Angie" Mead King is a woman with many titles. She's a hotelier, restaurateur, car shop owner, race car driver, vlogger, TV host, and model. She's also a farmer.
King is the owner of King Tower Farm, the first vertical aeroponic Tower Farm in Asia. The farm is located in Caliraya, Batangas on land that also holds the family vacation house. At the time of the interview, the property contained a hydroponic farm, a fruit orchard, and an apiary.
"My family has always been very health conscious and when my dad used to come here every weekend, he would have a small supply for his own needs. When I inherited the property when he passed away, I decided that I wanted more," she says. "My main goal was to be able to supply my hotels and restaurants with farm to table food."
While researching, King stumbled on the importance of bees in a farm. "I fell in love with having an apiary," she says. "Without pollinators, you don't have as many crops, you don't have as vibrant an area for the fruit-bearing trees to flower, and vegetables (to grow, so) we ended up focusing on (stingless) bees."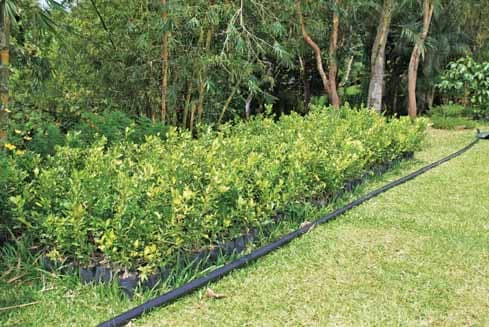 THE TOWER FARM
After the apiaries were put up, King realized that having more plants around would help the bees multiply faster. This led to the construction of the tower garden farm, different vegetables grown in hydroponic towers on a 700 sq.m. lot. The towers, which come from Spain, has become a business of its own as people inquire about acquiring their own units. At the time of the interview, King was still experimenting with what can be grown in the tower farm. So far, the answer has been 'almost anything.' King rattles off a list of 50 fruits, flowers, and vegetables that include romaine lettuce, tomatoes, zinia, anise, basil, bitter gourd, and cabbage. "We actually want to see what the limitations are before we focus on specific crops that we want to produce," she says. "Some of the crops that we've been struggling with were watermelon, cantaloupe, bell pepper, and some of the tomatoes. Those were the ones that some of them come out watery."
The tower system is a storage space with a catch basin at the bottom and a central pump inside. "The pump is on a timer where it cycles twelve minutes on and three minutes off and it pumps up the nutrient solution to wet the roots of the plant and it drains back into the tank, saving water," King explains. "It's a more efficient system than regular farming because the water is recycled until it gets to the point where it's too concentrated, where we have to drain it, discard the water, and replace it with a fresh supply. Inside the basin is also a float valve, so when the water level is lower, the float valve drops and the automatic drip system replenishes the solution."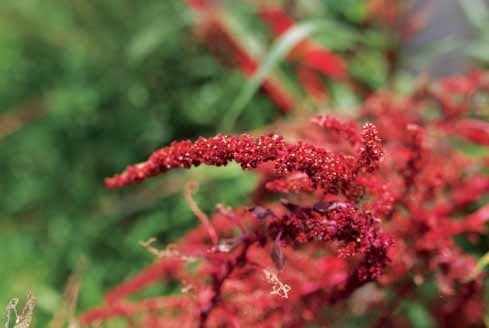 King calls the solution the "secret sauce" and explains it's why they're able to grow so many crop varieties. So far, the farm harvests chili peppers, okra, kangkong, and lettuce daily. "You just do cuttings and you leave the sprouts and it'll grow back," King says. "We try to leave everything on the tower because... the nutrient solution does give it the extra oomph."
You can read upto 3 premium stories before you subscribe to Magzter GOLD
Log-in, if you are already a subscriber
Get unlimited access to thousands of curated premium stories and 5,000+ magazines
READ THE ENTIRE ISSUE
January 2020