America's Cup Takes Off
Yachts & Yachting|December 2019
The first AC75s are afloat and foiling. ANDI ROBERTSON takes a close look at the tantalising design differences between the British, Italians, New Zealanders and USA
September and October saw the long-awaited launches of the world's first four AC75s. The design rule was published only last April for this entirely new class – a 75ft (22.9m) monohull that flies on a single foil. The concept came from long-time discussions between sailor/ coach Ray Davies and Emirates Team New Zealand designer Guillaume Verdier, and it was then designed to a rule drafted in collaboration with 'Challenger of Record' Luna Rossa.
Therefore it has been a massive race against time to design, build and launch these new machines – starting from a clean sheet of paper, mustering computer modelling resources at a level never seen before in the Cup world, and virtually testing hundreds of different models and systems for each boat.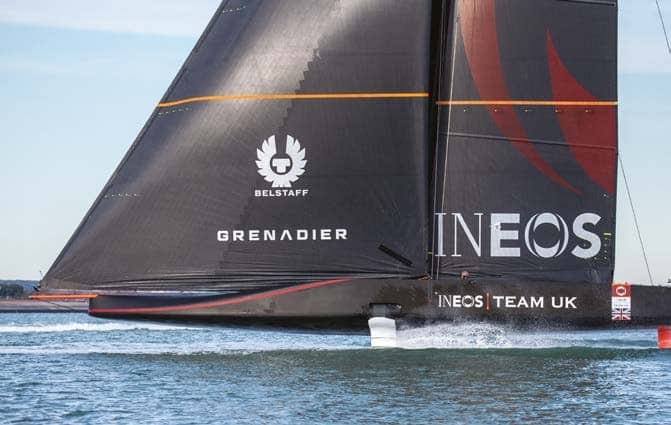 At the launch of Britannia 1 in Portsmouth, INEOS Team UK chief designer Nick Holroyd recalled: "We had just five months from the class rule being published to signing off the designs. That is very, very short compared to other Cups."
How do you begin? "You read the rule, then from nothing more than intuition and experience, you draw what you think might be a solution to that and then you are just developing data off that.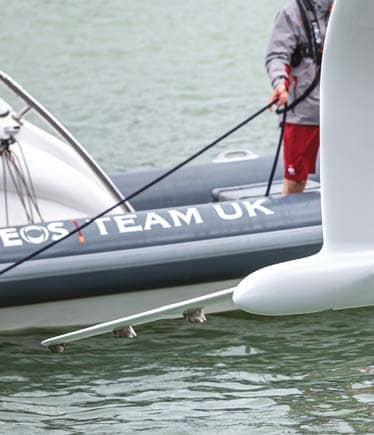 "The first thing you are saying is: 'How much panel area does it have? How much is it going to weigh?' You have to start developing a weight sheet for it, start looking at the aerodynamics and the hydrodynamics and then it evolves from there. Typically you might run half a dozen hull shapes for each design iteration. The class rule came out on 1 April and we ran six weekly iterations for 0.3, 0.5, 0.7 and then 1.0."
A delay caused by problems with the specification and manufacture of the foil arms, the supplied one-design units that support the head of the foils, meant all the teams were much later than expected and used the extra time in different ways.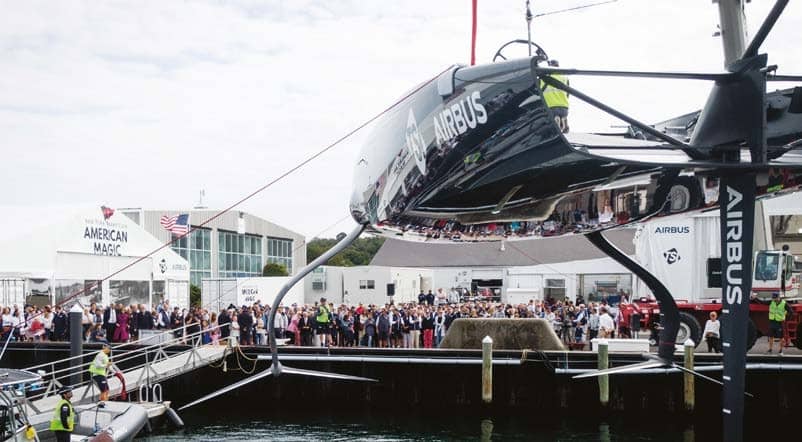 In order to reduce design, manufacturing and testing costs, and to maximise reliability, the foil arm stocks and the foil control systems are supplied equipment, as are the rigging sets, while the one design mast tubes have a tightly controlled build specification. There are strict limitations on the number of components that teams can build: two hulls, three mast tubes, 10 mainsails, 29 headsails, six foil arm fairings, six foil wings, and no more than 20 foil flaps.
The defenders – Emirates Team New Zealand (ETNZ) – launched first, on 5 September, in Auckland; American Magic was a week later in Newport, Rhode Island; Luna Rossa was unveiled on 2 October in Sardinia; two days after that was INEOS Team UK in Portsmouth. What has fascinated and excited even the most seasoned Cup observers is that, despite having the same goals in terms of the race courses, no wind limits published to date, and running broadly the same design tools and packages, the four boats show some radically different choices. American Magic and INEOS Team UK have flat hulls and varying degrees of scow-shaped bows, while Luna Rossa and ETNZ have gone for more skiff-like shapes, with different long skeg or bustle shapes running fore and aft, extending down under the hull.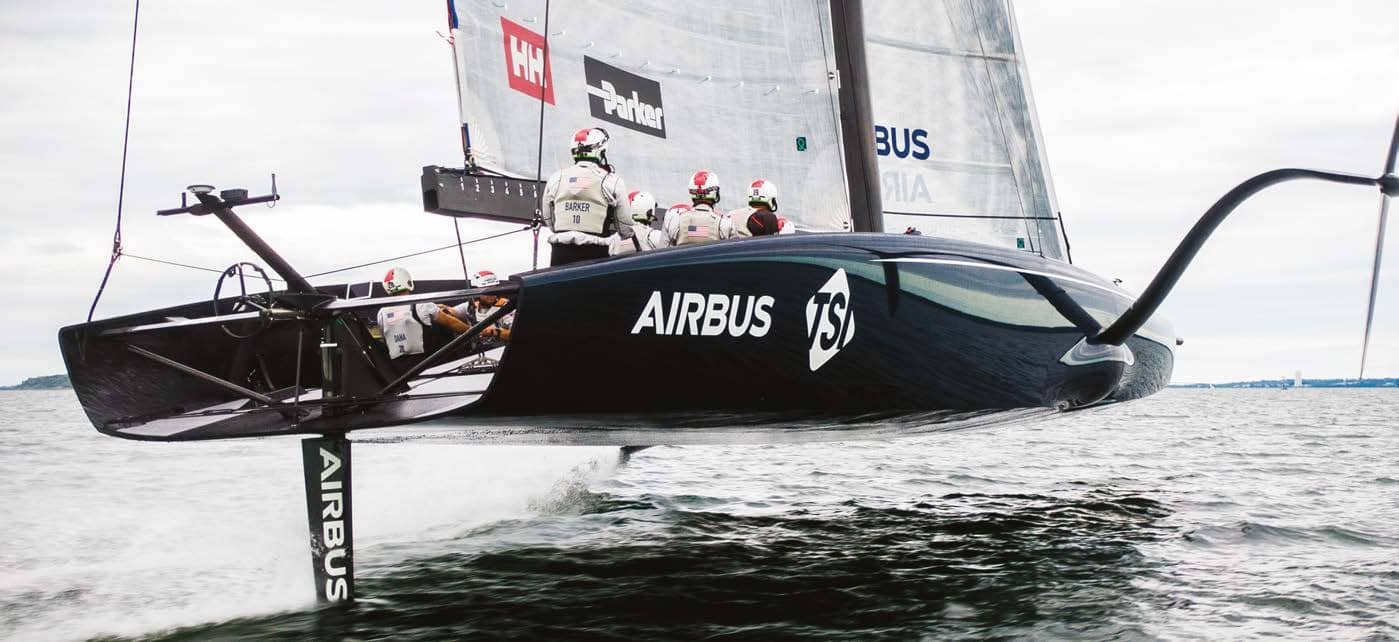 You can read up to 3 premium stories before you subscribe to Magzter GOLD
Log in, if you are already a subscriber
Get unlimited access to thousands of curated premium stories and 5,000+ magazines
READ THE ENTIRE ISSUE
December 2019