WINTER IN FIRELAND
Yachting World|June 2020
A BRITISH-CANADIAN COUPLE EXPERIENCE A ROUGH TIME OF IT WHILE CRUISING THEIR 27FT YACHT IN PATAGONIA
Nicholas Coghlan circumnavigated in the late 1980s with Jenny, his wife, on their small yacht, Tarka the Otter, before taking up a career in the Canadian Foreign Service. Many years later they were back at sea sailing their Vancouver 27 Bosun Bird from Cape Town to the Beagle Channel. Thence, over the winter, they cruised through Patagonia and the Chilean Channels.
Coghlan makes little of their achievements, describing in a matter-of-fact way what is really a remarkable adventure. Happily for us, he also writes with great perception and is a shrewd observer of the human condition. In this extract from 'Winter in Fireland' he and Jenny are working their way northwards up the west coast of South America. Dividing their time between playing Scrabble and life-threatening mast climbs in shocking conditions, they are not much troubled by overcrowding. Indeed, other vessels are a rarity, but the contrast he draws between the two that they meet is dramatic. Fishermen or superyacht owners – which would you choose for company on a nasty night at the end of the world?
Read on, and join me in a moment of enlightenment.
For 13 days we got up anxiously at sunrise to download weather forecasts. The window did not come. The wind stayed in the north or north-west, or went calm.
One day a 25m luxury yacht arrived from the north. The owner was an evidently successful investment banker but the paid crew, Kiwis Adrian and Jenny, were so desperate for some relief that they invited themselves over for dinner and brought two bottles of wine.
"The high life, mate? Not all it's cracked up to be. I gotta say, we'd rather be on a boat your size. We've got so many labour-saving devices, half of which aren't working, that we spend all day fixing them."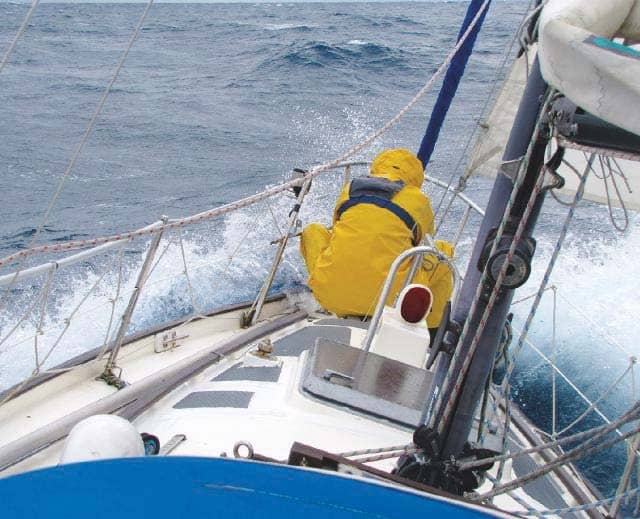 Adrian's Jenny chimed in: "And then there's the skipper. Likes his three-course dinner every evening, prime lamb or beef from the freezer, fine. But you know what? His wife's a vegetarian. That means two separate meals to be cooked every night, not counting ours…"
The captain and his wife separately called us up for long and rambling chats on the radio, ignored our invitation to come on over, and conspicuously failed to reciprocate. Jenny told us that her boss spent half his time on the satphone checking share prices.
Gales came and went. It rained, hailed, and blew. One day Cabo Raper lighthouse, 70 miles north, was reporting 50 knots of sustained winds. On the news, we heard that an inter-island barge had capsized south of Chiloe. A dozen or more drowned.
When really bad weather threatened, we laid out an extra anchor. There really wasn't much else to do. Only at extreme low tide was there one small beach on one side of the bay, where we made a couple of runs ashore to load fresh water and burn rubbish. Otherwise there was nowhere to land. We played yet more Scrabble, read a lot, slept a lot.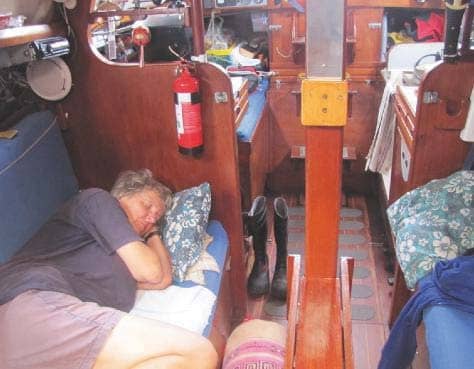 The longer you dither, the more difficult it is to actually make a decision. But on the night of 13 November the Navy was forecasting winds from the south-west to south at 25-30 knots, gusting 40-45: a bit strong, but at last the wind was now from the right direction. For once Jenny, who had lost a dozen Scrabble games in a row, was adamant. "Time to go."
You can read up to 3 premium stories before you subscribe to Magzter GOLD
Log in, if you are already a subscriber
Get unlimited access to thousands of curated premium stories and 5,000+ magazines
READ THE ENTIRE ISSUE
June 2020