TAKING CONTROL
Yachting World
|
September 2020
HOW MODERN AUTOPILOTS CAN BE YOUR BEST HELMSMAN, BY MATTHEW SHEAHAN
There is a school of thought in the IMOCA 60 world that a good autopilot system is worth sacrificing a few sails for in the overall campaign budget – that's how big the perceived advantage is for some. It's hardly surprising. At speeds that are regularly in the high 20s with sustained bursts in excess of 30 knots, there is much to gain from getting it right and a great deal to lose if you don't.
At these speeds, the rudder not only alters heading but will behave like an aeroplane's elevator: every twitch risks changing the fore and aft pitch of the boat. This is already balanced precariously on the giant foil to leeward and the canting keel fi n to windward.
So given this, it's little surprise the human pilot is considered to be the weakest link in maintaining a high-speed balancing act. As a result, there continues to be a great deal of effort focussed on designing autopilot systems that would do an F18 jet fighter proud.
You might ask yourself what this has to do with grassroots sailing, but the answer is quite bit – thanks in part to this year's global shutdown. Unless your crew was drawn from a large family living under the same roof, it's unlikely you were able to sail fully crewed this spring. And even if you were somehow able to pack the weather rail with crew sitting shoulder to shoulder, who else was out there to race?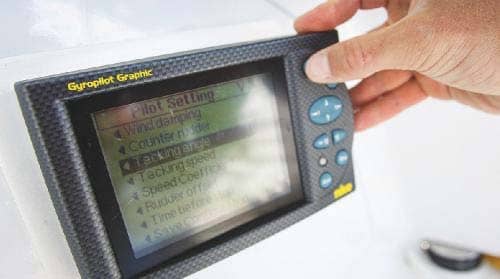 So this unprecedented period has at least provided an opportunity to look at the latest autopilot technology and how it could help with both short-handed and fully crewed sailing, either racing or cruising.
Understanding how you can get the best out of your autopilot is more than just simply reading the manual, as I discovered when talking to some of those who depend heavily on their pilots. They all made the point that getting the pilot to work properly so that it can be relied on in challenging conditions takes time.
It's not just racers who can benefit, either. Many cruising crews are sailing short-handed and, as events such as the ARC illustrate, the trend of sailing bigger boats with fewer crew is still growing.
So, being able to rely on your autopilot when you have slowed down to change a sail or put in a reef is just as important when cruising as it is when racing flat-out. Plus, steering in a way that reduces the rolling motion by reading a quartering sea more intelligently could make for a significantly more comfortable ride.
This season also saw a change in the Royal Ocean Racing Club's rules which now allow autopilots to be used on fully crewed boats. Some argue that a human can perform better than any pilot, but there are plenty of solo rock stars that will tell you quite the opposite. They claim that even some of the most common, mass-produced autopilots can now sail better than a human in certain conditions. The key is setting them up correctly and that, it seems, is where so many of us go wrong.
So we've talked to some of the experts in the shorthanded racing scene about how they set their systems up to get the best out of them. Getting this right could make life more comfortable, and give you a competitive edge.
GETTING IT SET UP
Before you look at working on the pilot's settings, the first essential step is to calibrate the boat's basic instruments.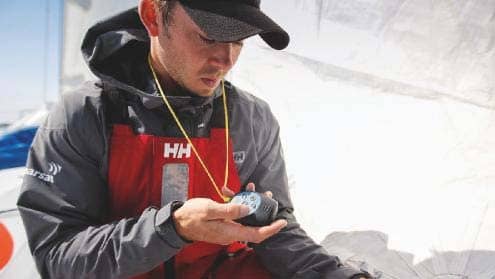 "When we get aboard to investigate an autopilot system, it is not unusual to find that the only item that has been calibrated is the echo sounder depth offset," says B&G product director Matt Eeles.
You can read up to 3 premium stories before you subscribe to Magzter GOLD
Log in, if you are already a subscriber
Get unlimited access to thousands of curated premium stories, newspapers and 5,000+ magazines
READ THE ENTIRE ISSUE
September 2020