SURFING INTO EL SALVADOR
Yachting World
|
October 2020
SUZY CARMODY STUMBLED UPON A SOCIABLE CRUISING COMMUNITY AS SHE EXPLORED EL SALVADOR
We dropped anchor in the middle of the night and waited until daybreak for our rendezvous. We were at the agreed point to meet our pilot who would safely see us into Bahia Jaltepeque, El Salvador.
The long sand spit that protects the lagoon at Bahia Jaltepeque also creates a zone of dangerous shoals and breakers at the entrance, and it is strongly advised not to try and cross the bar without a local guide. The surf breaks continuously across the sandbar and the safest time to cross is at high tide. Before leaving Huatulco in Mexico we had emailed Bill Yeargan, who lives in the bay and helps coordinate between visiting cruisers and the local pilot. Arrangements were made, and early that morning the pilot arrived in their highly mobile panga, to guide us through the channel while Bill's reassuring voice on the radio directed our course.
We stuck to the pilot boat like glue as it disappeared below the swell and rose up on the next wave. Surf was crashing in front of us, and we were surrounded by white froth. Distant Drummer, our Liberty 458 cutter-rigged sloop, topped 14 knots as we surfed down the front of a roller. It felt like a sleigh ride: fast and exhilarating but nerve-wracking as we concentrated on the helm.
When we had originally planned our cruising season in Central America we were in two minds about visiting El Salvador. El Salvador's Pacific shoreline is famous for its surf breaks, and the two most popular cruising destinations in the country are estuaries protected by sand bars. The thought of crossing shoals and breakers was a little off-putting. However, as we waited in Mexico for a weather window to cross the Tehuantepec Gulf we met several north-bound cruisers who waxed lyrically about the wonderful time they'd spent in El Salvador.

Assured that the sandbars were not a problem as long as you used the services of a local pilot, we let serendipity (and the pilot) guide us and enjoyed three fantastic weeks anchored in Bahia Jaltepeque.
There was no shortage of interesting destinations to visit; colonial cities and Mayan ruins, volcanic craters and black sand beaches, coffee plantations and local markets. At Bahia del Sol we crossed paths with the Cruisers Rally to El Salvador and enjoyed exploring the mangroves, surfing at the river mouth and hanging out by the pool with new friends. With its dramatic landscapes El Salvador is a captivating place to visit and well worth a stop-off on your cruising itinerary.
DODGING THE T'PECKERS
The Tehuantepec Gulf between Mexico and Central America is famous for its violent, squally Tehuantepec winds, or T'peckers as they're affectionately known. Strong northerly winds, associated with high pressure systems in the Gulf of Mexico, funnel through low points in the isthmus and shoot across Tehuantepec like a jet flame. These gales blow for three or four days at a time, often reaching storm force conditions, and kick up a short, steep and generally nasty swell. However, T'peckers can be reliably forecast so planning a crossing of the Gulfo de Tehuantepec is quite straightforward.
Huatulco is a popular place to wait for a weather window. This area of southern Mexico was developed for tourism in the 1980s. The craggy coastline is indented with small, pretty inlets whose golden sandy beaches are fringed with palm-fronded palapa restaurants and ringed with luxury resorts. However, gunkholing along the coast is not for the faint-hearted; many of the bays have narrow entrances that are strewn with rocks and navigating in and out can be slightly nerve-wracking, and definitely best not attempted in a serious swell.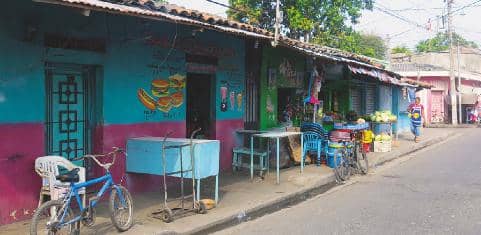 You can read up to 3 premium stories before you subscribe to Magzter GOLD
Log in, if you are already a subscriber
Get unlimited access to thousands of curated premium stories, newspapers and 5,000+ magazines
READ THE ENTIRE ISSUE
October 2020