SET FREE & GO
Yachting World|July 2020
WHAT WOULD IT TAKE TO GET READY AND PREPARED TO SAIL AWAY FOR A LIFE AFLOAT? RALLY ORGANISER JEREMY WYATT GUIDES US WITH HIS ADVICE
Getting ready to live the dream can be daunting. For anyone embarking on a bluewater adventure, especially if it is the first time they have set off for an extended period of offshore cruising, the months and weeks preceding departure can be stressful. There is a never-ending list of jobs, while you balance work and family life, and the clock seems to speed up as departure day approaches.
Having been involved with the ARC rally as an organiser for over 20 years, I know that getting boat preparation right is essential to enjoying your time away and being able to relax. To help with the blizzard of tasks and to bring some order and focus into the crucial pre-departure preparation time, it helps to break your efforts down into smaller segments. We have compiled an ARC bluewater checklist, drawn together from our collective years of experience of the rally team, and this knowledge will hopefully help give some focus to your tasks and tame the beast that is your boat jobs list.
Rule number one is 'set a date to leave'. Nothing focuses the mind like a deadline. Having a date to leave will instantly make your adventure more real. You may not have left work yet, but this is the project you've contemplated for years.
Writing a date on your calendar makes it a definite plan, and by telling family and friends you're leaving on a specific day there is less room for slippage.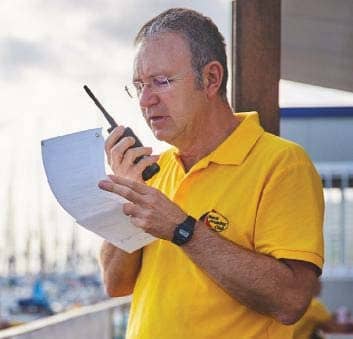 Rule number two is 'learn to love lists'. You will have them for all sorts of things, and no doubt devise your own system and method for them. By planning and segmenting these you can stay focussed and on track with your chosen timeline.
The advice that follows is given in the context of a six-month countdown. It assumes a level of previous experience, and I'm going to look at key areas of preparation for your boat and your crew, and organising your own life.
BOAT SYSTEMS
Even if yours is a newer boat, you should inspect all through-hull fittings and make a sketch plan of their location as this will help you, brief new crew members, later. Change any fittings that are corroded or won't move easily and remember to add wooden bungs, suitable for the size of the potential hole, tied close by the fitting. While you're in the bilges and lockers, give everything a good clean and take the opportunity to empty and sort lockers. Catalogue your boat spares, record model and serial numbers of key systems and make a stowage plan – number your lockers and try to group things logically when stowing them.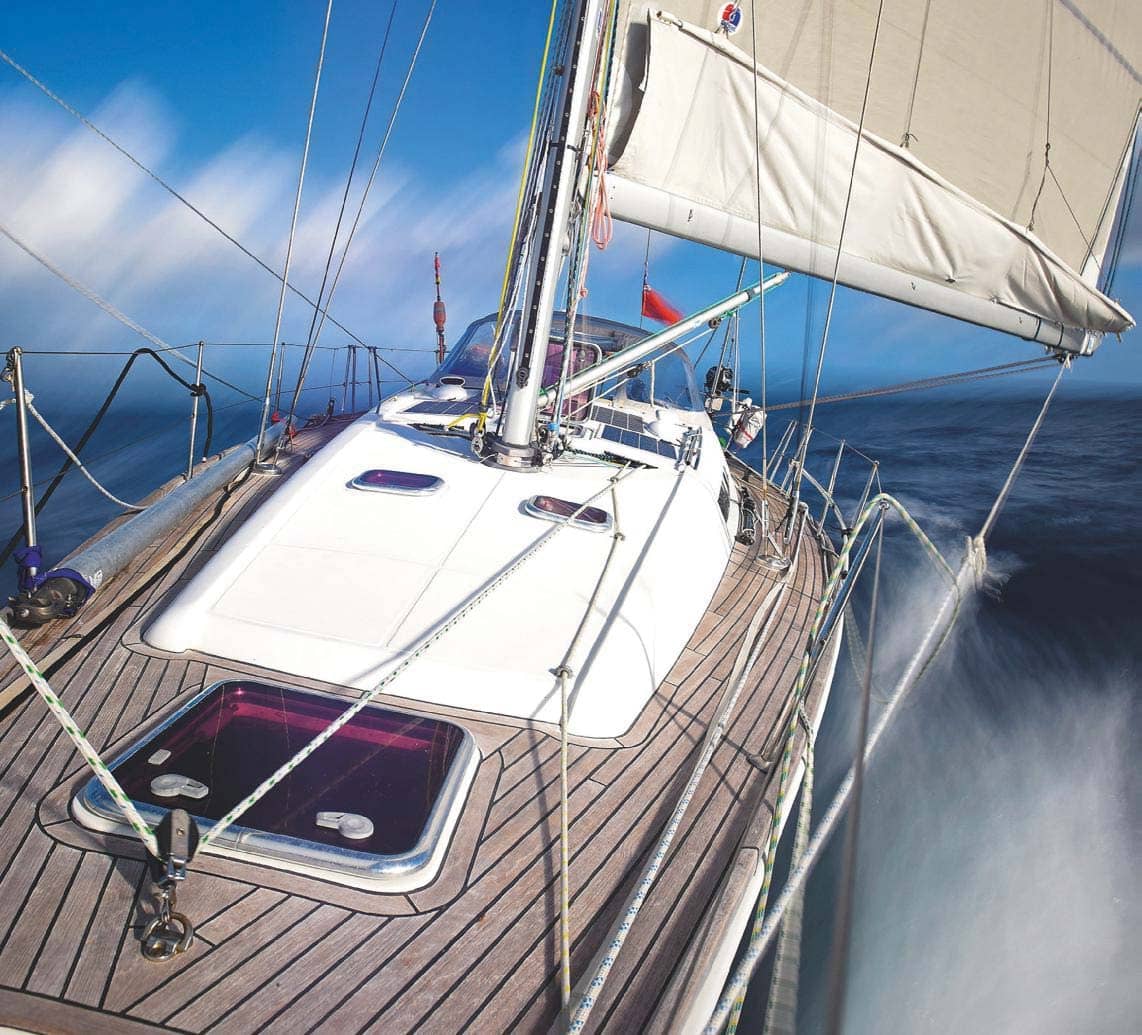 Your evening job, meanwhile, is to read all the user manuals for the major boat systems. If you want to save space, you can either download from the manufacturer's website or make your own digital copies. Store these in a logically named location and keep a back-up on a USB drive. Pay particular attention to the recommended lists of spares and consumables. Also don't forget about the connections – pipes, hose clamps and pumps. Do you know what types of pumps you have for bilge and freshwater? These can be critical items offshore, so should be priority spares.
Steering is often the most overlooked part of the boat system – until it goes wrong. Your steering system will be working very hard as, with any ocean passage, you cover more miles in a few weeks than you might normally sail in a couple of seasons. Your boat will also be heavier, laden with fuel, water, food and cruising gear.
Do you know what type of steering system you have? Make sure the spares and tools you carry are suitable. Start by taking a look in the steering compartment and investigate for signs of wear, frayed cables, loose mounts, and dribbles of oil; these are warning signs of potential steering failure. This is one of the most frequent major problems we see on ARC boats, but you can reduce the risk by regular checks, and by planning for it to fail.
Autopilot rams exert a lot of force, so check for loose bolts and dust building up below the ram, as this can be a sign of wear. Depending on the age of the unit you may want to change the ram. All the major manufacturers have great support information on their websites.
You can read up to 3 premium stories before you subscribe to Magzter GOLD
Log in, if you are already a subscriber
Get unlimited access to thousands of curated premium stories and 5,000+ magazines
READ THE ENTIRE ISSUE
July 2020