ON THE LIMIT
Yachting World
|
September 2020
THIS YEAR'S VENDÉE GLOBE IS A RACE FOR FUTURISTIC FLYING MACHINES. HELEN FRETTER AND ANDI ROBERTSON TAKE A CLOSER LOOK
HELEN FRETTER AND ANDI ROBERTSON
The world of single-handed offshore racing is a uniquely rarefied one. It's an oft-quoted statistic that more people have been into space than sailed around the planet non-stop, but solo sailors who have successfully taken on the toughest race in the world belong to a particularly exclusive club.
"I think there's only about 80 of us who have ever finished the Vendée Globe," remarked Sam Davies, who will be entering her third Vendée this November. "That's nothing compared to the number of people that have been on the International Space Station [240]."
But as the pace of development in the IMOCA class accelerates ferociously, this elite world is changing. The 2020 Vendée entry list includes few of the 'old guard' who featured heavily over the past decade, such as Vincent Riou and Jean-Pierre Dick.
Among the skippers with brand new latest generation designs (see page 27) are Charlie Dalin and Sébastien Simon, who will be starting from Les Sables d'Olonne for the first time. For Dalin it will only be his second solo IMOCA race. They'll be racing two of the most experienced sailors on the circuit: Alex Thomson, entering his fifth Vendée and hoping to finally take the top spot after 20 years of trying; and Jérémie Beyou, on his fourth attempt. Both are in new boats. The fleet is more of a technology race than ever, while the Vendée Globe will forever be a battle of attrition and seamanship. So what do you need to succeed in the IMOCA class today?
ROAD TO LES SABLES
A well-worn path to the Vendée Globe start line has been trodden by hundreds of hopeful French sailors. It begins with a Mini Transat campaign, where they learn to fix everything that can possibly break on tiny, overly complex boats, to manage a campaign on small change and hope, to read ocean weather systems, and to contend with the fear – or joy – that can only come when you are thousands of miles from land, in thousands of feet of water, alone, and often heart-wrenchingly young.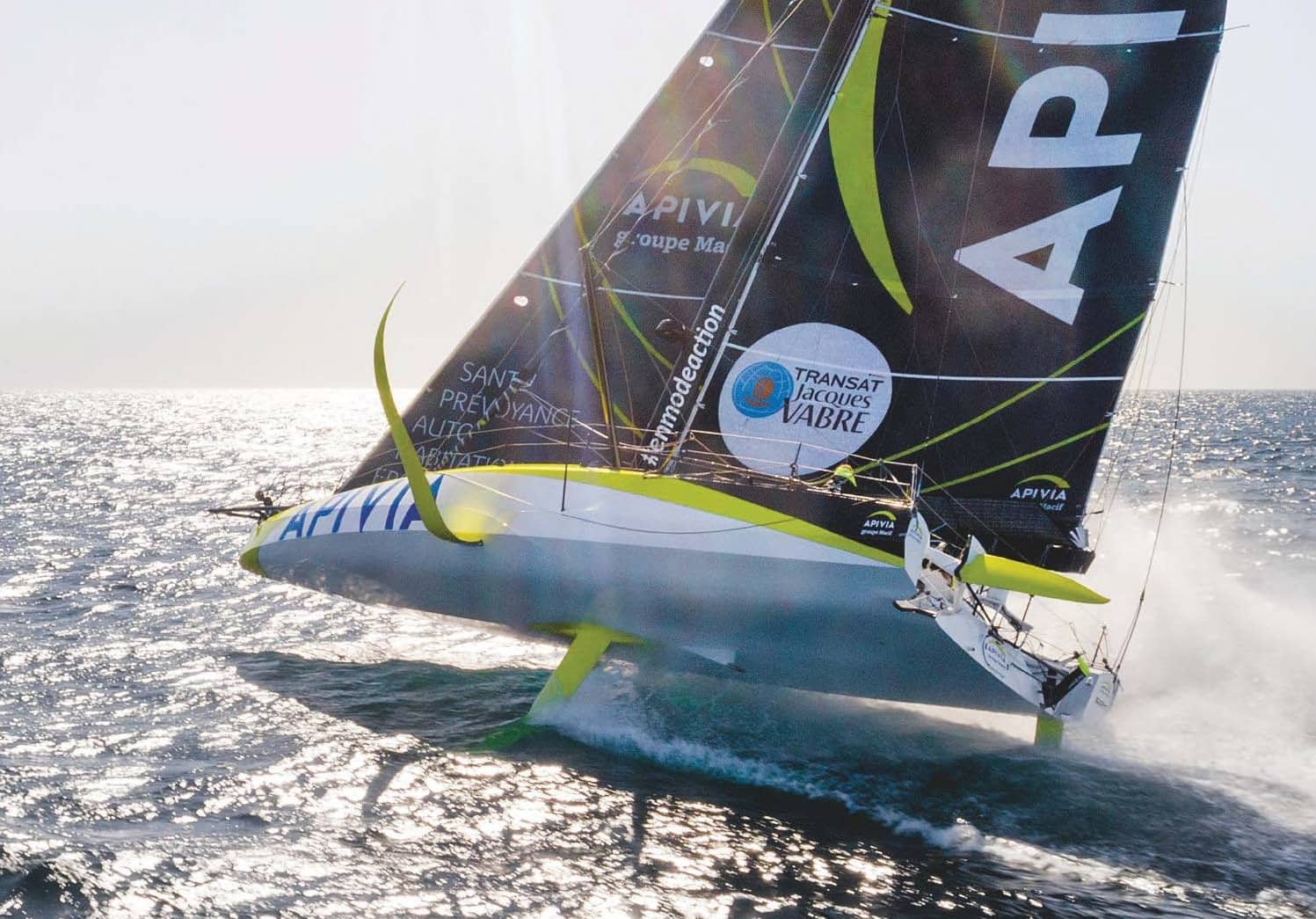 Subsisting on coffee, sleeping on generous friends' floors (or worse, Ellen MacArthur famously lived in a container in a French boatyard), Mini Transat sailors have their commitment thoroughly tested. For many the next stage may be a Figaro, racing in a fleet so close that shines a spotlight on every tactical option missed, every manoeuvre fumbled. Here they learn how to manage the kind of sleep deprivation that leads to hallucinations, and how to abandon all ego. The budgets go up, the need to satisfy a sponsor increases.
The prize can be a ticket to the big league: an IMOCA 60 sponsorship deal, and a chance to try and emulate Alain Gautier, Michel Desjoyeaux or Armel Le Cléac'h, who all won at least one Figaro before winning the Vendée Globe.
However, to run a foiling IMOCA 60 campaign today requires a budget of €10-15million. Do these traditional pathways still produce the best skippers, or are marketing and boardroom negotiation skills more important?
"I do think that France has got just the best set up ever with the Mini Transat, the Figaro circuit, the Class 40s and then the Vendée Globe," says Davies.
"It's the ideal ground to go through, and I guess I did that because I went from Mini to Figaro, and truly the performances that I did in Figaro gave me my first opportunity with Roxy in the IMOCA.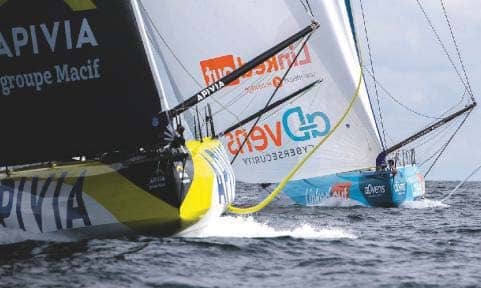 "But then other people do it the opposite way and manage through being very clever and having good contacts. Getting a budget can get an IMOCA project going straight off without too much sailing experience. But then they'll struggle because the performance in the IMOCA circuit is now pretty high.
"I would never have dared to have gone straight to an IMOCA having not been in a Mini or a Figaro! But I remember being really impressed with Jean-Pierre Dick who came through having found a budget, but never having sailed Mini or Figaro. He actually did some IMOCA sailing, realised he was being beaten by people who'd done a lot of Figaro racing and he just swallowed his pride and set off on a Figaro campaign because he knew that was the quickest way to improve his solo sailing."
Solo sailors have always had to be their own engineers, but the complexity of a modern foiler now requires a huge team that not only includes sailmakers and electricians, but also specialists in aeronautics, hydraulics and composites. Charlie Dalin, skipper of the impressive Apivia campaign, is not only a graduate of the Mini and Figaro circuits but also a qualified naval architect renowned for his stringent attention to detail. Sébastien Simon is a composites engineer, Sam Davies a Cambridge engineering graduate.
"On Initiatives Coeur, I developed a new autopilot with Madintech last year, and I was the first one using that pilot. I've got a Mechanical Engineering degree and I love all that, the development and feedback, working with these companies who are right on the leading edge. It is really technical. I use my degree pretty much every day," says Sam.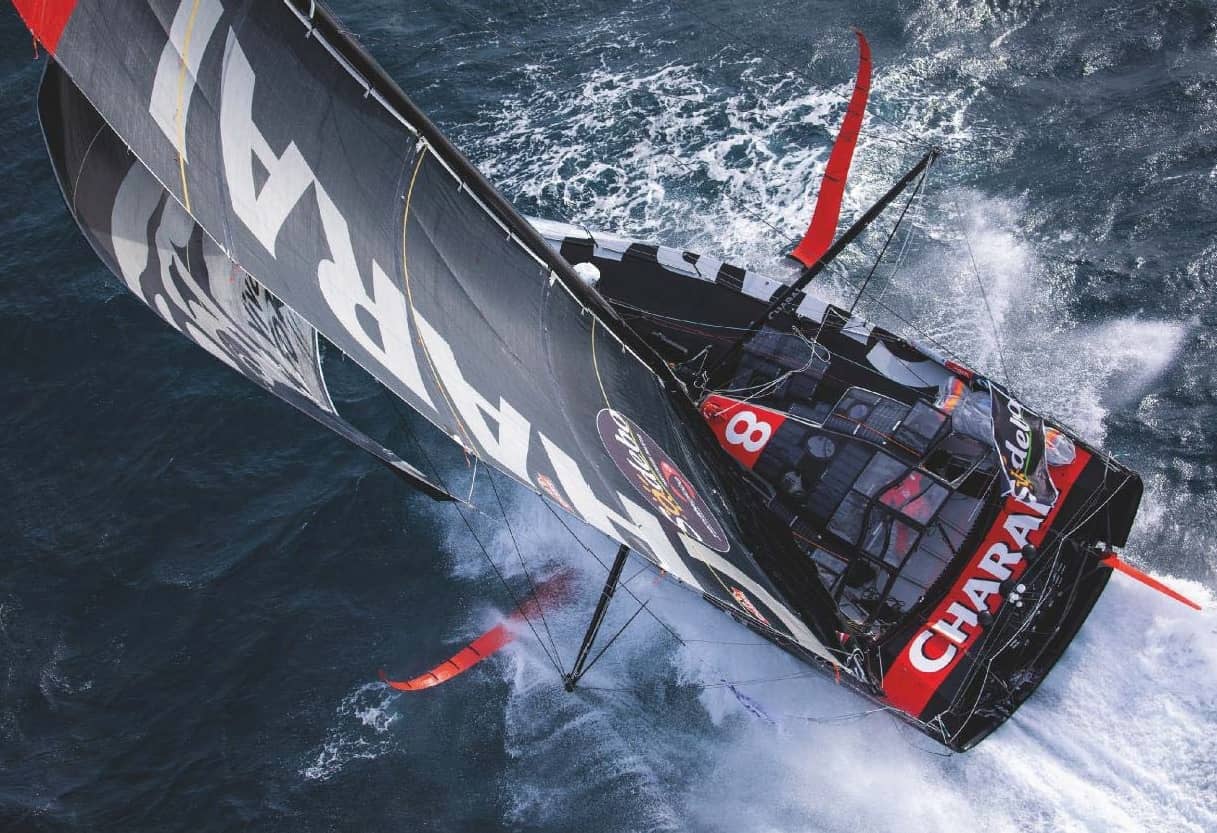 "Our boats are full of technology now. So, naturally, it leans towards the people who are a bit geeky and have a technical brain. But you can still be a young up and coming sailor who wants to buy an entry-level boat that's reliable, and you can go and have a great adventure. The company that sponsor you will just will get just as much out of it as the sponsor of the winning boat if they manage to live the adventure of the Vendée Globe with you. The great thing about the class is that these boats do exist, they're much easier for a smaller team to work on, and they're maybe more likely to finish."
Many sailors and shore crews have begun their careers working as preparateurs, sometimes offering their skills for free. But as the boats have become more technical this area of work is increasingly formalised.
You can read up to 3 premium stories before you subscribe to Magzter GOLD
Log in, if you are already a subscriber
Get unlimited access to thousands of curated premium stories, newspapers and 5,000+ magazines
READ THE ENTIRE ISSUE
September 2020