LESSONS FROM A LIFE AFLOAT
Yachting World|July 2020
PETE GOSS HAS DECIDED TO CHANGE HIS VOYAGING PLANS AND SAIL NEARER TO HOME, BUT HE REFLECTS ON WHAT HE'S LEARNED
After two and a half years and over 17,000 miles of cruising from the UK to the Caribbean and the US east coast, we are often asked what we have learned. The truth is that, thanks to lots of reading, videos and generous advice, we have affirmed as much as we've learned.
If the call of the sea beats in your heart, embrace it and spread your wings while you can. In our case, changing family circumstances means that the Pacific is now one step too far. We need to be closer to home and have decided to sell our lovely Garcia 45 Exploration, Pearl, downsize and explore Europe on a seasonal basis. We could never stop cruising; our plans just need to adapt.
And that's the nub of it: cut your cloth to suit your time, budget, family, work, sailing experience and inclination. Not long ago, we found ourselves anchored with a couple who had set out for a year and are still cruising decades later. Within a tight radius there was the happiest of weekend cruisers, a liveaboard family and another couple who prefer six months on and six months off. For us it was a window of opportunity that we jumped into with both feet to discover one of the most life-affirming things we have done.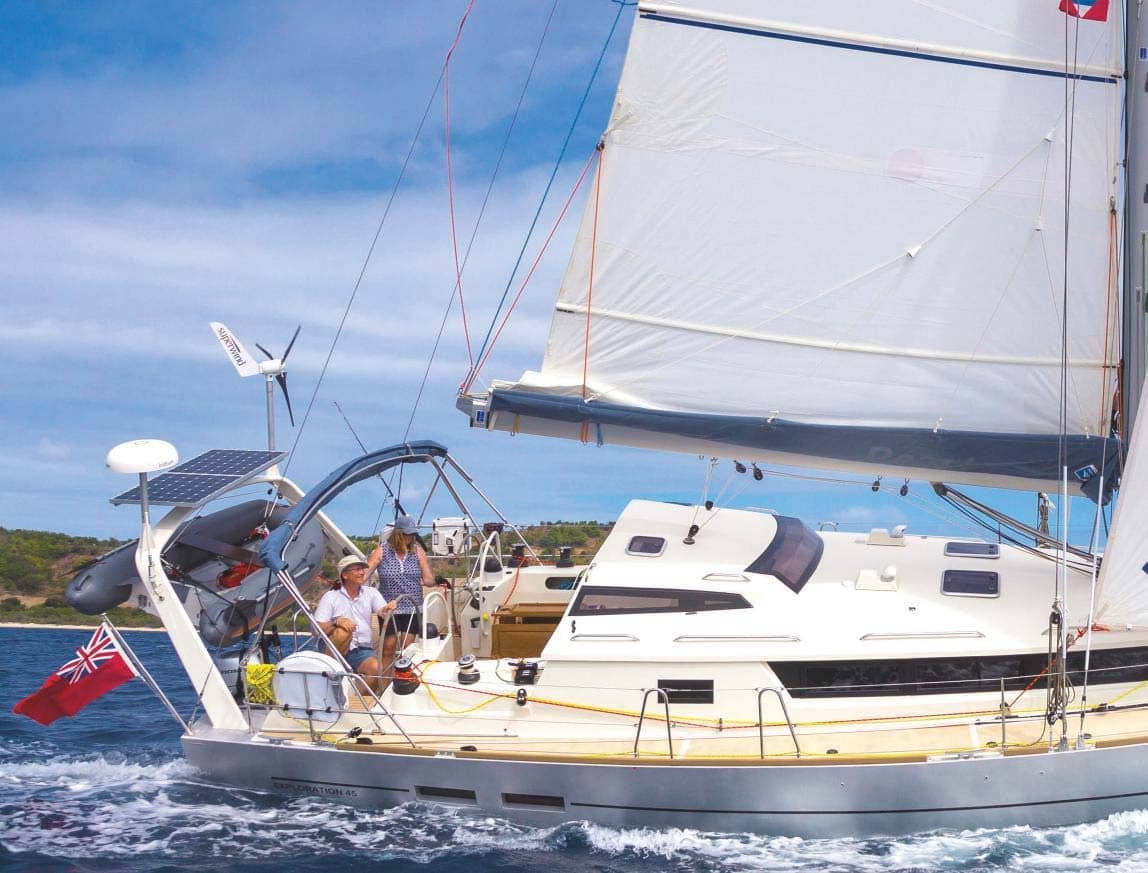 Immediate family have shared the adventure during their holidays and that quality time with them has offset our absence from home.
Long-distance cruising doesn't need to mean cleaving of family bonds. We have a website, and WhatsApp has proved to be a lifeline.
While it's fine for visitors to book continental flights well ahead, the final destination is decided a week out. Local logistics are far safer, faster and more flexible than beating into a headwind.
When we left for the big blue yonder, we anticipated returning for a month a year but in practice found this too short. With a few clicks we extended our return flight to rejoin Pearl to chime with our instincts. And that's another truth: for the first time we truly owned time and it was ours to manage. Last year, we spent nine weeks at home to participate fully in our daughter's wonderfully unique wedding.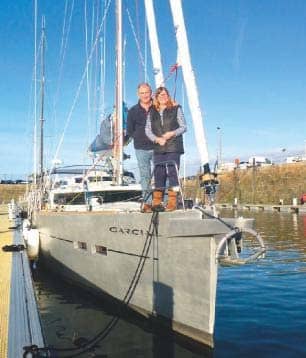 Many ask us about budget. It has been more expensive than we expected. We are not liberal with our cash but decided we would rather have four good years than five mean ones. Of course, you can exist on beans, but such an approach can preclude many of the gems that lie ashore. The extra expense has been offset by morphing my work to maintain an income with consultancy, teaching and writing. I do a lot more than people realise but I find it adds to the mix of life, provided I regulate it carefully.
We set off on an adventure of exploration hoping to meet people and have made many lifelong friends. Cruisers form a large community of all ages, backgrounds and nationalities. A generous zest for life is the common thread so you are never short of help. Casual gatherings are the norm, there are interesting backstories and so there is never a dull moment. "See you on the big blue highway," is our parting shot and we have rekindled friendships in the most remote of places.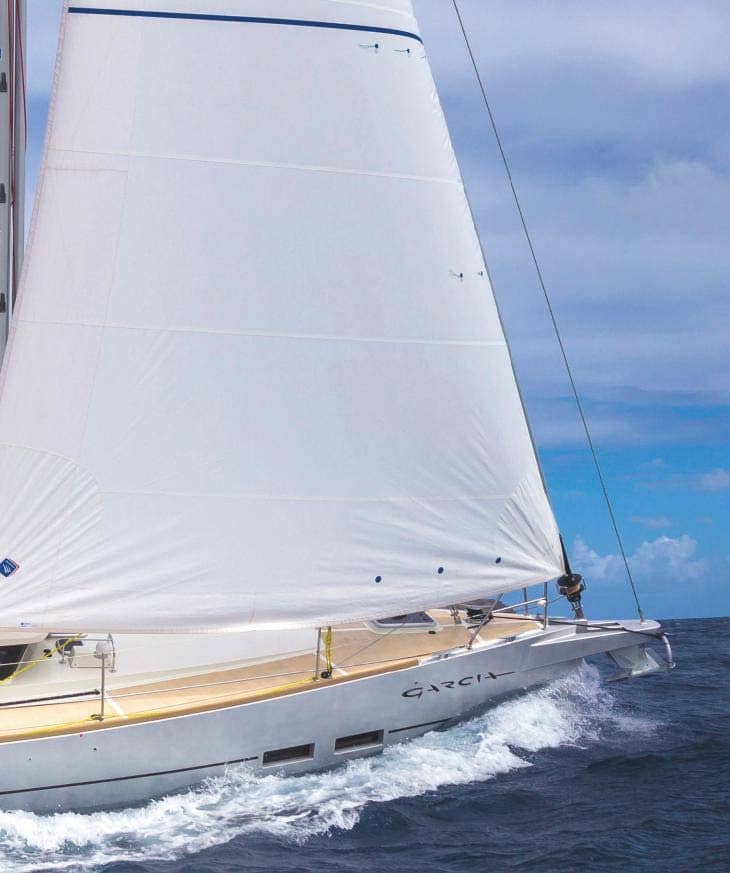 The nonconformist traveller can feel inhibited by structure but we love the Ocean Cruising Club (OCC), the qualification for which is the completion of a 1,000-mile straight line passage. It is an amazing support group with port officers all over the world who are a font of local knowledge. The OCC flag is an open invitation to members and you never know who will be knocking on the hull next.
You can read up to 3 premium stories before you subscribe to Magzter GOLD
Log in, if you are already a subscriber
Get unlimited access to thousands of curated premium stories and 5,000+ magazines
READ THE ENTIRE ISSUE
July 2020