HIDDEN TALENTS
BRITISH COLUMBIA IS FAMED FOR ITS LANDSCAPES, BUT JULIEN GIRARDOT DISCOVERED A RICH COMMUNITY OF CRAFTSMEN BOATBUILDERS DOTTING ITS CREEKS
At first glance, Gabriola Island does not seem to be much a haven for sailors. Sails appear on the water for just a few months of the year, as the winters are long and harsh. Dense forest covers this British Columbian rock hidden in the Salish Sea, but in the shade of the pines boats are maintained with love. Gabriola Island's bays shelter craftsmen who work humbly and quietly on their projects.
Here, sailors don't chase after wins. Gabriola Island is not a nursery for future racing champions. The sailing community takes its time. Boat lovers ponder, dream, learn, and share their understanding of boats and life on the sea with one another. And they take pride in the task of building and maintaining beautiful boats for their own enjoyment.
That the people of Gabriola Island possess a relaxed attitude toward sailing is no accident. In the 1960s, the island became home to many hippies who were seeking a simple rural life. Today's residents are a little more realistic, but a lineage of communal values and living according to nature's rhythms has undoubtedly left its mark on the island's inhabitants.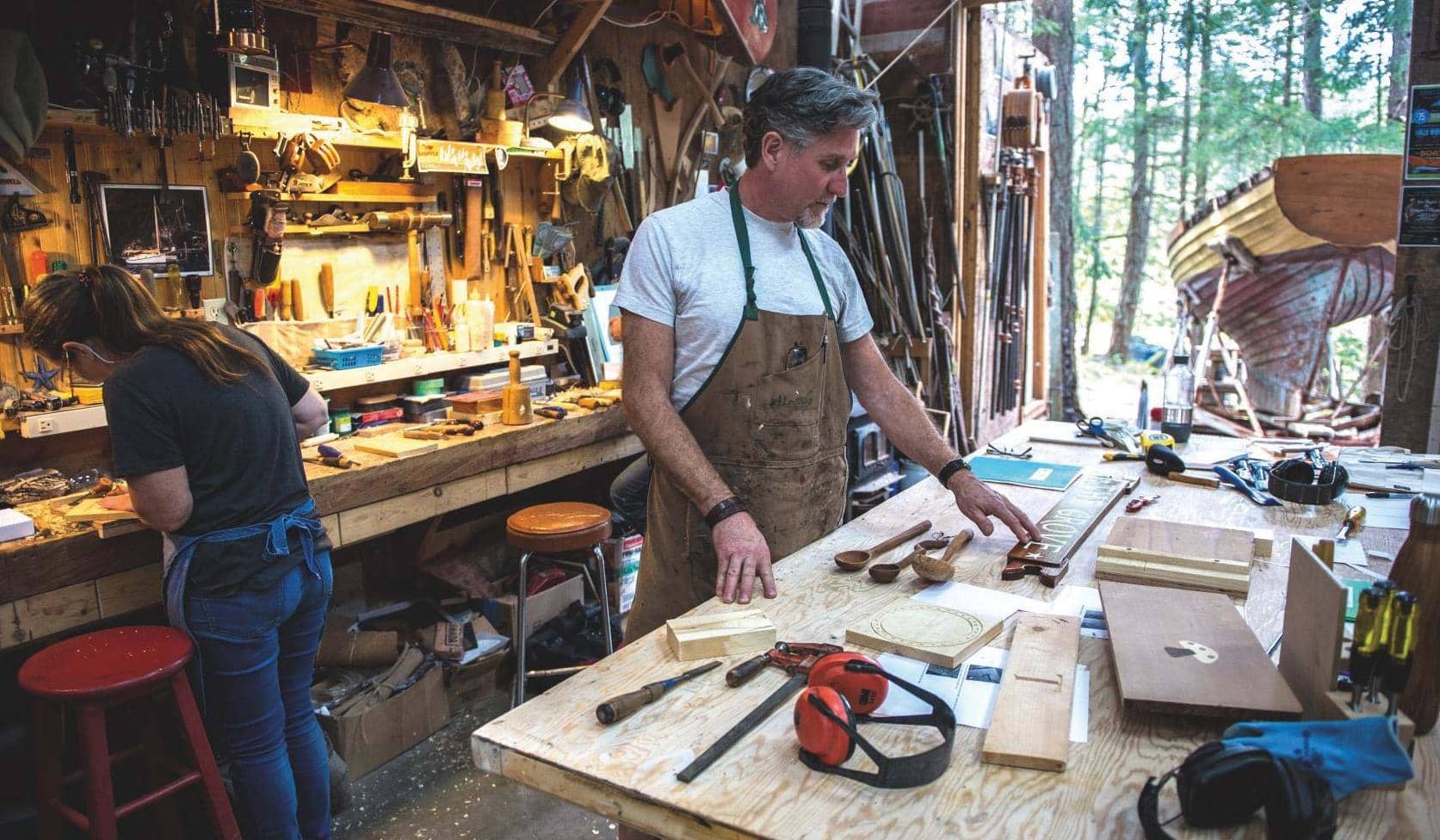 Tony Grove
The woodwork master
Tony Grove, 57, is a serious shipwright. "It's my trade," he says with conviction. Growing up in the Vancouver area, he trained as a ship builder in the 1980s and was employed by a family business to restore wooden boats. His journey to Garbiola Island is typical of many: in 1999 the owner of the Silva Bay Shipyard School invited Tony to become a teacher there. Tony spent six years at the school and many young people who studied with him are now themselves residents of Gabriola, owning or building their own wooden boats.
When Tony arrived on the island an owner placed an order with him to build a 30ft wooden sailboat. The project needed its own home, so Tony bought an old truck mechanic's shop in the woods. He transformed the shed into a shipyard and hired other craftspeople to help with the build, but running the build and teaching took its toll so he eventually left the Shipyard School.
Later, he founded a school of his own, The Grove Woodworking School. Today, Tony teaches general skills and techniques of woodwork, from how to carve a wooden spoon to how to build your own canoe. He lives a quiet life and loves to share his rich storehouse of skills in small class settings.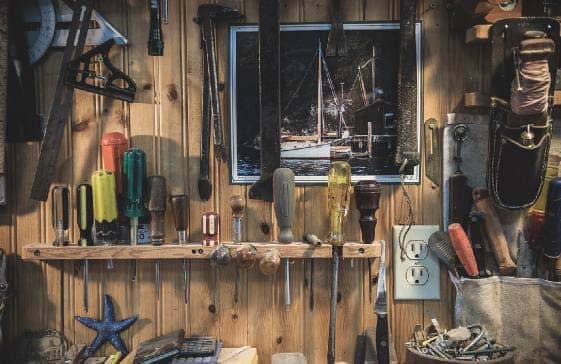 You can read upto 3 premium stories before you subscribe to Magzter GOLD
Log-in, if you are already a subscriber
Get unlimited access to thousands of curated premium stories and 5,000+ magazines
READ THE ENTIRE ISSUE
April 2020