CRUISE THE WORLD... WITHOUT A BOAT
Yachting World
|
November 2020
ELAINE BUNTING GETS TIPS FROM CREW ON HOW TO HITCH-HIKE YOUR WAY AROUND THE OCEANS, AND FROM SKIPPERS ON HOW TO TAKE ON EXTRA HANDS
As a boy, Darroch Tait always had his head in a book. He was fascinated by adventures and the discovery of new lands. In his early 30s he decided to quit his job as a teacher, buy a boat with his best friend and go sailing for a few years. He set off in his 35ft Trident Warrior Hitrapia in 2013 and cruised the Med, before Hitrapia dragged her anchor one night and was wrecked near Sagres.
Tait didn't want to abandon his plan. So he decided to walk the dock and find a skipper who would take him on as crew. It led to him being crew for a transatlantic crossing and then sailing round the world in 2016. Today, over two years of sailing and three different yachts later, he has completed the circumnavigation, and written three books about his travels.
It has given him adventures to rival the most vivid of those childhood books. "Active volcanoes, catching a 100kg marlin, surfing monster waves, freediving with whale sharks, sailing through the midst of the humpback migration off the east coast of Brazil… these are just a few of the many highlights," he says.
JOINING THE VILLAGE
When Karen Slater lost her job with the Fire Service after 21 years she decided to go sailing. She had no background in yachting and limited knowledge, but she spent two seasons crewing for a charter skipper in Greece before signing up online in 2018 to find a yacht to sail on round the world. She finished up crewing on four different yachts. "Young or old, it's a fantastic experience," she says.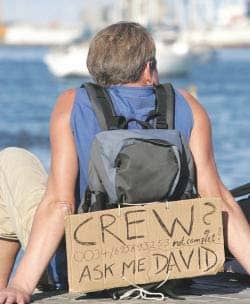 Slater had a crew position for the World ARC in 2018, a rally that attracts – and needs – a group of travelling crew. Her experience illustrates that even careful plans often fall victim to events, so you must be prepared to hatch Plan B, C and even D. She initially set off from St Lucia with an American couple, but three days later was struck down with pneumonia and had to be taken off.
Slater rejoined the boat in the Marquesas Islands and sailed onwards to Vanuatu. Then, she jumped ship "with the say-so of the captains", and continued to Australia on another boat on the rally. Next, she joined a Swiss skipper who had an injured crew. Close to Mauritius, however, she was injured herself after being thrown across the cabin and concussed. She was evacuated, and again returned home, but rejoined the same boat in South Africa for the final legs across the South Atlantic and up to Grenada.
Rallies such as the World ARC provide lots of these opportunities and are a great way to form connections and build a reputation. The benefits lie in both directions: becoming part of the rally 'village' can offer lots of crewing opportunities, and when the unexpected happens to a skipper's plans, the same community can supply an experienced helping hand for a leg or more.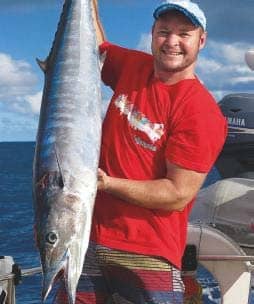 HOW TO GET A RIDE
Time was when the only way to get a ride on a yacht was walking the dock, and many travellers still do that. But as with dating, crew searches have moved online, and if you have sailing experience to offer this is a better way to seek a boat or crew. Sites such as OceanCrewLink.com and crewseekers.net are great places to start.
As with online dating, however, don't take owners at face value, and don't expect them to do so with you – sailing has its fair share of bluffers and eccentrics. Karen Slater's first-ever cruising experience was with a solo sailor who turned out to be "a huge drinker" who made unsafe decisions at sea. "I think what he wanted was a sober driver and that was beyond my skills," she says. She quit, never to make that mistake again.
"Talk to someone face to face, not just by email. Have a few conversations and get a tour of the boat if possible. They can list all the sailing experience in the world, but you need to know what that means," says Slater. If you can have a few days sailing with someone beforehand, even better.
"Go with your gut feeling. You will be stuck in a very small and confined space for a long time, so I would always suggest spending as much time before setting off as possible to see if you get along," says Darroch Tait.
"If you don't like or trust the skipper on land, they will be a nightmare at sea. Never get on a yacht with a skipper who skimps on safety. Lifejackets, liferafts, flares etc must be serviced and in date. If they're not, I wouldn't trust the skipper – these are basic necessities for survival if it all goes wrong."
American sailor Tina Crabtree has sailed around 20,000 miles on ten different boats with more than 50 crewmates in total. "With the exception of two people, everyone worked together and was a joy to sail with," she says.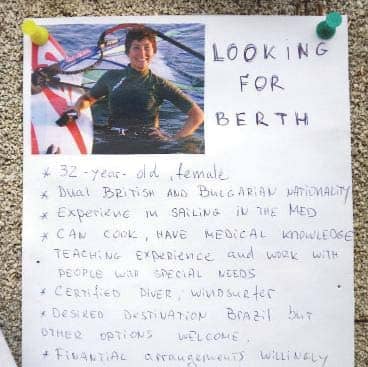 "My advice is safety first. I left one boat because I was not safe. Somehow before I joined I had failed to notice the chafed jib furling line and many other signs."
Crabtree also advocates joining boats in races and rallies – in her case the PacCup and World ARC. "These boats have had to pass inspections in order to join the race and thus were very well maintained."
You can read up to 3 premium stories before you subscribe to Magzter GOLD
Log in, if you are already a subscriber
Get unlimited access to thousands of curated premium stories, newspapers and 5,000+ magazines
READ THE ENTIRE ISSUE
November 2020