COUNTDOWN TO YOUR BIG ADVENTURE
Yachting World|May 2020
FIVE SKIPPERS TELL ELAINE BUNTING ABOUT THEIR PLANS AND PREPARATIONS TO GO VOYAGING
For most sailors, preparing for an Atlantic or round the world voyage typically takes between a year and three years. According to the surveys we carry out annually with ARC rally skippers, that is the average time it takes to choose and buy a suitable boat, equip it, train up and get all the moving parts of work and domestic life aligned.
Right now, almost everyone's plans are on ice, but this uncertain period of enforced stasis may actually be a good opportunity to take stock of your life goals and what you need to reach them. If you've always dreamed of sailing away or of a long voyage and a break from normal, striving life ashore, this could be the time to create more serious plans.
To find out how other sailors are planning their journey along the typical three-year 'runway' and what their challenges have been, we spoke to a five sailors at different stages. What follows is a snapshot of their choices and approach.
FLEXIBLE PLANS
TOM AND CLAIR CREAN
Tom and Clair Crean are from the UK but living in Switzerland, where Tom works as an IT consultant. Tom is from a sailing family – his father used to work for Westerly when they built cruisers and cruiser-racers in the UK. They have been thinking and planning to leave for the last two years and when they came to look for a yacht for a budget of £50-60,000 it was Westerlys and Moodys from the Eighties and Nineties that Tom thought of, boats with a "centre cockpit for a decent aft cabin and solidly built."
As with everyone we spoke to for this article, finding a good and well-maintained example of a particular type of used yacht was not easy and soon the Creans concluded that they "would never get 100%".
The yacht they eventually bought three years ago is Moody Blue, a Moody 376, which they keep in the UK. "We were very lucky: the previous owner had bought the boat 30 years ago and had really looked after it, but not upgraded much so it was almost like it was out of the factory," says Tom.
However, the electronics and many other items were out of date and needed to be replaced, so the Creans began working through a long list.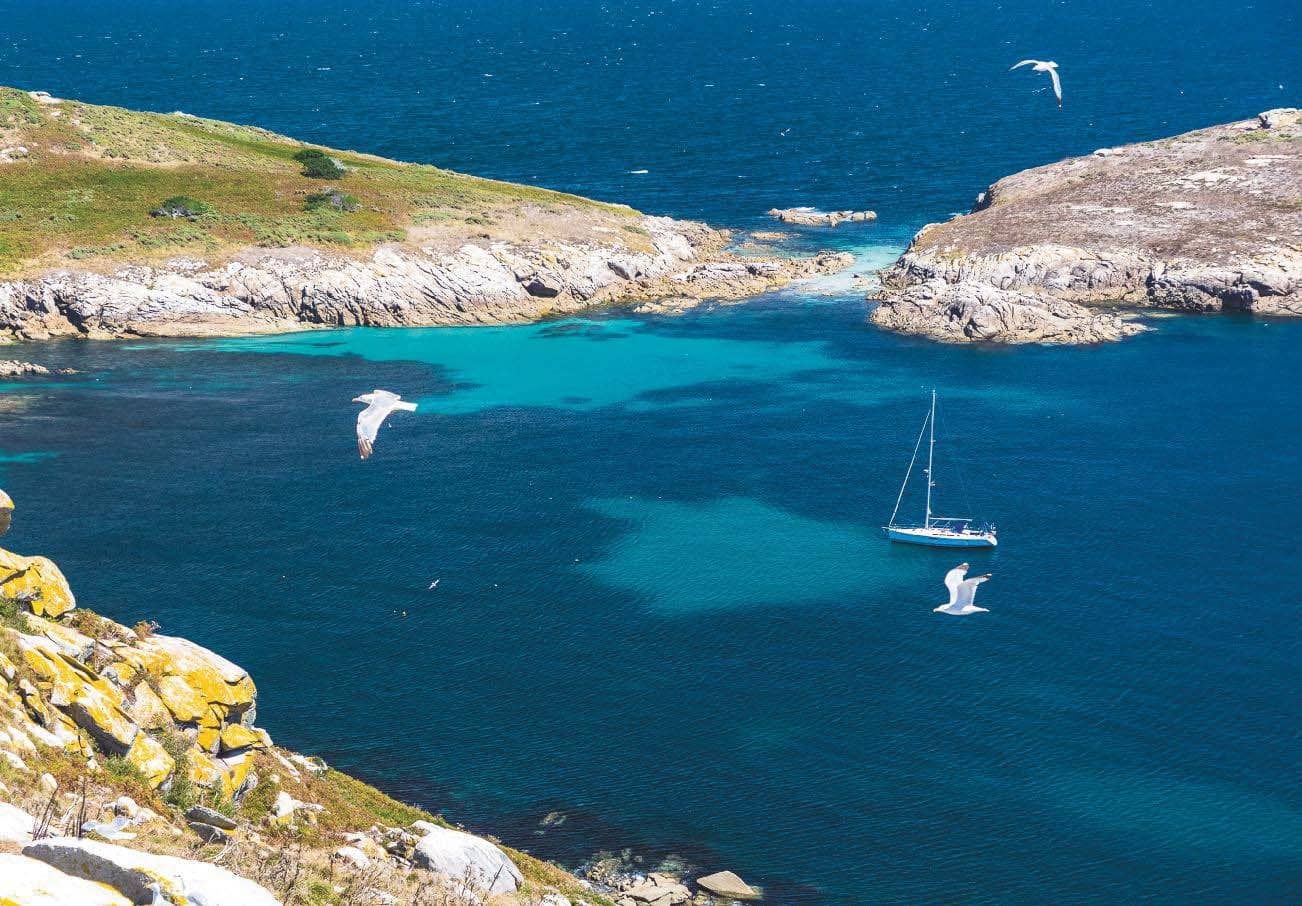 "The engine had been replaced in 2012 and the sails were in good condition. The rigging had been replaced in 2014 and was all checked. We bought a new cruising chute. We had all the seacocks replaced with Tru Design fittings. They had been OK in the survey but when I was opening one, the handle snapped off in my hand."
The Creans want their boat to be as inexpensive as possible to run, so they decided not to fit a watermaker or air conditioning. But new electronics, power generation and safety gear was a priority. They have a new Raymarine Axiom Pro MFD, a new radar, AIS and two new lithium batteries. To help with extra, sustainable power, they have a flexible solar panel and a Rutland 1200 wind generator. To reduce consumption, they've chosen Hydrovane self-steering gear.
Safety gear is among the more expensive categories but can't be skimped on. Tom and Clair have a new four-person liferaft, and they bought an EPIRB, lifejackets equipped with McMurdo AIS PLBs and a YB Tracker. They are getting a quote for a Jordan Series Drogue and have bought a battery-powered angle grinder and bolt cutters.
Tom adds that they have "lots of tools – the forepeak and saloon are full of boxes – and first aid kits."
In parallel, the Creans are building up their own sailing experience. "This is our first proper boat," says Tom. "I've sailed with my uncle, we bought a 8m cabin cruiser in Weymouth and we have chartered every year for the past 15 years; two weeks per year in BVIs and Croatia, sailing courses in Gibraltar and sailing in the UK. I first did an RYA Competent Crew course in the RAF in the Eighties, then the Day Skipper, then Yachtmaster. Clair has done the Day Skipper course.
"We've spent the last three years based in Portsmouth, learning to sail in a complicated area with tides etc, and sailing to the Channel Islands. That has given us more confidence. The longest passage we've made so far would be Alderney to Portsmouth, leaving in the early morning and arriving late at night. We have made two-night passages before but our big test will when we leave and sail from Falmouth to La Coruña – we are going to do the offshore route as a test."
The Creans have been aiming to leave next April, but are being open-minded about their cruising plans. They will rent out their house "so we don't lose that safety net" and will make their way down to Gibraltar, where they plan to do their Yachtmaster Offshore practical exam, then decide where to go next.
"I know it is a lifestyle I will enjoy," says Tom. "When I'm on the boat is when I'm at my happiest – and with family. It is never boring. So I know for sure we will be very happy. But we are also realistic. It may get too much, I don't know. Let's get to La Coruña and then keep taking each stage.
"From what we have read, the advice is to tell everyone you're leaving – there are so many reasons not to go – but be flexible. We will just go, and anything we do will be great."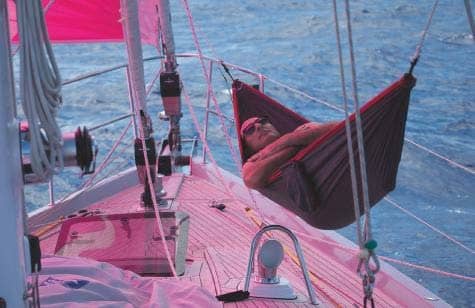 DECLUTTERING YOUR LIFE
FERGUS AND CHLOE BONNER
You can read up to 3 premium stories before you subscribe to Magzter GOLD
Log in, if you are already a subscriber
Get unlimited access to thousands of curated premium stories and 5,000+ magazines
READ THE ENTIRE ISSUE
May 2020