A WORLD BENEATH
Yachting World|July 2020
FREEDIVER ANDREAS B HEIDE HAS SPENT A DECADE WHALE WATCHING IN THE FAR NORTH FROM HIS 37FT PRODUCTION YACHT
It's below freezing, the wind is blowing 25 knots and we're in a 2m swell. Barba is dancing over the waves, the pot of soup we made first thing in the morning is clinging bravely to the gas stove. I tumble around down below as I get into the business attire of the day: a 7mm wetsuit, the only thing I've ever had tailor-made. Then I strap an AIS emergency beacon around my arm, for the worst-case scenario of getting lost in the icy waters.
Going on deck I survey our arena. Steep, snow-covered mountains flank the dark blue sea. It is February and the sun has just returned following three months of absence during the polar night. We are in open waters outside the Island of Senja in northern Norway. The radar shows incoming snow clouds as I move to the stern together with my French dive buddy, Fabrice.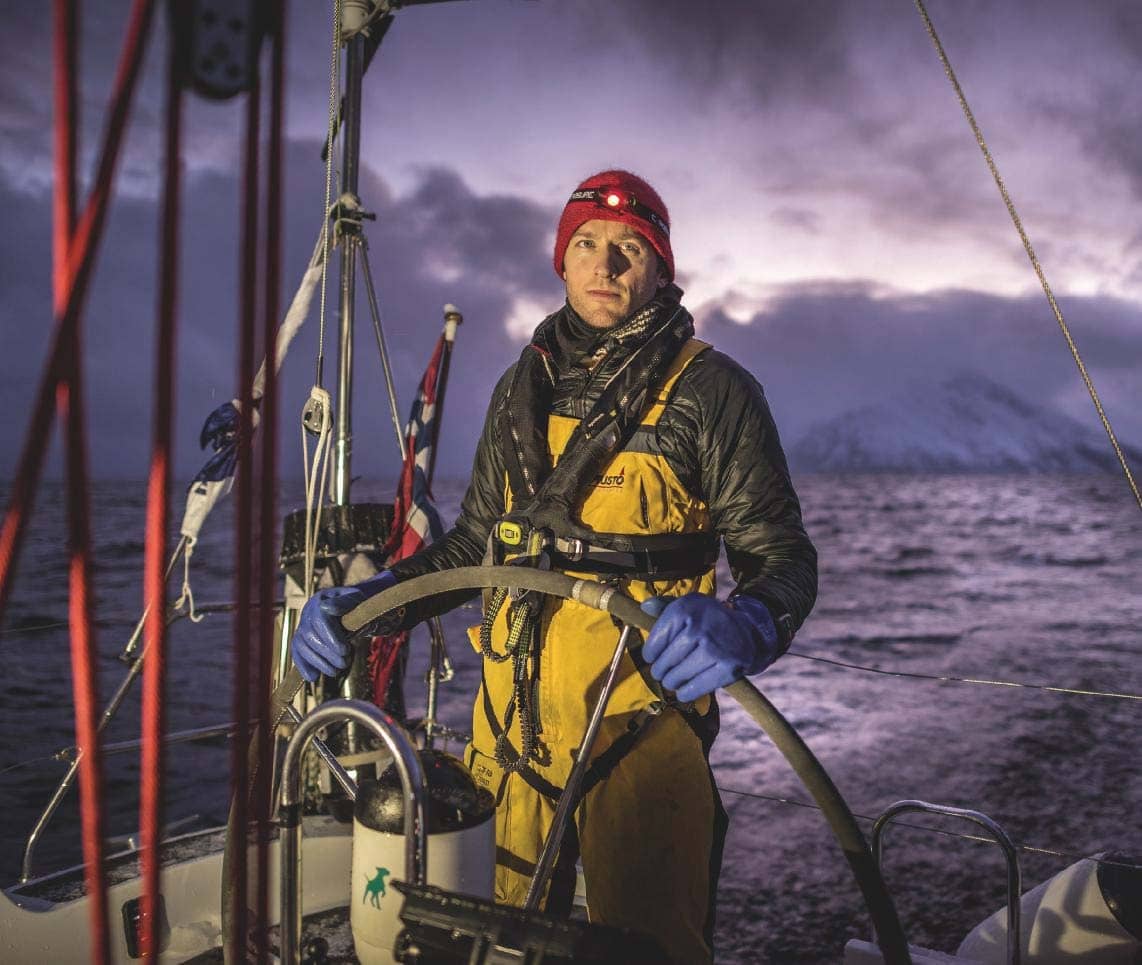 We have a small window of opportunity, the atmosphere is tense, and we're all focussed on the tasks at hand. My trusted friend Emil is at the helm, he tells us to get ready; the countdown has started. Starboard, 200m; starboard, 100m; and then go. We plunge into water that is cold and refreshing, until we are suspended in 800m depths over the continental shelf break.
Out of the blue, a god-like silhouette emerges. A 15m sperm whale glides past us effortlessly, within touching range. We are there to capture the moment on film for a local museum. I can hear the distinct clicks of the whale as I watch it disappear into deeper, darker waters, where it will spend the next hour feeding on squid. Of all the whales, the sperm whale is the one that triggers my curiosity the most thanks to its ability to dive down to 3km, staying submerged for up to two hours.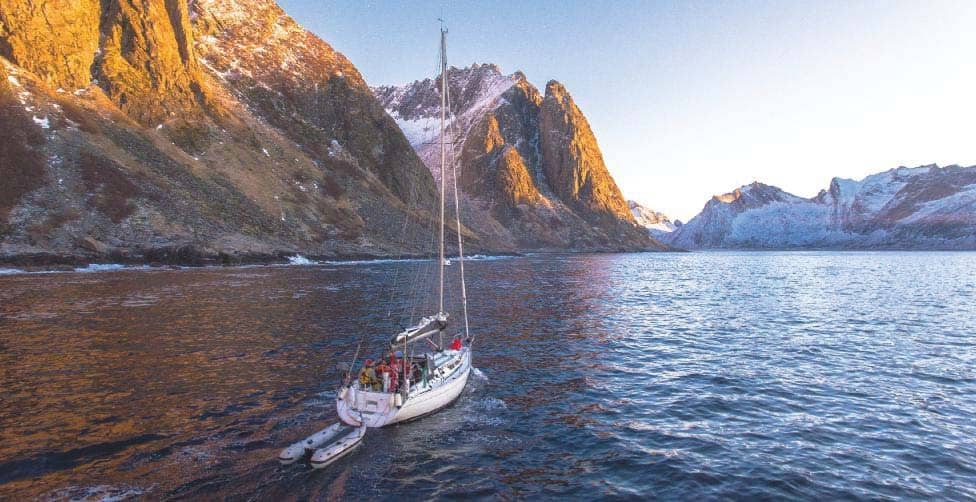 I am quickly woken from my reverie, Barba has made a U-turn and is coming to get us back aboard to safety. During the dive operation we have two spotters keeping an eye on us at all times. It's easy to get lost under these conditions, something which we are all acutely aware of.
As we get back aboard we cheer out of relief and excitement. It's mission accomplished. To me it's one of many favourite moments at sea, and it's an achievement made possible each time by the combined efforts of the crew, aided by a finely tuned boat and a great deal of experience. It's part of the excitement that drives us to keep sailing and keep exploring, fuelled by curiosity.
That curiosity was developed in my childhood home of Stavanger, Norway, where I was fortunate to grow up with the ocean as a playground. It was one that I quickly learnt to respect. Dead calm at times, at others a dark beast that once crushed our boathouse. I would stare at the ocean, wondering what was hiding in the deep and beyond the horizon.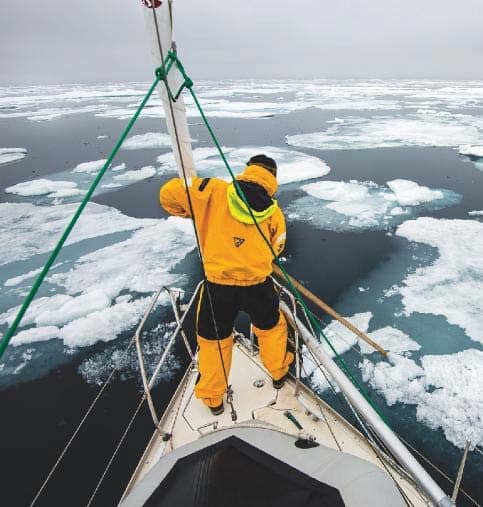 I had a typical Norwegian upbringing. My friends and I left pretty much to ourselves playing outdoors, learning the hard and sometimes wet ways to interact with nature. We built rafts from driftwood, and I had access to a small 4hp boat at the age of 10. About the same time I got a wetsuit and started freediving, which eventually led to a career as a combat diver and parachutist in the Norwegian Navy from the age of 19, working with submarines along the Norwegian coast. Military service was followed by a Masters degree in marine biology, and my ocean exploring background has been of great use for my later work.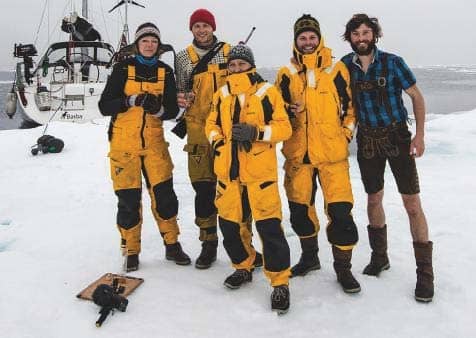 You can read up to 3 premium stories before you subscribe to Magzter GOLD
Log in, if you are already a subscriber
Get unlimited access to thousands of curated premium stories and 5,000+ magazines
READ THE ENTIRE ISSUE
July 2020