Sailing across Sweden
Yachting Monthly
|
August 2020
Mark Blackburn recalls happy memories of his final cruise with his father David along the Göta Canal
As veterans of UK and French inland waterways, we thought we knew it all: we were wrong. Dad's Hallberg Rassy 352, Amarylla, surged about in the fierce surface currents of the first Göta Canal lock, bouncing off the other boats. Our first lock keeper after leaving Mem instructed us on the Swedish lock tying up method but we didn't listen. By the third lock we were paying attention. On each up lock we now tied a short stern line and secured it to the iron rings on the top of the lock sides, then ran a long line from a sheet winch through a bow fairlead (we threaded ours through the centre of a cleat), before securing it as far forward as we could to keep the line taut. As the lock filled and the boat rose, we took in the slack on the sheet winch. The method required a crew member ashore but there were five of us onboard – Dad, my brother Tim, his children Arthur, 13, and Alfie, 11, and myself, plus Sandy, the dog.
Dad had sailed Amarylla from Ipswich to Denmark the previous year, cruising Denmark before overwintering the boat there. Before we sailed home, we wanted to explore the Stockholm Archipelago on the Swedish east coast, and then sail back west via the Göta Canal. This waterway is, in fact, two canals: the Trollhätte and the original Göta, connected by two large inland lakes, and many smaller ones.
The hard work transiting the locks was rewarded the second day at Söderköping, a town famous for its ice cream. The scenery beyond Söderköping was gorgeous and reminded me of rural France – meadows and mature woodlands, farms and grazing livestock. We serenely glided through the middle on a hot, cloudless day.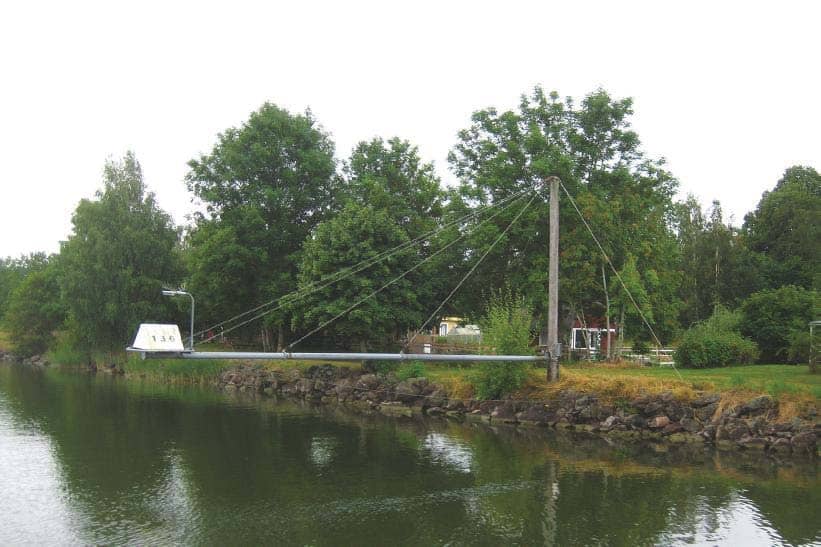 You can read up to 3 premium stories before you subscribe to Magzter GOLD
Log in, if you are already a subscriber
Get unlimited access to thousands of curated premium stories, newspapers and 5,000+ magazines
READ THE ENTIRE ISSUE
August 2020