FIRST TEST X49
Yachting Monthly
|
June 2020
A stylish performance cruiser that is manageable short-handed and gets you to your destination fast
The X49 is squarely aimed at the no-compromise sailor who wants it all. It combines a comfortable, stylish interior, with clean, beautiful lines on deck and can even be raced with a minimal crew. This is a tough balance to achieve, and so often compromise can lead to disappointment. Setting out on a blustery day for the Solent, with a crew of four, I was intrigued to find out if this 50-footer could really deliver the whole package.
Within 10 minutes of leaving the berth I was glued to the helm, blasting upwind with a grin on my face. When a company has 40 years of design experience, hybrid does not necessarily mean compromise.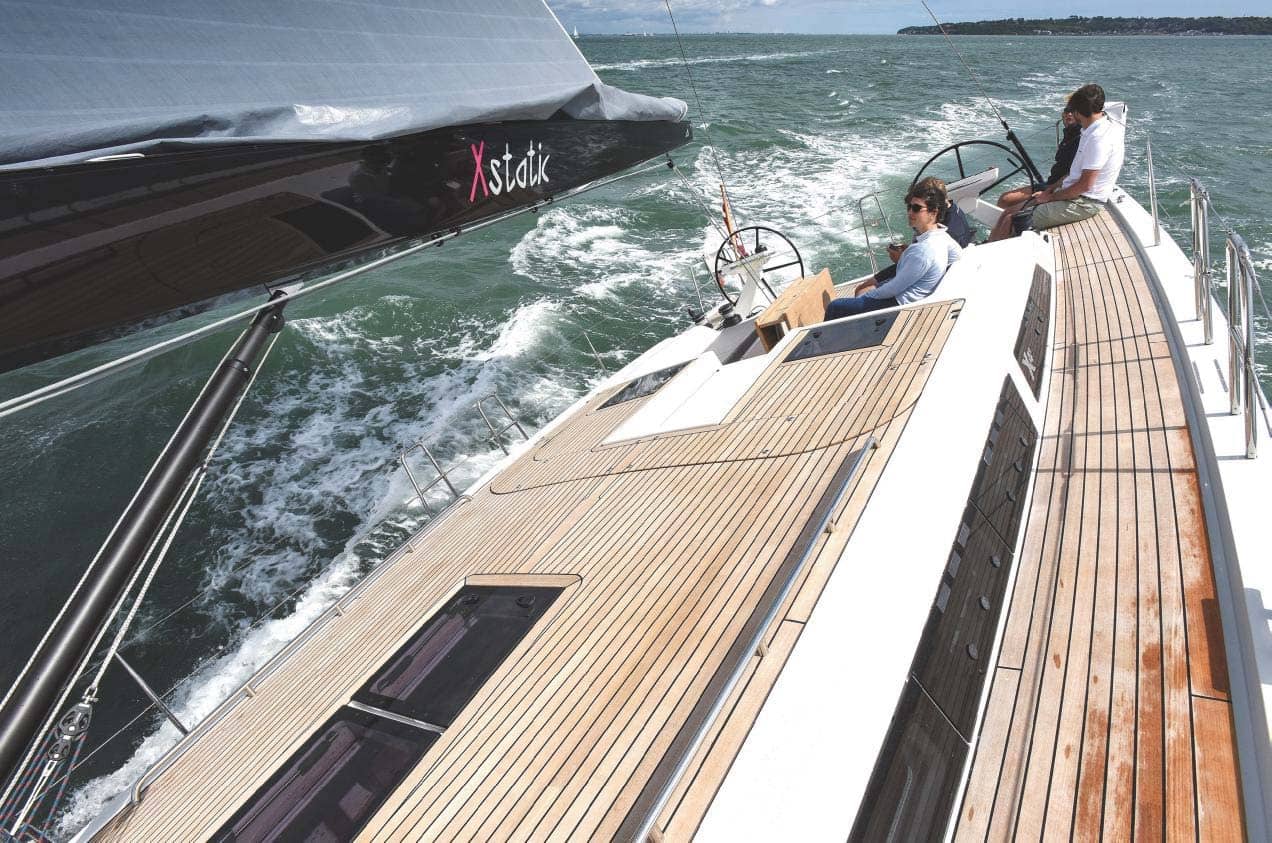 The X49 is the third model to launch in the new 'Pure' X range, following the impressive X43 and X65 that our sister title, Yachting World, tested four years ago. This popular new range aims to bridge the gap between the Xp performance and Xc cruising lines. Some 26 boats have already sold since the first hull launched early 2018. Hitting the sweet spot between comfort and performance is a tricky thing to achieve, but this boat appears to have it all. The stylish interior combines good looks and practicality. On deck the X49 cuts an equally subtle yet impressive figure. The pinstripes of a full teak deck run seamlessly from bow to stern with any deck gear that may interrupt it recessed or hidden.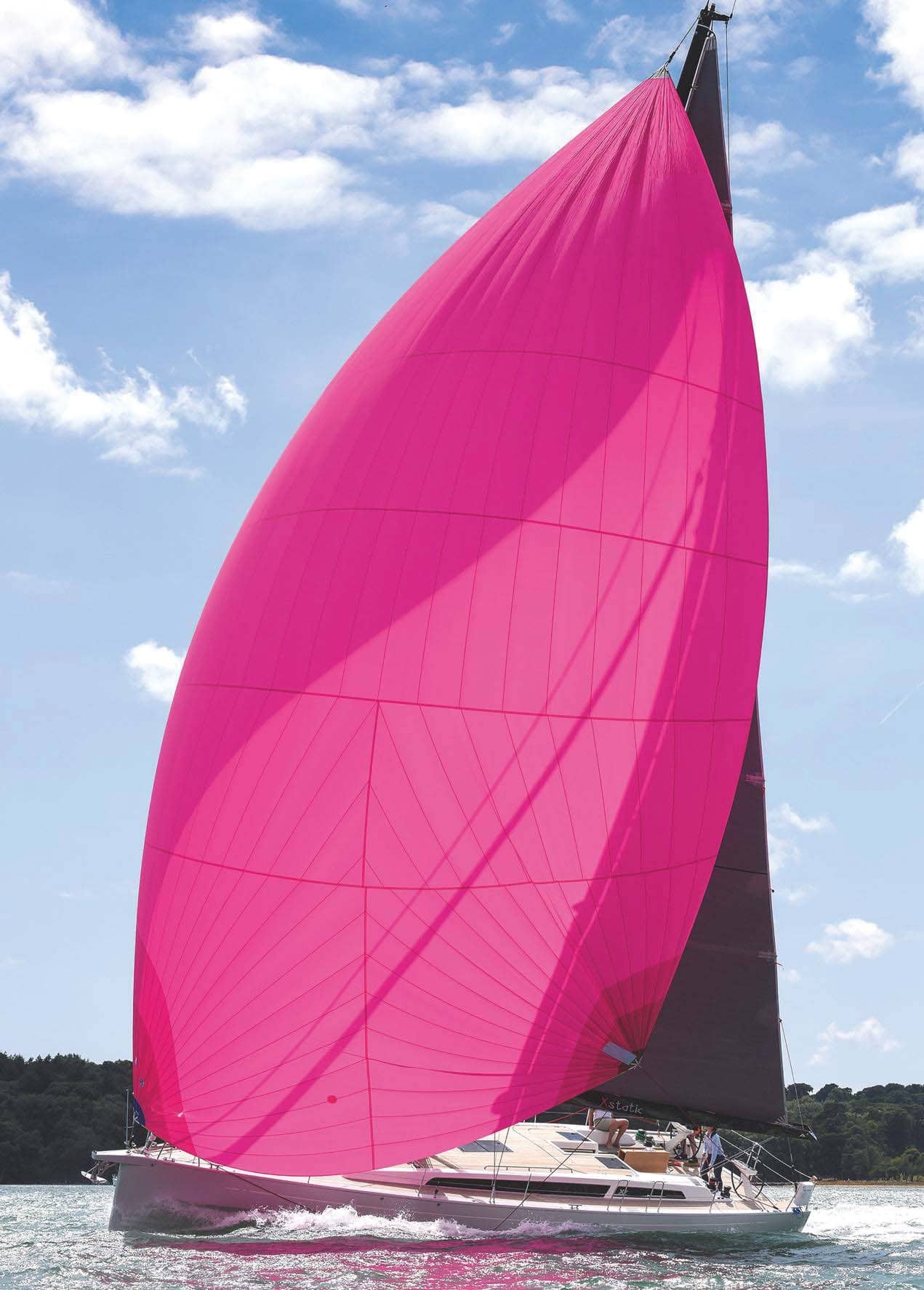 Our test boat had twin carbon wheels on unobtrusive pedestals and carried a carbon rig and deep V-boom. No single item grabs the eye but the whole boat holds your attention. It's a powerful yacht, yet one that can be simply managed solo using well laid-out electric controls – perfect for a greedy helmsman. Leaving our berth in the Hamble River, the wind was gusting 18 knots, with grey clouds scudding across the sky. It was going to be a feisty day and I was keen to see how our small crew would cope.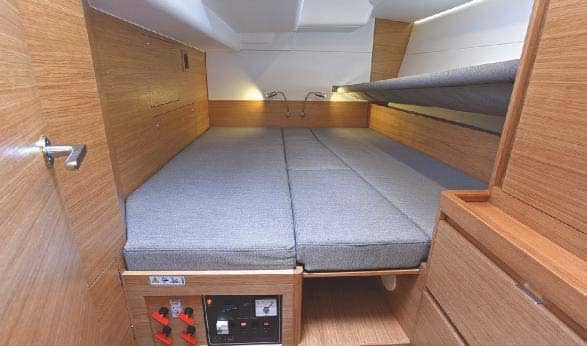 POWER ON TAP
Looking up the 20m (65ft 7in) mast, I sensed the effort of hoisting the mainsail but no sooner had those thoughts crossed my mind than the main was up and the self-tacking jib set. Our test boat had an upgrade to electric power for all four winches and so handling the 119m2 sail area was effortless: without this option, a lot of huffing and puffing would doubtless be involved.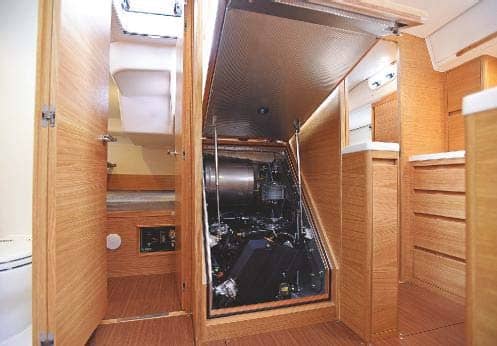 Gently pulling the wheel down we bore away and almost immediately began blasting along at over 7 knots, the X straining to go faster. The instant power didn't seem to match with how easily all the sail appeared; it felt like we'd dropped the clutch on a high-revving engine and I half expected to see steam rising from the wake behind us.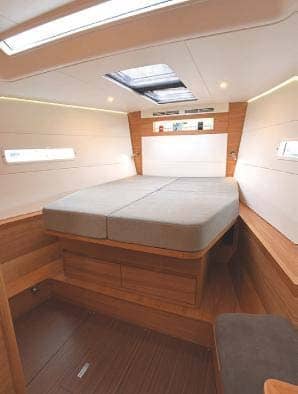 The wind was at the top limit for a full mainsail as we set off on a bouncy beat, which provided a dynamic and rapid ride. The X49 felt tender in transition from a standing start to being powered-up close-hauled, heeling to around 20°, but once underway our angle of heel remained steady and appropriate for performance. At a true wind angle of 44° the X49 stormed along at 7.5 knots giving a performance on the fast side of the racing spectrum.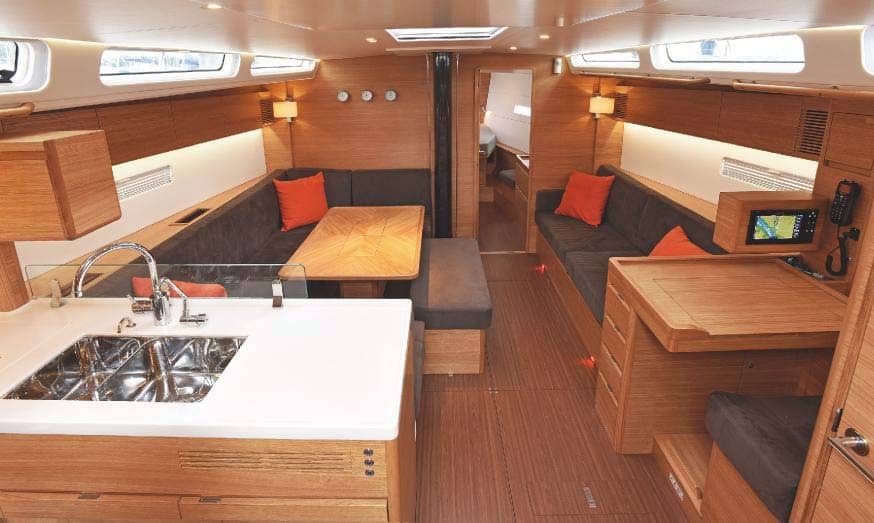 Helming from either position required only a light touch and even at maximum heel I felt completely secure standing against the single foot chock – even so, X-Yachts plan to offer a hinging steering 'platform' for greater stability on future models.
You can read up to 3 premium stories before you subscribe to Magzter GOLD
Log in, if you are already a subscriber
Get unlimited access to thousands of curated premium stories, newspapers and 5,000+ magazines
READ THE ENTIRE ISSUE
June 2020