Coast 250
Yachting Monthly
|
November 2019
Producing a boat that planes under power and sails like a thorough bred has been an elusive quest for decades. Has Swallow Yachts' Coast 250 succeeded where others have failed?
Sailing yachts are designed to sail and motorboats to motor, right? And never the twain shall interbreed – at least not successfully? This hasn't stopped people trying. Motor-sailers have always been around. More recently we have also seen the planing power-sailer, as epitomised by the phenomenally successful MacGregor 26. Some might argue that power-sailers, like motor sailers, have been compromises that neither motor nor sail particularly well. But whatever your views, the fact is that now, nearly 25 years after the power-sailing version of the MacGregor (the MacGregor 26X) appeared, we have a British-built boat of similar size that will motor efficiently and comfortably at 15 knots without compromise to its sailing ability. So how has this been achieved, and what lessons have been learned from the attempts of earlier builders? Well, all previous power-sailers that have sold in any number have had certain characteristics in common. One is lacklustre sailing performance, even though I have met MacGregor owners who defend them to the hilt. After MacGregor's 26X came the 26M. It sailed slightly better but was still heavily compromised, as was the Polish-built Odin 26 (later reincarnated as the Imexus 27) and Legend's Edge 27. The best performer under sail was the Tide 28, which made the headlines when a 14-year-old Michael Perham sailed Cheeky Monkey across the Atlantic in 2007. The challenge with designing a power-sailer is that sailing yachts and planing powerboats tend to have very different hull forms for good reason, even before you consider fundamentals like the sailing yacht's need for ballast, a rig, and foils that generate lift.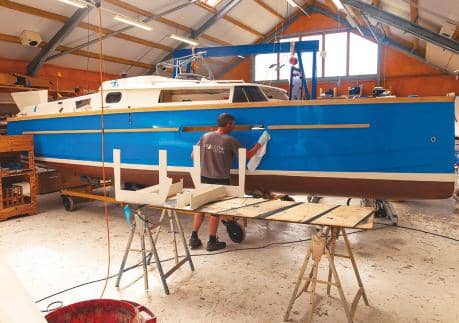 Most power-sailers have had a large outboard on the broad stern of a hull with very little rocker, leading to an immersed transom to support the outboard's weight and create sufficient lift for them to plane. In this respect they have been just like conventional planing powerboats. The problem is that sailing yachts need rocker (fore-and-aft curvature to the underside of the hull) and a transom that's clear of the water at rest. They don't like a lot of weight in the stern either, so the shape of the conventional power sailer does it no favours under sail.
AN IDEA WHOSE TIME HAS COME?
It so happens that I have sailed (and motored) all these power-sailers over the past 20-odd years. I was also living on the Dart in the 1980s when Ian Anderson launched his 37ft (11.3m) MRCB (multirole cruising boat), which was powered by 165hp of Volvo Penta diesel and helped along when the throttle was opened by 'variable hull geometry' – essentially integrated trim tabs that flattened the stern sections. I remember seeing the MRCB in its creamy-yellow livery charging around at high speed off the mouth of the river. Sadly the idea never took off commercially but it was unquestionably ahead of its time.
Remembering the MRCB and having tested various power-sailers as well as many of the day-sailers and small cruisers built by Swallow Yachts, I was more than a little interested when Swallow's Matt Newland mentioned that he was planning to develop a powersailer whose sailing ability, he assured me, would not be compromised by its motoring performance. This was a few years ago now — such projects take time.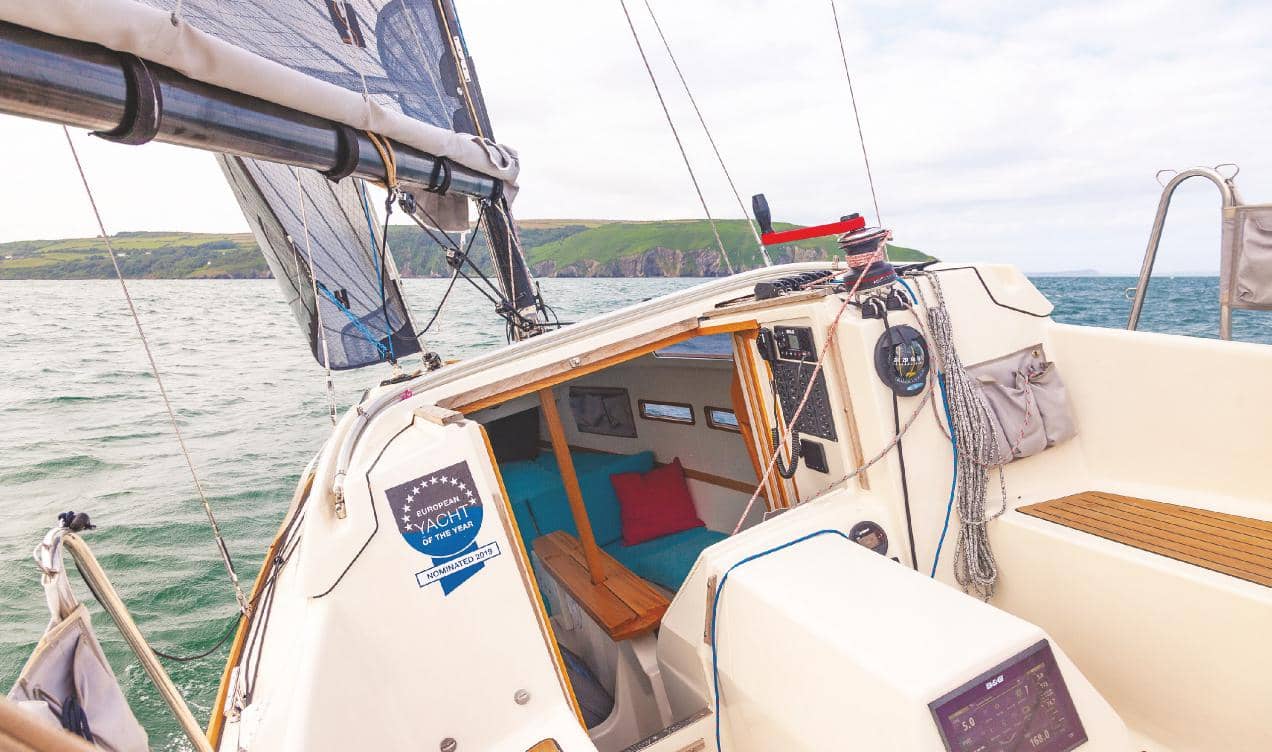 You can read up to 3 premium stories before you subscribe to Magzter GOLD
Log in, if you are already a subscriber
Get unlimited access to thousands of curated premium stories, newspapers and 5,000+ magazines
READ THE ENTIRE ISSUE
November 2019