Channel crossing mishaps
Yachting Monthly|June 2020
Rob Jordan tells Janet Floyer about a rough passage and a fouled prop while sailing from Dartmouth to Guernsey with young offenders
In the spring of 1994 I was 23 years old and looking for adventure. All I wanted was to sail the world which is how I came to cross the Channel from Dartmouth to St Peter Port, Guernsey, with my girlfriend and crewmate, Sam. It's one of those passages that has stuck indelibly in my mind.
We were sail-training two young offenders; Mark specialized in car crime, while Chris had a weakness for knives. We had just gone through winter in Scotland, sheltering on the Caledonian Canal while trying to escape newspaper reporters keen to expose us for giving nice holidays to naughty boys. We were chartering Elizabethan Lady, an Elizabethan 31. She was definitely a boat to give confidence for our Dartmouth to Guernsey passage.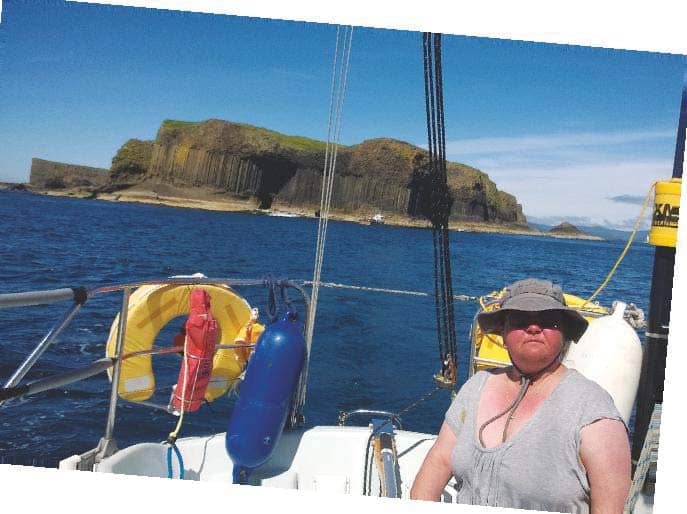 The forecast probably should have put me off: Force 4-5 with occasional westerly Force 7, but we bought provisions and put to sea. It was a portent of things to come that a mishandled tack ripped the tail of the jib sheet from the fairlead block. The sheet was too short and the fairlead overly large. When the sail flogged the sheet tail had a habit of pulling free when the stopper knot pulled through the fairlead block. With a good westerly we re-threaded the sheet and re-tied the stopper knot. The boys were keen to sail and get on the helm.
It was late afternoon when we left Dartmouth. It didn't take long before we were in darkness and approaching the westbound shipping lane. Sam and I decided to take a watch each, although Sam's night vision is terrible. She mentioned something about a ship and I came on deck to find a container ship bearing down on us which forced a quick tack. I could see the decks as it steamed along, and the wash gave us some nasty rolls.
You can read up to 3 premium stories before you subscribe to Magzter GOLD
Log in, if you are already a subscriber
Get unlimited access to thousands of curated premium stories and 5,000+ magazines
READ THE ENTIRE ISSUE
June 2020