Adventure The Eighth Continent
Yachting Monthly
|
October 2020
Thom D'Arcy cruises off the beaten track and explores the extraordinary culture and rich natural history of Madagascar
Don't ever think about coming back to Madagascar again, you are not welcome!' proclaimed the angry deputy Port Captain as he reluctantly stamped my paperwork. He had tried to charge me an extra 90,000 ariary (about £18.50), on top of the standard fee for a 60-day cruising permit and even though it was a relatively small amount of money, I had refused. With his boss away, the young, opportunistic junior was clearly trying his luck and I hadn't fallen for it. His final attempt to justify the 'gift' by thrusting some unrelated handwritten terms and conditions in front of me, dated from 1998, was comical. I was well aware that corruption was alive and well on the island and had already been left with no option but to pay a bribe to the police and immigration – apparently my passport had to be taken by an officer in a taxi to the airport to be stamped. A few hours later, with the formalities finally complete, I walked back along the bustling streets of Andoany (commonly known as Hell-Ville), the charming town with its crumbling colonial architecture, and wondered why I often attract so much drama while checking into a new country!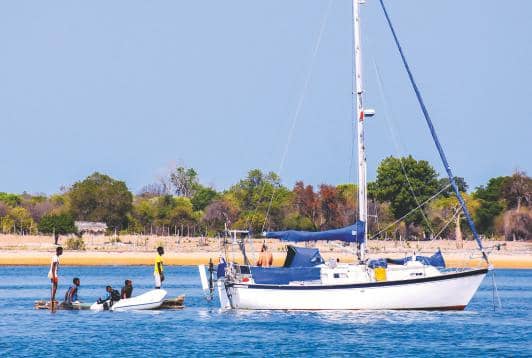 It was the beginning of October and a couple of days earlier I had rounded Cap d'Ambre, the most northerly point of Madagascar, after an uncomfortable passage from Cocos Keeling, the Australian territory 3,000 miles to the east. For most of these 23 days across the Indian Ocean my hardy Vancouver 28, Fathom, had been thrown around relentlessly by the combination of steep swells rolling up from the south and the 25 to 30-knot reinforced tradewinds. It was a big relief to finally reach calm waters and the peaceful anchorage at Sakatia on the island of Nosy Be. I was soon ashore, stretching my stiff boat legs and kicking a ball around with some playful local kids, and a few hours later, enjoying sundowners on the beach with the friendly crew of the boat next door. Absorbing these new sights, people, vibrant colours and the exotic sounds and smells of Africa, was almost overwhelming to my exhausted mind after the weeks alone at sea. I had arrived in Madagascar feeling slightly apprehensive, not knowing anyone or what to expect. But as so often in life, the sense of the unknown seemed to enhance the adventure.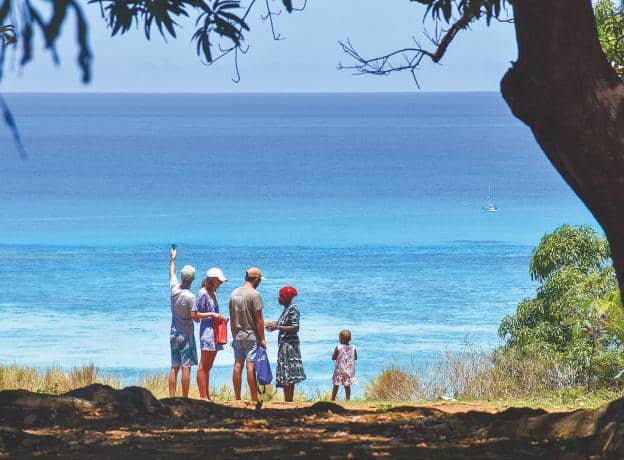 FRIENDSHIPS FORMED
Until recent years Madagascar had never been a popular destination for cruising yachts. Lying 900 miles north-east of South Africa, close to the head of the notoriously dangerous Agulhas Current, it was commonly seen as an unnecessary detour for sailors heading west across the Indian Ocean and thought to be too edgy, isolated and unsafe. Instead, the majority of sailors would pass to the south, making stops at Mauritius and Réunion before the long and uncertain passage to the African continent. But as I discovered, Madagascar has a huge amount to offer, during the cyclone-safe season from May until mid-November.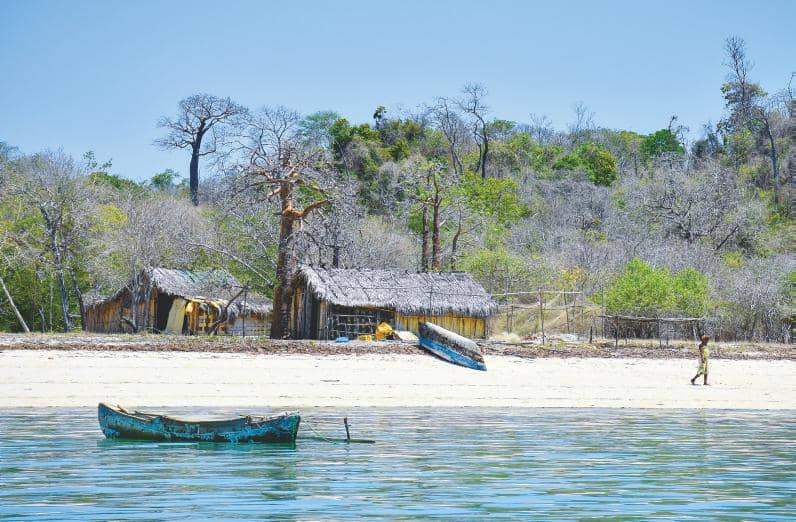 You can read up to 3 premium stories before you subscribe to Magzter GOLD
Log in, if you are already a subscriber
Get unlimited access to thousands of curated premium stories, newspapers and 5,000+ magazines
READ THE ENTIRE ISSUE
October 2020