Adventure - All Creatures Great & Small
Yachting Monthly|July 2020
Sheridan Lathe recalls her early experiences sharing her veterinary skills with the locals while on a unique cruise of the Panama islands
We looked out at the expectant faces before us: kids with footballs in hand, an elderly woman yelling at the teenage boys to turn down their reggae music, and two dozen dogs ready for their first ever trip to the vet. As the storm clouds began rolling in over our makeshift clinic on a local islander's porch, with our yacht anchored in the bay in front of us in just one metre of water, we couldn't help but wonder what exactly we had got ourselves into.
That feeling was typical of our new way of living. After buying our first boat in December 2016, only to poke a hole through the aluminium hull with a toothbrush (more on that later...), we were certainly learning that cruising life was anything but boring.
Chuffed is a 37ft Gamelin Madera, built in France in 1990 and, despite a few challenges, her name reflected how we felt about living aboard: we did indeed feel content and pretty pleased with life.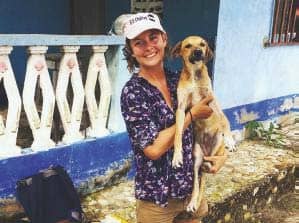 After living the nine-to-five routine in Australia I decided to take a chance on a unique job providing veterinary care to rescued bears in China. This, in turn, inspired my now ex-husband, Joel, to pursue his dream of working with boats and he managed to land himself a job as an assistant shipwright in Northern Queensland. A year later we decided it was time for us to combine our passions for animals, the ocean and boats, and sold all our material possessions to purchase Chuffed.
There was a lot of work ahead of us before we could reach the islands of Las Perlas. As with many boats bought cheap, Chuffed needed some care and attention before we could cast off. While I was working in China I received an anxious voice message from Joel in Panama.
'Hi Sheddy,' he said. 'I've just got my toe over a hole in the hull, we're taking on a bit of water... But it's all good, my toe is doing the trick and my friends are coming over with some epoxy.'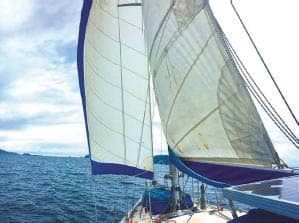 With a cork poking out of the toothbrush-sized hole we booked an emergency haul out with a full hull overhaul; this included scraping off the barnacle beard, welding some questionable areas and new antifouling. Once she was back in the water I arrived on board to find Chuffed in complete bedlam. Tools littered the cockpit and saloon, there was no running water and the heads consisted of a yellow five-gallon bucket. This was not the yachting life I'd dreamed of.
A HAPPY CHUFFED
Soon enough we sorted out the major problems; a new water pump, a repaired toilet, and Chuffed's hull had never looked better. However, there was still work to be done. I tackled Panama's chaotic public transport systems to obtain much-needed anaesthesia, pain relief, surgical equipment and other veterinary supplies we'd need for our trip.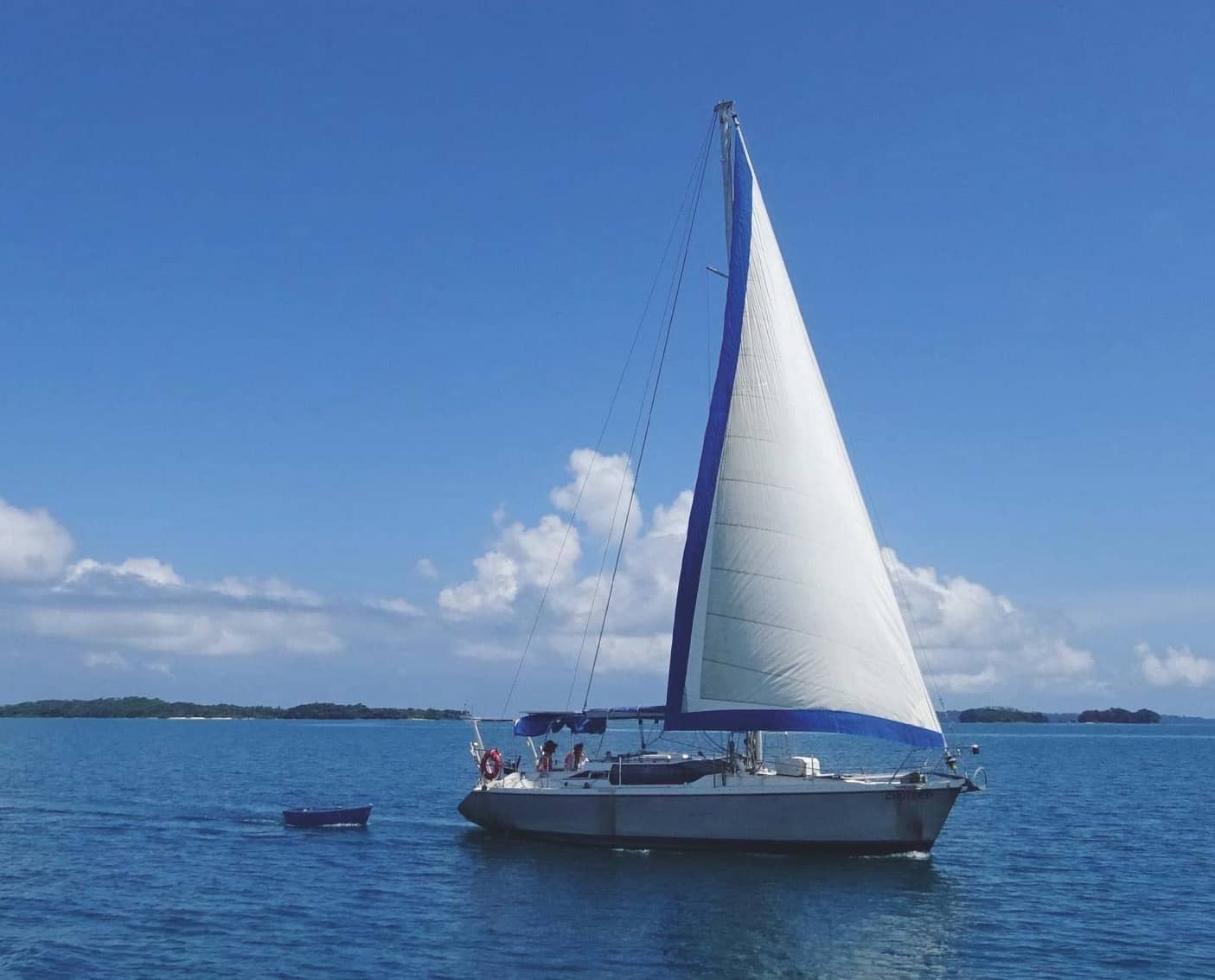 You can read up to 3 premium stories before you subscribe to Magzter GOLD
Log in, if you are already a subscriber
Get unlimited access to thousands of curated premium stories and 5,000+ magazines
READ THE ENTIRE ISSUE
July 2020