STILL IN THE GAME
Windsurf|Issue 396 - August 2020
After a horrific fracture in his leg from a crashed aerial in 2018, Alessio Stillrich is back! John Carter talks to the highflyer from Gran Canaria about his move to the Simmer team, recovering from injury and how he learned to windsurf in Gran Canaria!
Alessio bangs out a Goiter at Scarborough Beach, Cape Town.
JC: How did you get into windsurfing?
AS: Claus, Moritz Mauch's father, gave me an old beginner board from his windsurfing school and I decided to give it a try. After trying to learn by myself I decided to go to a windsurfing school in Pozo back in 2009. I started to progress quite fast and I enjoyed sailing more and more after every session. I first sailed in the beginner spot of Gran Canaria called Bahía de Formas and after half a year I was ready to start sailing in Pozo.
JC: In Pozo do you just have to learn on a tiny sail?
AS: Yes, I remember using 1.5 and 2.2 sails in the windsurfing school. Actually, the first sail that I bought was a 2.7 and I was stacked on it many times that summer! I weighed around 40 kgs at that time, so my experience with sail sizes for learning how to windsurf was relevant to my size, but I would say that even adults need to use tiny sails learning in Gran Canaria as it is so windy here!
JC: How different is it for guys like you to be brought up sailing nuclear winds on small sails?
AS: I guess it makes everything more difficult, but you also acquire a good high wind technique from the beginning. I think it is a good way to learn. We also get a lot of wind and it blows for many days in a row, this is also ideal as you progress faster.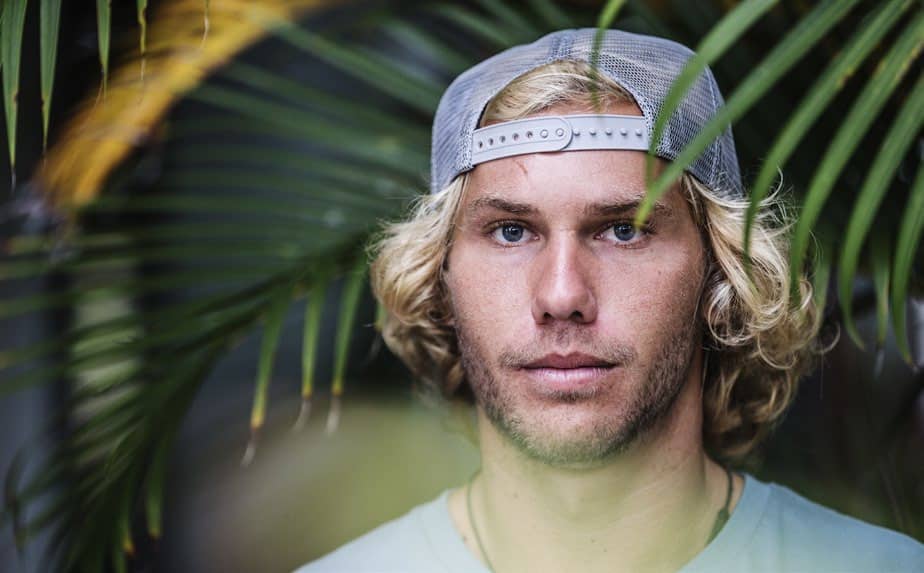 Alessio in profile.
JC: What is it like when you suddenly have to go to float and ride conditions when you are used to sailing in high winds?
AS: It was a bit tricky before I started travelling. Sailing in different places like Cape Town and Maui or even Klitmøller (Denmark) and Sylt (Germany) forced me to get used to these type of conditions. It is quite a big contrast to what I am used to, but now that I have improved in wave riding over the years, I really enjoy float and ride conditions!
JC: Your signature move is the tweaked push loop table top…can you explain to us mere mortals how you do it?
AS: To be honest, I struggle a bit to explain how I do my moves, but I can give a couple of tips. I try to go really vertical at take off. On the highest part of the jump I throw my sail downwards, like as if I would be doing a goiter. Once I am in the tweaked position, I try to push my sail against the wind gently to get upright again and prepare for landing. I struggled to learn this move. For some reason, I could not tweak my push loops for many months, but one day I managed to figure out how to get in that tweaked position and ever since that moment I love this move.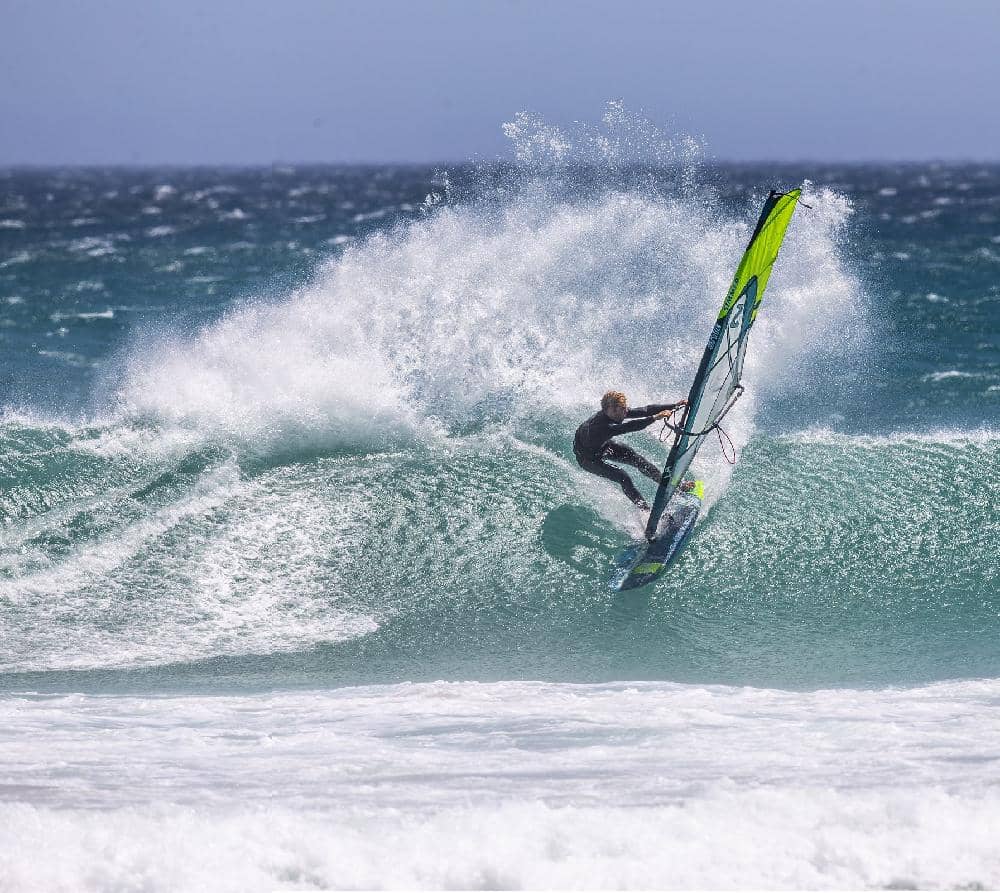 You can read up to 3 premium stories before you subscribe to Magzter GOLD
Log in, if you are already a subscriber
Get unlimited access to thousands of curated premium stories and 5,000+ magazines
READ THE ENTIRE ISSUE
Issue 396 - August 2020